Sexual cannibalism also exhibits an intriguing interplay between sexual and natural selection pressures. Depending on the timing of cannibalism (pre or post-mating), it can be either the process by which genes are selectively favored, or the instrument of their elimination. The relationship between female mate choice and natural selection through cannibalism may not be static, but contingent on the shifting value of the male as mate or prey item (Persons and Uetz 2005). Further research into the timing of sexual cannibalism could expand an awareness of this dynamic.
Diverse sexual cannibal species
Spiders and mantises are the basis of most research on sexual cannibalism, but the behavior has been anecdotally and experimentally observed in a variety of organism orders.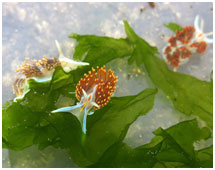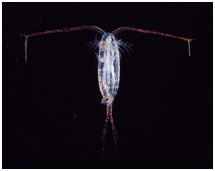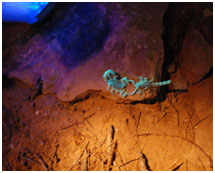 Box
Nuptial gifts, why don't males offer a proxy?
Males of some species provide "nuptial gifts," or alluring food items, to females during a mating interaction (Choe 1995). The purpose of the gift is to entice females to accept the aspiring mate, and often his success is contingent on the size of the gift procured. The donation of foraged prey before mating is prominently seen in birds and insects, though one spider, Pisaura mirabilis, displays this courting ritual as well (Stalhandske 2001). Some insects, centipedes, and onycophorans offer nuptial gifts in the form of seminal secretions. When sexually cannibalized males offer their own body parts or soma as nourishment, they may also be viewed as extending a nuptial gift (Stalhandske 2001). But why don't male mantises and spiders offer a "cheaper" version of the nuptial gift (a prey item, a nonessential body part, etc.), instead of opting for total self-sacrifice?
One study uses an experimental method of hypothesis testing to determine the value of the nuptial gift and its effectiveness as a proxy for the male suitor. Stalhandske summarized three hypotheses for gift giving:
The nuptial gift could represent a paternal investment. If the nutrients of the "gift" increase female fecundity and, subsequently, the fitness of the male's own offspring, the offering has adaptive value. According to this hypothesis, nuptial gift giving arose from natural selection (Stalhandske 2001).
The gift could represent a male mating effort. Its primary purpose is to tempt the female to mate, distract the female while the male assumes a copulatory position, and maximize ejaculate transfer. According to this hypothesis, gift giving is derived from sexual selection.
Gift giving could be a mechanism for protecting the male from sexual cannibalism. By this hypothesis, the nuptial gift promotes male survivability and thus is a consequence of natural selection (Stalhandske 2001).