English home language
Grade 5
Fabulous
Module 8
Comprehension and spelling
Read the extract and answer the questions carefully.
Funny farm: is Kit-Kat nuts?Squirrels find a new mother
There's a serious psychological problem developing in the Malherbe household in Paarl.
Snap, Crackle and Pop are three orphaned baby squirrels who have been saved from certain death and are now being suckled by the family cat, Kit-Kat. It's a well-known fact that cats normally love to hunt squirrels and the question arises: is "mommy" Kit-Kat going to teach Snap, Crackle and Pop all she knows, as mothers do?
If this is the case, there are bound to be some really mixed up animals on the Malherbe farm, Spes Bona, outside Paarl. Are the three little squirrels going to be taught to hunt on their own? And what will happen if they are confronted by some strange cat? Will they scamper away or recognise it as just another "mommy" to cuddle?
This confusion started unfolding two weeks ago when a neighbour, Elize Grobbelaar, brought the three pink little orphans around. They had fallen out of an old oak tree when a branch broke loose. The Grobbelaars were going away for the weekend and couldn't look after them.
Berena Malherbe took them in and that is where the fun started. They were introduced to Kit-Kat who has three kittens of her own, and suddenly there was one happy family, all suckling away. Now, two weeks later, Snap, Crackle and Pop are scampering all over the place, the three kittens joining in because they are fascinated by the long tails of their "sisters", Snap and Crackle, and "brother" Pop.
The Malherbes don't have many trees and therefore not many squirrels, and Pama Malherbe isn't too happy because the new babies nibble his pumpkins and butternuts. It would be okay if they ate them, but instead they simply take a bite out of each.
Apparently, however, he is heavily outvoted by the family, which includes twins Koch and Pollie, 7, Jossie, 3, baby De Waal, 1, dogs Wellington, Sarah and Bella, piglets Vroetel and Troetel and an assortment of lambs, all called Lambchop. It seems as if the squirrels are here to stay.
Adapted from ( The Argus , Saturday, 8-9 February 1997)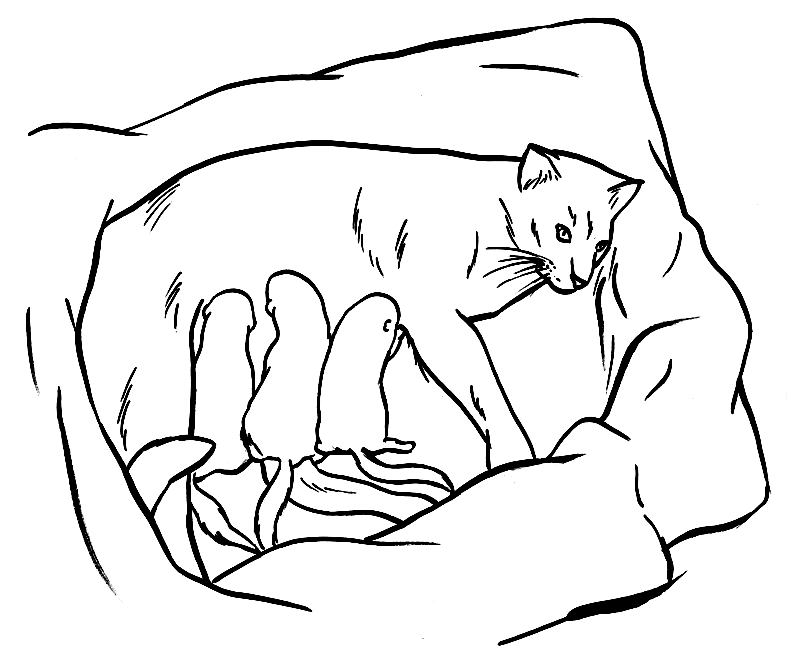 Wow! Imagine that!
Turn to your partner and tell him/her in only one sentence what this article is all about.
In order to help you answer the questions in full sentences, each answer has been started for you.
1. What kind of animal is Kit-Kat?
Kit-Kat is __ (1)
2. What are these squirrels being fed? (1)
3. How many squirrels fell out of the tree?
__ squirrels fell out of the tree. (1)
4. What have these people named the orphans?
They have named the orphans __ (1)
5. Where are these squirrels being raised?
They _ (1)
6. Which two words from the passage tell us what the squirrels looked like when they arrived at the Malherbe's farm?
The words __ and __ (2)
7. Complete the sentence:
The squirrels are naughty, because they __ (1)
8. What have the Malherbe's named their lambs?
The lambs are __ (1)
9. The Malherbe family are animal lovers.
Why is this statement TRUE? (1)