So why is climate change a controversy? The National Oceanographic and Atmospheric Association (NOAA) recognizes its existence. So do the close to 200 countries that signed the Kyoto Protocol, a document intended to engage countries in voluntary actions to limit the activity that leads to climate change. (The United States was not one of the 200 nations committed to this initiative to reduce environmental damage, and the refusal to sign continues to be a source of contention.) So what's the argument about? Well, for the companies making billions of dollars in the production of goods and services, climate change is a dirty concept indeed. The idea of costly regulations that would require expensive operational upgrades has been a source of great anxiety to much of the business community, and as a rebuttal they argue, via lobbyists, that such regulations would be disastrous for the economy. Some go so far as to question the science used as evidence. There is a lot of finger-pointing among countries, especially when the issue arises of who "gets" to pollute.
Would you buy an environmental cause from this woman?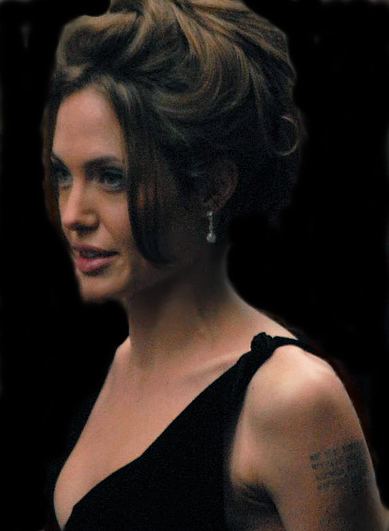 From breakfast cereals to sports cars, we are used to seeing our favorite actors touting products of all kinds. But what about environmental causes? Who is more trustworthy when it comes to promoting the health of our planet: former vice-president Al Gore or international superstar Angelina Jolie? According to a report by Nielsen and the Environmental Change Institute, the answer may vary depending on what country you're in. Globally, Kofi Annan and Al Gore won top spots as trustworthy spokespeople, but among respondents under age 25, Oprah Winfrey and Angelina Jolie joined Kofi as the most influential spokespeople. And regionally, results varied, with some countries preferring rock stars while others liked getting their environmental messages from sports heroes (Nielsen 2007).
Why do we trust the message when it comes from these sources? Most of us don't think that these famous people are scientists in their own right, so it is unclear why their word regarding climate change is so valuable. But it clearly is. Many environmental nonprofits have connected with a celebrity to help them raise money and awareness. But before you write a check to Angelina Jolie's favorite charity or support Bono's most recent project, it is important to look behind the celebrity, and at the organizations themselves.
Environmental racism
Environmental racism refers to the way in which minority group neighborhoods (populated primarily by people of color and members of low socioeconomic groups) are burdened with a disproportionate number of hazards, including toxic waste facilities, garbage dumps, and other sources of environmental pollution and foul odors that lower the quality of life. All around the globe, members of minority groups bear a greater burden of the health problems resulting from higher exposure to waste and pollution. This can occur due to unsafe or unhealthy work conditions where no regulations exist (or are enforced) for poor workers, or in neighborhoods that are uncomfortably close to toxic materials.