Dredging certain beaches in an attempt to maintain valuable beachfront property from coastal erosion has resulted in greater storm impact on shorelines, and damage to beach ecosystems (Turneffe Atoll Trust 2008). The results of these dredging projects have damaged reefs, sea grass beds, and shorelines, and can kill off large swaths of marine life. Ultimately, this damage threatens local fisheries, tourism, and other parts of the local economy.
Garbage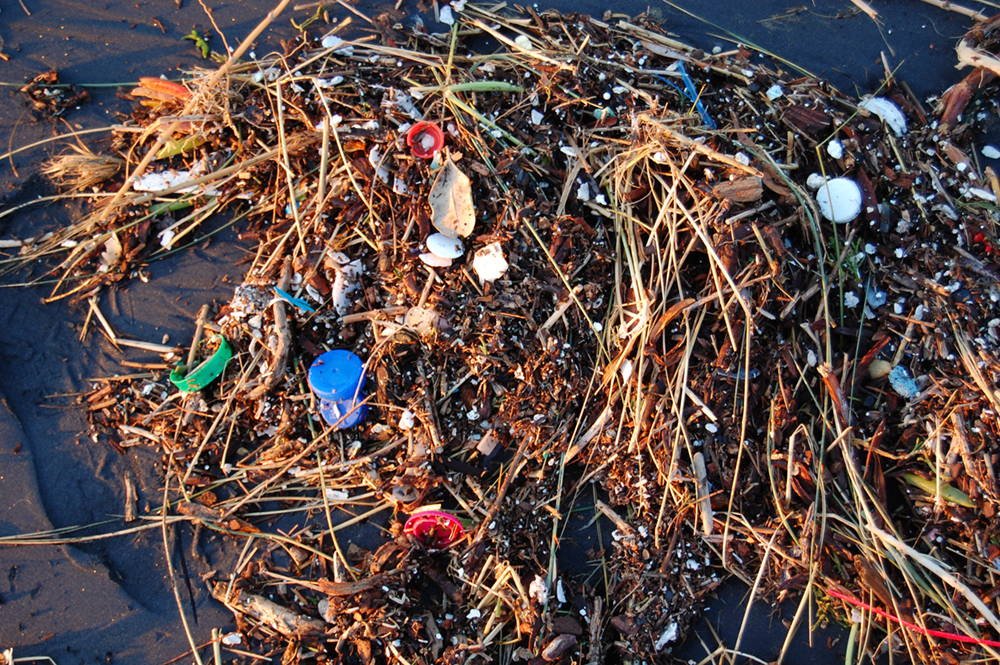 Where is your last cell phone? What about the one before that? Or the huge old television set your family had before flat screens became popular? For most of us, the answer is a sheepish shrug. We don't pay attention to the demise of old items, and since electronics drop in price and increase in innovation at an incredible clip, we have been trained by their manufacturers to upgrade frequently.
Garbage creation and control are major issues for most core and industrializing nations, quickly becoming one of the most critical environmental issues faced in America. Americans buy products, use them, and then throw them away. When you got rid of those old electronics, where did they go? Did you dispose of them according to government safety guidelines? Chances are good you didn't even know there are guidelines. Multiply your electronics times a few million, take into account the numerous toxic chemicals they contain, and then imagine either burying those chemicals in the ground, or lighting them on fire.
There are two primary means of waste disposal in the U.S.: landfill and incineration. When it comes to dangerous toxins, neither is a good choice. In the case of more innocuous trash, the synthetic Styrofoam and plastics that many of us use every day do not dissolve in a natural way. Burn them, and they release carcinogens into the air. Their improper (intentional or not) incineration adds to air pollution and increases smog. Dump them in landfills, and they do not decompose. As landfill sites fill up, we risk an increase in groundwater contamination.
What should apple (and friends) do about e-waste?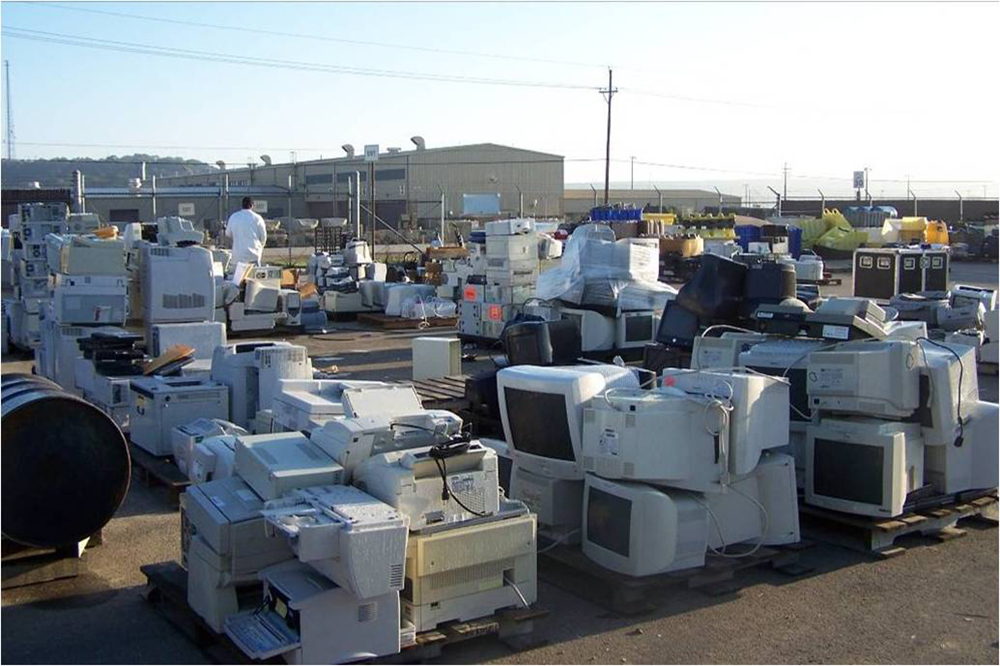 Electronic waste, or e-waste, is one of the fastest growing segments of garbage. And it is far more problematic than even the mountains of broken plastic and rusty metal that plague the environment. E-waste is the name for obsolete, broken, and worn-out electronics—from computers to mobile phones to televisions. The challenge is that these products, which are multiplying at alarming rates thanks in part to planned obsolescence (designing products to quickly become outdated and then replaced by the constant emergence of newer and cheaper electronics), have toxic chemicals and precious metals in them, which makes for a dangerous combination.
So where do they go? Many companies ship their e-waste to developing nations in Africa and Asia to be "recycled." While they are, in some senses, recycled, the result is not exactly clean. In fact, it is one of the dirtiest jobs around. Overseas, without the benefit of environmental regulation, e-waste dumps become a kind of boomtown for entrepreneurs willing to sort through endless stacks of broken-down electronics for tiny bits of valuable copper, silver, and other precious metals. Unfortunately, in their hunt, these workers are exposed to deadly toxins.
Governments are beginning to take notice of the impending disaster, and the European Union, as well as the state of California, has put stricter regulations in place. These regulations both limit the amount of toxins allowed in electronics and address the issue of end-of-life recycling. But not surprisingly, corporations, while insisting they are greening their process, often fight stricter regulations. Meanwhile, many environmental groups, including the activist group Greenpeace, have taken up the cause. Greenpeace states that it is working to get companies to:
measure and reduce emissions with energy efficiency, renewable energy, and energy policy advocacy
make greener, efficient, longer lasting products that are free of hazardous substance
reduce environmental impacts throughout company operations, from materials and energy used to make products right through to global take-back programs for old products (Greenpeace 2011).
Greenpeace produces annual ratings of how well companies are meeting these goals so that consumers can see how brands stack up. For instance, Apple moved up five spots since the 2010 report. Hopefully, consumers will vote with their wallets, and the greener companies will be rewarded.