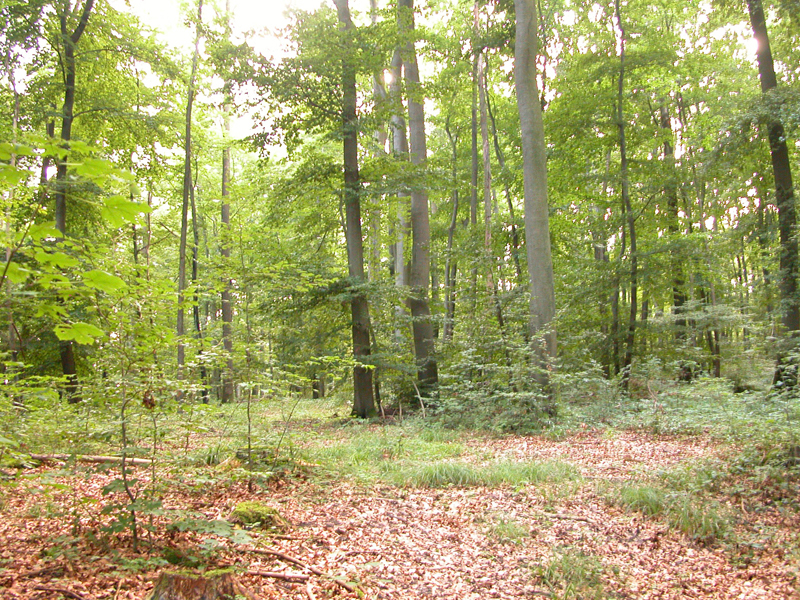 Boreal forests
The boreal forest , also known as taiga or coniferous forest, is found roughly between 50 o and 60 o north latitude across most of Canada, Alaska, Russia, and northern Europe ( [link] ). Boreal forests are also found above a certain elevation (and below high elevations where trees cannot grow) in mountain ranges throughout the Northern Hemisphere. This biome has cold, dry winters and short, cool, wet summers. The annual precipitation is from 40 cm to 100 cm (15.7–39 in) and usually takes the form of snow; little evaporation occurs because of the cold temperatures.
The long and cold winters in the boreal forest have led to the predominance of cold-tolerant cone-bearing plants. These are evergreen coniferous trees like pines, spruce, and fir, which retain their needle-shaped leaves year-round. Evergreen trees can photosynthesize earlier in the spring than deciduous trees because less energy from the Sun is required to warm a needle-like leaf than a broad leaf. Evergreen trees grow faster than deciduous trees in the boreal forest. In addition, soils in boreal forest regions tend to be acidic with little available nitrogen. Leaves are a nitrogen-rich structure and deciduous trees must produce a new set of these nitrogen-rich structures each year. Therefore, coniferous trees that retain nitrogen-rich needles in a nitrogen limiting environment may have had a competitive advantage over the broad-leafed deciduous trees.
The net primary productivity of boreal forests is lower than that of temperate forests and tropical wet forests. The aboveground biomass of boreal forests is high because these slow-growing tree species are long-lived and accumulate standing biomass over time. Species diversity is less than that seen in temperate forests and tropical rainforests. Boreal forests lack the layered forest structure seen in tropical rainforests or, to a lesser degree, temperate forests. The structure of a boreal forest is often only a tree layer and a ground layer. When conifer needles are dropped, they decompose more slowly than broad leaves; therefore, fewer nutrients are returned to the soil to fuel plant growth ( [link] ).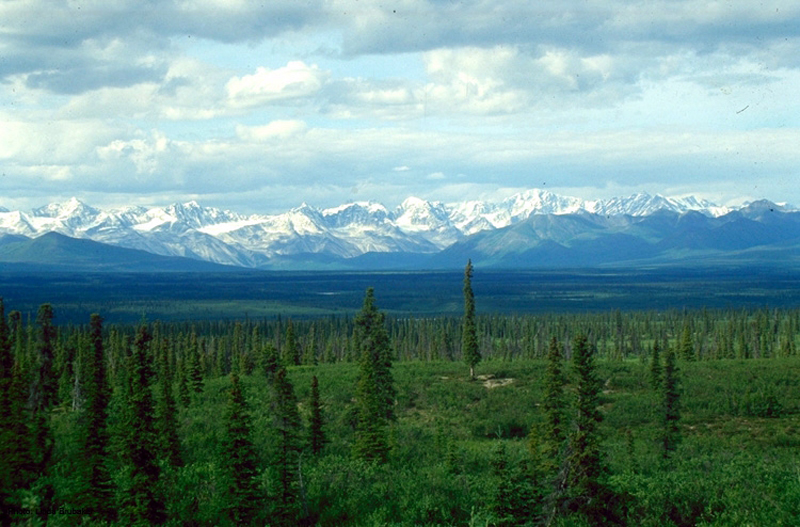 Arctic tundra
The Arctic tundra lies north of the subarctic boreal forests and is located throughout the Arctic regions of the Northern Hemisphere ( [link] ). Tundra also exists at elevations above the tree line on mountains. The average winter temperature is –34°C (–29.2°F) and the average summer temperature is 3°C–12°C (37°F –52°F). Plants in the Arctic tundra have a short growing season of approximately 50–60 days. However, during this time, there are almost 24 hours of daylight and plant growth is rapid. The annual precipitation of the Arctic tundra is low (15–25 cm or 6–10 in) with little annual variation in precipitation. And, as in the boreal forests, there is little evaporation because of the cold temperatures.
Plants in the Arctic tundra are generally low to the ground and include low shrubs, grasses, lichens, and small flowering plants ( [link] ). There is little species diversity, low net primary productivity, and low aboveground biomass. The soils of the Arctic tundra may remain in a perennially frozen state referred to as permafrost . The permafrost makes it impossible for roots to penetrate far into the soil and slows the decay of organic matter, which inhibits the release of nutrients from organic matter. The melting of the permafrost in the brief summer provides water for a burst of productivity while temperatures and long days permit it. During the growing season, the ground of the Arctic tundra can be completely covered with plants or lichens.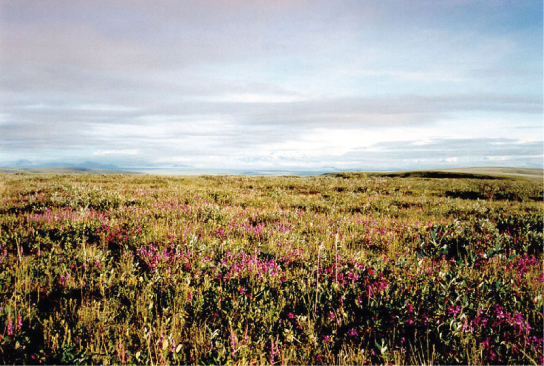 Concept in action
Watch this Assignment Discovery: Biomes video for an overview of biomes. To explore further, select one of the biomes on the extended playlist: desert, savanna, temperate forest, temperate grassland, tropic, tundra.
Section summary
Earth has terrestrial and aquatic biomes. Aquatic biomes include both freshwater and marine environments. There are eight major terrestrial biomes: tropical rainforests, savannas, subtropical deserts, chaparral, temperate grasslands, temperate forests, boreal forests, and Arctic tundra. The same biome can occur in different geographic locations with similar climates. Temperature and precipitation, and variations in both, are key abiotic factors that shape the composition of animal and plant communities in terrestrial biomes. Some biomes, such as temperate grasslands and temperate forests, have distinct seasons with cold and hot weather alternating throughout the year. In warm, moist biomes, such as the tropical rainforest, net primary productivity is high as warm temperatures, abundant water, and a year-round growing season fuel plant growth. Other biomes, such as deserts and tundra, have low primary productivity due to extreme temperatures and a shortage of water.