The low species diversity of this biome is closely related to its low and unpredictable precipitation. Despite the relatively low diversity, desert species exhibit fascinating adaptations to the harshness of their environment. Very dry deserts lack perennial vegetation that lives from one year to the next; instead, many plants are annuals that grow quickly and reproduce when rainfall does occur, then they die. Perennial plants in deserts are characterized by adaptations that conserve water: deep roots, reduced foliage, and water-storing stems ( [link] ). Seed plants in the desert produce seeds that can lie dormant for extended periods between rains. Most animal life in subtropical deserts has adapted to a nocturnal life, spending the hot daytime hours beneath the ground. The Namib Desert is the oldest on the planet, and has probably been dry for more than 55 million years. It supports a number of endemic species (species found only there) because of this great age. For example, the unusual gymnosperm Welwitschia mirabilis is the only extant species of an entire order of plants. There are also five species of reptiles considered endemic to the Namib.
In addition to subtropical deserts there are cold deserts that experience freezing temperatures during the winter and any precipitation is in the form of snowfall. The largest of these deserts are the Gobi Desert in northern China and southern Mongolia, the Taklimakan Desert in western China, the Turkestan Desert, and the Great Basin Desert of the United States.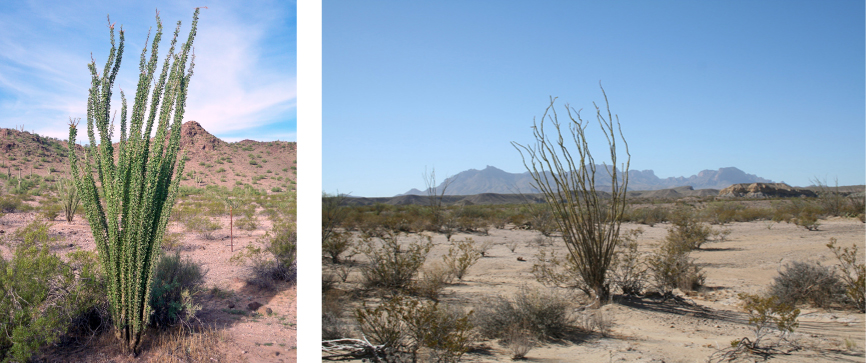 Chaparral
The chaparral is also called scrub forest and is found in California, along the Mediterranean Sea, and along the southern coast of Australia ( [link] ). The annual rainfall in this biome ranges from 65 cm to 75 cm (25.6–29.5 in) and the majority of the rain falls in the winter. Summers are very dry and many chaparral plants are dormant during the summertime. The chaparral vegetation is dominated by shrubs and is adapted to periodic fires, with some plants producing seeds that germinate only after a hot fire. The ashes left behind after a fire are rich in nutrients like nitrogen that fertilize the soil and promote plant regrowth. Fire is a natural part of the maintenance of this biome and frequently threatens human habitation in this biome in the U.S. ( [link] ).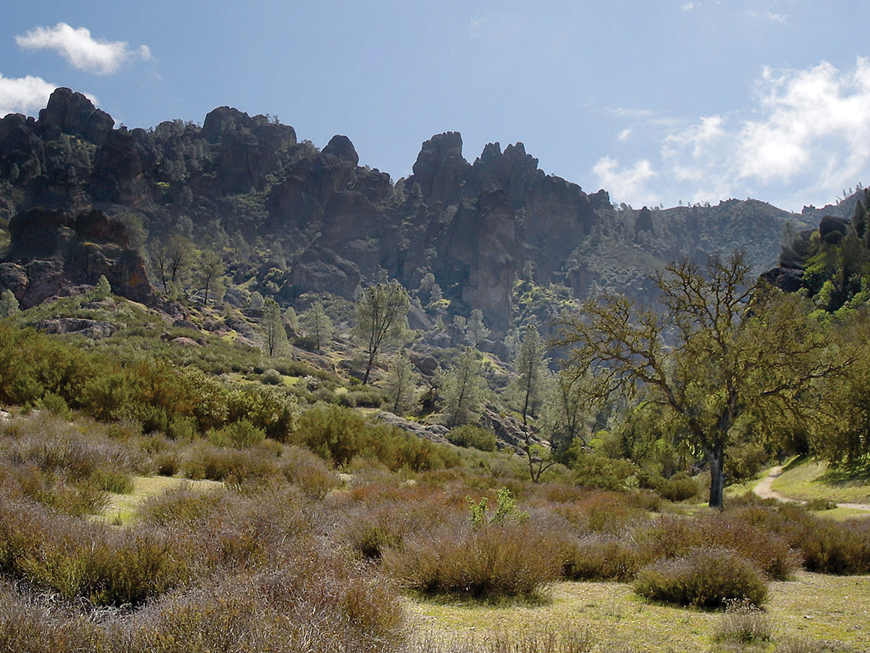 Temperate grasslands
Temperate grasslands are found throughout central North America, where they are also known as prairies, and in Eurasia, where they are known as steppes ( [link] ). Temperate grasslands have pronounced annual fluctuations in temperature with hot summers and cold winters. The annual temperature variation produces specific growing seasons for plants. Plant growth is possible when temperatures are warm enough to sustain plant growth, which occurs in the spring, summer, and fall.