But it goes beyond that. We face a combination of too many people and the increased demands these numbers make on the earth. As a population, we have brought water tables to dangerously low levels, built up fragile shorelines to increase development, and irrigated massive crop fields with water brought in from several states away. How can we be surprised when homes along coastlines are battered and droughts threaten whole towns? The year 2011 holds the unwelcome distinction of being a record year for billion-dollar weather disasters, with about a dozen falling into that category. From twisters and floods to snowstorms and droughts, the planet is making our problems abundantly clear (CBS News 2011). These events have birthed social movements and are bringing about social change as the public becomes educated about these issues.
Our dystopian future: from A Brave New World To The Hunger Games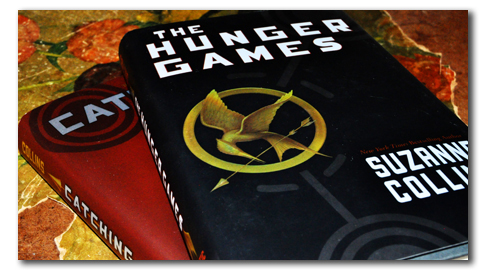 Humans have long been interested in science fiction and space travel, and many of us are eager to see the invention of jet packs and flying cars. But part of this futuristic fiction trend is much darker and less optimistic. In 1932, when Aldous Huxley's Brave New World was published, there was a cultural trend towards seeing the future as golden and full of opportunity. In his novel set in 2540, there is a more frightening future. Since then, there has been an ongoing stream of dystopian novels, or books set in the future after some kind of apocalypse has occurred and when a totalitarian and restrictive government has taken over. These books have been gaining in popularity recently, especially among young adult readers. And while the adult versions of these books often have a grim or dismal ending, the youth-geared versions usually end with some promise of hope.
So what is it about our modern times that makes looking forward so fearsome? Take the example of author Suzanne Collins's hugely popular Hunger Games trilogy for young adults. The futuristic setting isn't given a date, and the locale is Panem, a transformed version of North America with 12 districts ruled by a cruel and dictatorial capitol. The capitol punishes the districts for their long-ago attempt at rebellion by forcing an annual Hunger Game, where two children from each district are thrown into a created world where they must fight to the death. Connotations of gladiator games and video games come together in this world, where the government can kill people for their amusement, and the technological wonders never cease. From meals that appear at the touch of a button to mutated government-built creatures that track and kill, the future world of Hunger Games is a mix of modernization fantasy and nightmare.
When thinking about modernization theory and how it is viewed today by both functionalists and conflict theorists, it is interesting to look at this world of fiction that is so popular. When you think of the future, do you view it as a wonderful place, full of opportunity? Or as a horrifying dictatorship sublimating the individual to the good of the state? Do you view modernization as something to look forward to or something to avoid? And which media has influenced your view?
Questions & Answers
Receive real-time job alerts and never miss the right job again
Source:  OpenStax, Fuller's introduction to sociology. OpenStax CNX. Aug 23, 2013 Download for free at http://legacy.cnx.org/content/col11563/1.1
Google Play and the Google Play logo are trademarks of Google Inc.
Notification Switch
Would you like to follow the 'Fuller's introduction to sociology' conversation and receive update notifications?