Identify differences in educational resources around the world
Describe the concept of universal access to education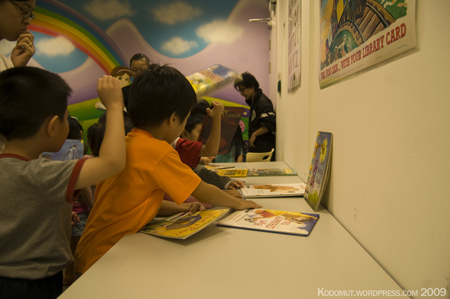 Education is a social institution through which a society's children are taught basic academic knowledge, learning skills, and cultural norms. Every nation in the world is equipped with some form of education system, though those systems vary greatly. The major factors affecting education systems are the resources and money that are utilized to support those systems in different nations. As you might expect, a country's wealth has much to do with the amount of money spent on education. Countries that do not have such basic amenities as running water are unable to support robust education systems or, in many cases, any formal schooling at all. The result of this worldwide educational inequality is a social concern for many countries, including the United States.
International differences in education systems are not solely a financial issue. The value placed on education, the amount of time devoted to it, and the distribution of education within a country also play a role in those differences. For example, students in South Korea spend 220 days a year in school, compared to the 180 days a year of their United States counterparts (Pellissier 2010). As of 2006, the United States ranked fifth among 27 countries for college participation, but ranked 16th in the number of students who receive college degrees (National Center for Public Policy and Higher Education 2006). These statistics may be related to how much time is spent on education in the United States.
Then there is the issue of educational distribution within a nation. In December 2010, the results of a test called the Program for International Student Assessment (PISA), which is administered to 15-year-old students worldwide, were released. Those results showed that students in the United States had fallen from 15th to 25th in the rankings for science and math (National Public Radio 2010). Students at the top of the rankings hailed from Shanghai, Finland, Hong Kong, and Singapore.
Analysts determined that the nations and city-states at the top of the rankings had several things in common. For one, they had well-established standards for education with clear goals for all students. They also recruited teachers from the top 5 to 10 percent of university graduates each year, which is not the case for most countries (National Public Radio 2010).
Finally, there is the issue of social factors. One analyst from the Organization for Economic Cooperation and Development, the organization that created the test, attributed 20 percent of performance differences and the United States' low rankings to differences in social background. Researchers noted that educational resources, including money and quality teachers, are not distributed equitably in the United States. In the top-ranking countries, limited access to resources did not necessarily predict low performance. Analysts also noted what they described as "resilient students," or those students who achieve at a higher level than one might expect given their social background. In Shanghai and Singapore, the proportion of resilient students is about 70 percent. In the United States, it is below 30 percent. These insights suggest that the United States' educational system may be on a descending path that could detrimentally affect the country's economy and its social landscape (National Public Radio 2010).