Identify probabilities in entropy.
Analyze statistical probabilities in entropic systems.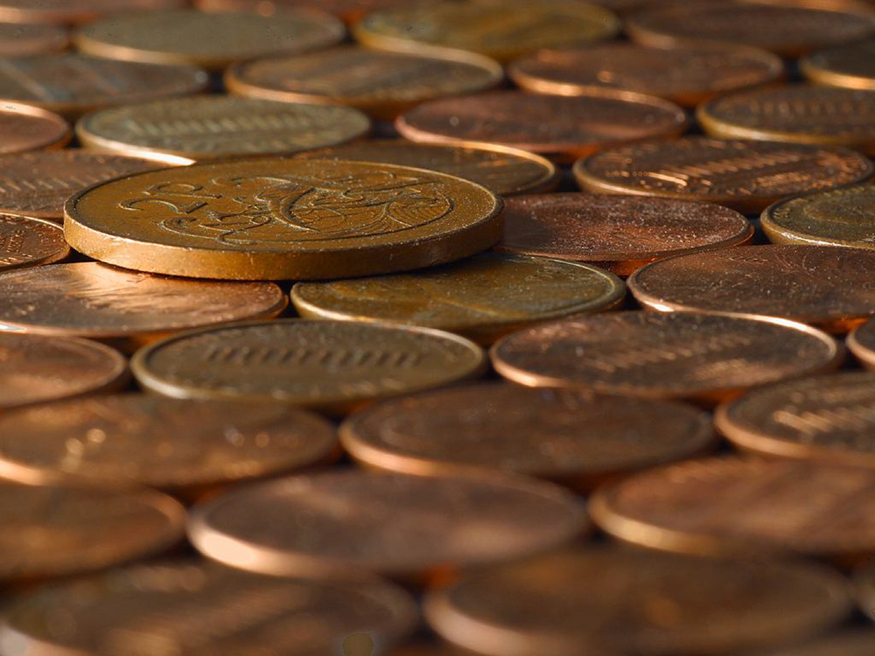 The various ways of formulating the second law of thermodynamics tell what happens rather than why it happens. Why should heat transfer occur only from hot to cold? Why should energy become ever less available to do work? Why should the universe become increasingly disorderly? The answer is that it is a matter of overwhelming probability. Disorder is simply vastly more likely than order.
When you watch an emerging rain storm begin to wet the ground, you will notice that the drops fall in a disorganized manner both in time and in space. Some fall close together, some far apart, but they never fall in straight, orderly rows. It is not impossible for rain to fall in an orderly pattern, just highly unlikely, because there are many more disorderly ways than orderly ones. To illustrate this fact, we will examine some random processes, starting with coin tosses.
Coin tosses
What are the possible outcomes of tossing 5 coins? Each coin can land either heads or tails. On the large scale, we are concerned only with the total heads and tails and not with the order in which heads and tails appear. The following possibilities exist:
These are what we call macrostates. A macrostate is an overall property of a system. It does not specify the details of the system, such as the order in which heads and tails occur or which coins are heads or tails.
Using this nomenclature, a system of 5 coins has the 6 possible macrostates just listed. Some macrostates are more likely to occur than others. For instance, there is only one way to get 5 heads, but there are several ways to get 3 heads and 2 tails, making the latter macrostate more probable. [link] lists of all the ways in which 5 coins can be tossed, taking into account the order in which heads and tails occur. Each sequence is called a microstate —a detailed description of every element of a system.
5-coin toss

| | Individual microstates | Number of microstates |
| --- | --- | --- |
| 5 heads, 0 tails | HHHHH | 1 |
| 4 heads, 1 tail | HHHHT, HHHTH, HHTHH, HTHHH, THHHH | 5 |
| 3 heads, 2 tails | HTHTH, THTHH, HTHHT, THHTH, THHHT HTHTH, THTHH, HTHHT, THHTH, THHHT | 10 |
| 2 heads, 3 tails | TTTHH, TTHHT, THHTT, HHTTT, TTHTH, THTHT, HTHTT, THTTH, HTTHT, HTTTH | 10 |
| 1 head, 4 tails | TTTTH, TTTHT, TTHTT, THTTT, HTTTT | 5 |
| 0 heads, 5 tails | TTTTT | 1 |
| | | Total: 32 |
The macrostate of 3 heads and 2 tails can be achieved in 10 ways and is thus 10 times more probable than the one having 5 heads. Not surprisingly, it is equally probable to have the reverse, 2 heads and 3 tails. Similarly, it is equally probable to get 5 tails as it is to get 5 heads. Note that all of these conclusions are based on the crucial assumption that each microstate is equally probable. With coin tosses, this requires that the coins not be asymmetric in a way that favors one side over the other, as with loaded dice. With any system, the assumption that all microstates are equally probable must be valid, or the analysis will be erroneous.