In Acierno's study, which included a sample of 5,777 respondents age 60 and older, 5.2 percent of respondents reported financial abuse, 5.1 percent said they'd been neglected, and 4.6 endured emotional abuse (Acierno 2010). The prevalence of physical and sexual abuse was lower at 1.6 and 0.6 percent, respectively (Acierno 2010).
Other studies have focused on the caregivers to the elderly in an attempt to discover the causes of elder abuse. Researchers identified factors that increased the likelihood of caregivers perpetrating abuse against those in their care. Those factors include inexperience, having other demands such as jobs (for those who weren't professionally employed as caregivers), caring for children, living full time with the dependent elder, and experiencing high stress, isolation, and lack of support (Kohn and Verhoek-Oftedahl 2011).
A history of depression in the caregiver was also found to increase the likelihood of elder abuse. Neglect was more likely when care was provided by paid caregivers. Many of the caregivers who physically abused elders were themselves abused—in many cases, when they were children. Family members with some sort of dependency on the elder in their care were more likely to physically abuse that elder. For example, an adult child caring for an elderly parent while, at the same time, depending on some form of income from that parent, would be considered more likely to perpetrate physical abuse (Kohn and Verhoek-Oftedahl 2011).
A survey in Florida found that 60.1 percent of caregivers reported verbal aggression as a style of conflict resolution. Paid caregivers in nursing homes were at a high risk of becoming abusive if they had low job satisfaction, treated the elderly like children, or felt burnt out (Kohn and Verhoek-Oftedahl 2011). Caregivers who tended to be verbally abusive were found to have had less training, lower education, and higher likelihood of depression or other psychiatric disorders. Based on the results of these studies, many housing facilities for seniors have increased their screening procedures for caregiver applicants.
World war ii veterans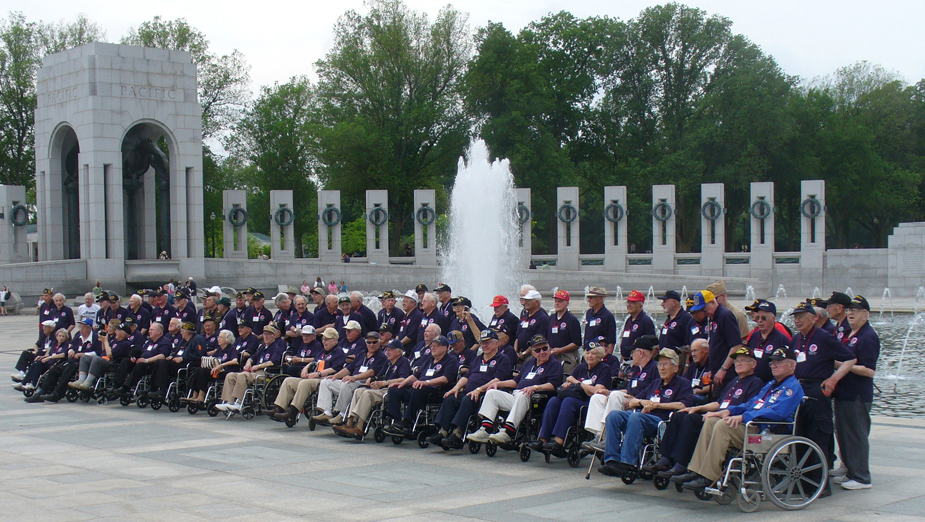 World War II veterans are aging. Many are in their 80s and 90s. They are dying at an estimated rate of about 740 per day, according to the U.S. Veterans Administration (National Center for Veterans Analysis and Statistics 2011). Data suggest that by 2036, there will be no living veterans of WWII (U.S. Department of Veteran Affairs).
When these veterans came home from the war and ended their service, little was known about posttraumatic stress disorder (PTSD). These heroes did not receive the mental and physical health care that could have helped them. As a result, many of them, now in old age, are dealing with the effects of PTSD. Research suggests a high percentage of World War II veterans are plagued by flashback memories and isolation, and that many "self-medicate" with alcohol.
Research has found that veterans of any conflict are more than twice as likely as non-veterans to commit suicide, with rates highest among the oldest veterans. Reports show that WWII-era veterans are four times as likely to take their own lives as people of the same age with no military service (Glantz 2010).
In May 2004, the National World War II Memorial in Washington, D.C., was completed and dedicated to honor those who served during the conflict. Dr. Earl Morse, a physician and retired Air Force captain, treated many WWII veterans. He encouraged them to visit the memorial, knowing it could help them heal. Many WWII veterans expressed interest in seeing the memorial. Unfortunately, many were in their 80s and were neither physically nor financially able to travel on their own. Dr. Morse arranged to personally escort some of the veterans and enlisted volunteer pilots who would pay for the flights themselves. He also raised money, insisting the veterans pay nothing. By the end of 2005, 137 veterans, many in wheelchairs, had made the trip. The Honor Flight Network was up and running.
As of 2010, the Honor Flight Network had flown more than 120,000 U.S. veterans of World War II, and some veterans of the Korean War, to Washington. The round-trip flights leave for day-long trips from airports in 30 states, staffed by volunteers who care for the needs of the elderly travelers (Honor Flight Network 2011).