Similar traits can be either homologous or analogous. Homologous traits share an evolutionary path that led to the development of that trait, and analogous traits do not. Scientists must determine which type of similarity a feature exhibits to decipher the phylogeny of the organisms being studied.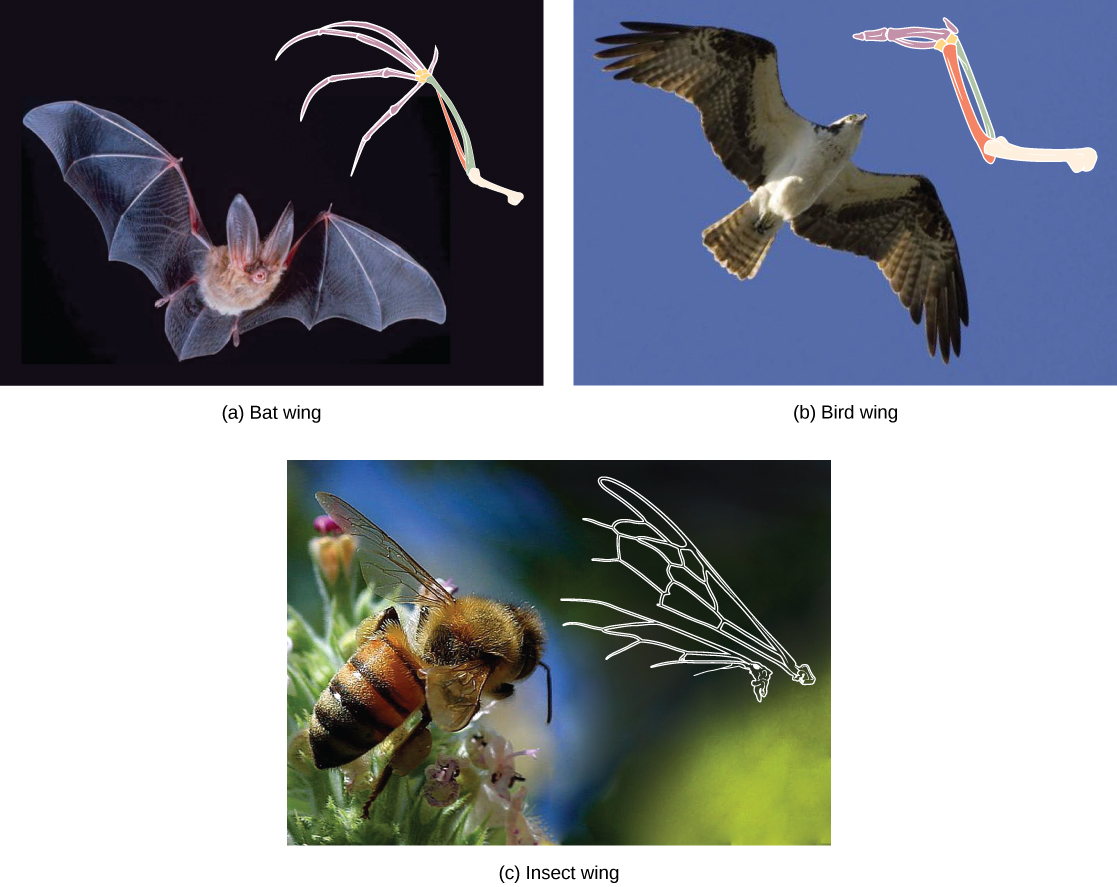 Concept in action
This website has several examples to show how appearances can be misleading in understanding the phylogenetic relationships of organisms.
Molecular comparisons
With the advancement of DNA technology, the area of molecular systematics , which describes the use of information on the molecular level including DNA sequencing, has blossomed. New analysis of molecular characters not only confirms many earlier classifications, but also uncovers previously made errors. Molecular characters can include differences in the amino-acid sequence of a protein, differences in the individual nucleotide sequence of a gene, or differences in the arrangements of genes. Phylogenies based on molecular characters assume that the more similar the sequences are in two organisms, the more closely related they are. Different genes change evolutionarily at different rates and this affects the level at which they are useful at identifying relationships. Rapidly evolving sequences are useful for determining the relationships among closely related species. More slowly evolving sequences are useful for determining the relationships between distantly related species. To determine the relationships between very different species such as Eukarya and Archaea, the genes used must be very ancient, slowly evolving genes that are present in both groups, such as the genes for ribosomal RNA. Comparing phylogenetic trees using different sequences and finding them similar helps to build confidence in the inferred relationships.
Sometimes two segments of DNA in distantly related organisms randomly share a high percentage of bases in the same locations, causing these organisms to appear closely related when they are not. For example, the fruit fly shares 60 percent of its DNA with humans. In this situation, computer-based statistical algorithms have been developed to help identify the actual relationships, and ultimately, the coupled use of both morphologic and molecular information is more effective in determining phylogeny.