In this article readers will find a set of professional standards for developing the requisite knowledge, skills, and dispositions of change leaders so they can facilitate the challenging and complex process of creating and sustaining systemic transformational change in their school districts. The standards were derived from research on effective change leadership and adjusted to apply to school systems.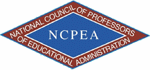 This manuscript has been peer-reviewed, accepted, and sanctioned by the National Council of Professors of Educational Administration (NCPEA) as a significant contribution to the scholarship and practice of education administration. In addition to publication in the Connexions Content Commons, this is published in the
International Journal of Educational Leadership Preparation,
Volume 4, Number 1 (January - March 2009) at
(External Link)
, formatted and edited by Theodore Creighton, Virginia Tech.
Introduction
The ten professional standards form what I call a National Framework of Professional Standards for Change Leadership in Education. Each standard has examples of the knowledge, skills, and dispositions that the research suggests are important for effective change leadership. It is my hope that this proposed national framework will result in a) state departments of education creating a professional license for change leadership in school districts, and b) schools of education in colleges and universities designing new graduate-level programs specializing in preparing educators to become change leaders.
Following the presentation of the proposed standards, I offer an innovative design for a graduate-level program to prepare teams of change leaders in education. This idealized program of study incorporates learning experiences that prepare educators at the education specialist degree level to lead the process of creating and sustaining systemic transformational change in school districts. The learning experiences, in conjunction with the proposed standards, can then be used by state departments of education to create a professional license for change leadership in education.
The need for systemic transformational change in school districts
Our society has undergone, and is still undergoing, a significant paradigm shift—one that is moving our institutions away from the requirements of the Industrial Age toward the requirements of the Information Age. This societal paradigm shift is large and pervasive, and it is affecting most of our society's organizations as they transform to create more customized, personalized approaches to organization design, serving customers, and providing services. A few examples of changes in the design of organizations are shown in Table 1, below. However, the organizations in our society that are lagging significantly behind our society's transformation curve are school systems.
Table 1: Examples of paradigm change in American organizations
Industrial Age Organization Design
Shift to
Information Age Organization Design
Bureaucratic design
Team design
Autocratic leadership
Distributed leadership
Centralized control
Autonomy with accountability
Compliance by employees
Initiative by employees
Forced conformity
Managed diversity
Compartmentalization(Division of labor, vertical communication)
Holism(Integration, coordination, horizontal communication)