Natuurwetenskappe
Graad 4
Lewe en lewenswyse
Module 23
Voorsiening van skoon water
Aktiwiteit:
Om die voorsiening van skoon water aan huishoudings te beskryf
[lu 3.2]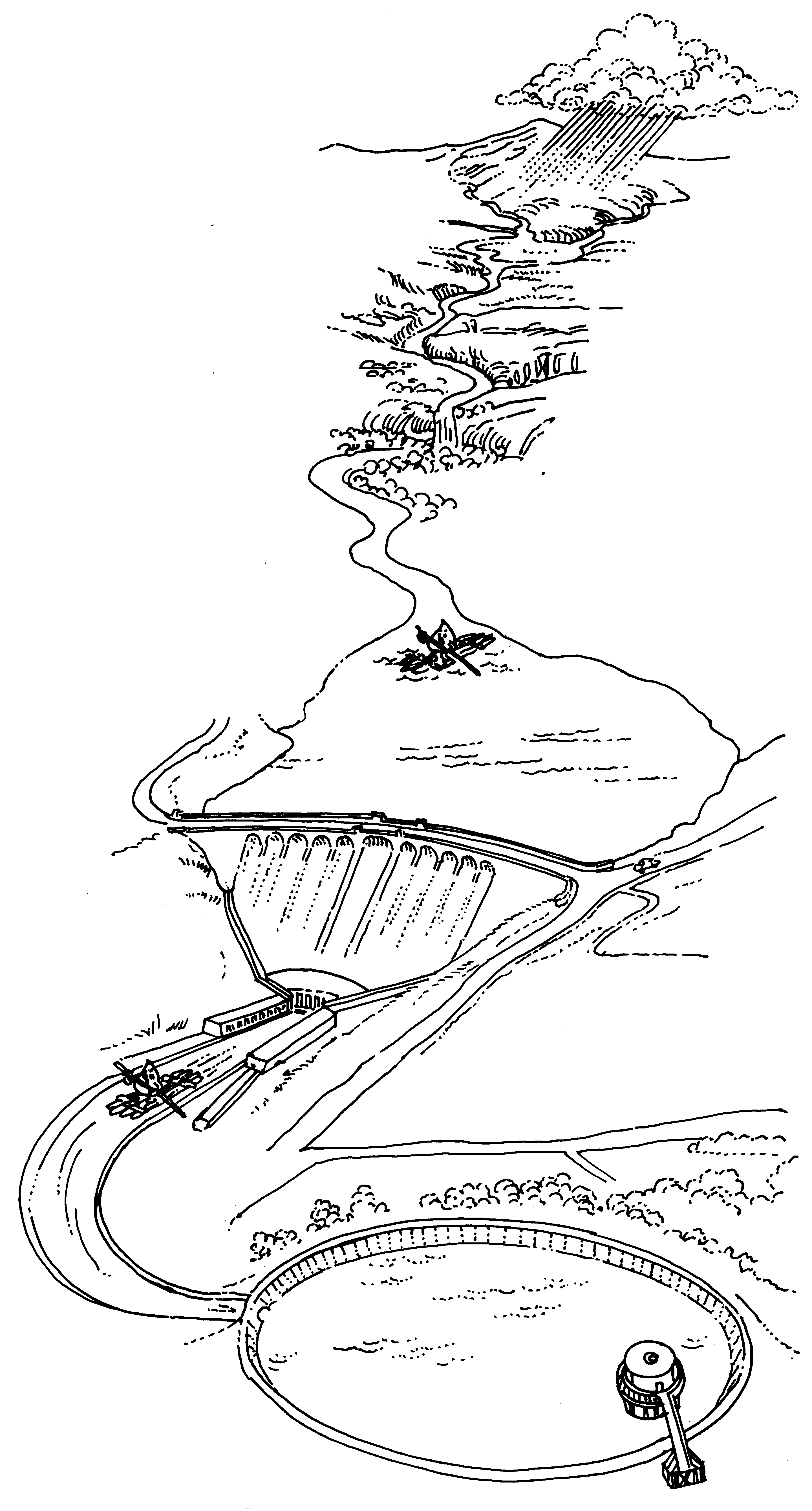 Wanneer ons water wil hê, draai ons net 'n kraan oop. Het jul al ooit gewonder waar daardie water vandaan kom?
Kom ons toer saam met Walter Waterdruppel op sy reis na 'n kraan.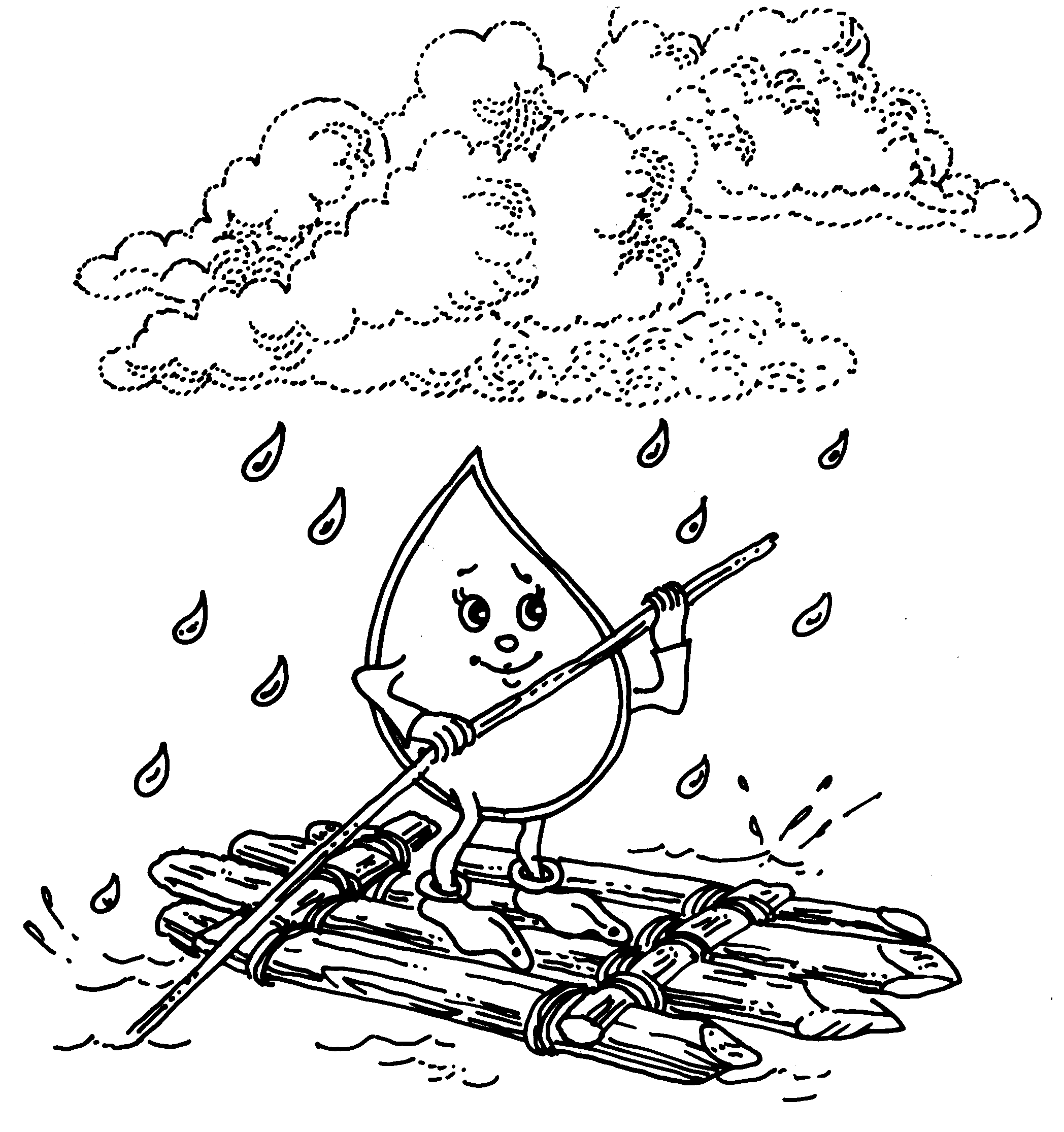 a. Walter in die rivier op pad na die ________________________________
b. Van die opgaardam gaan hy met
_________________________________
na 'n munisipale dam by 'n dorp of 'n stad.
c. Walter verlaat die munisipale dam deur 'n
dik ___________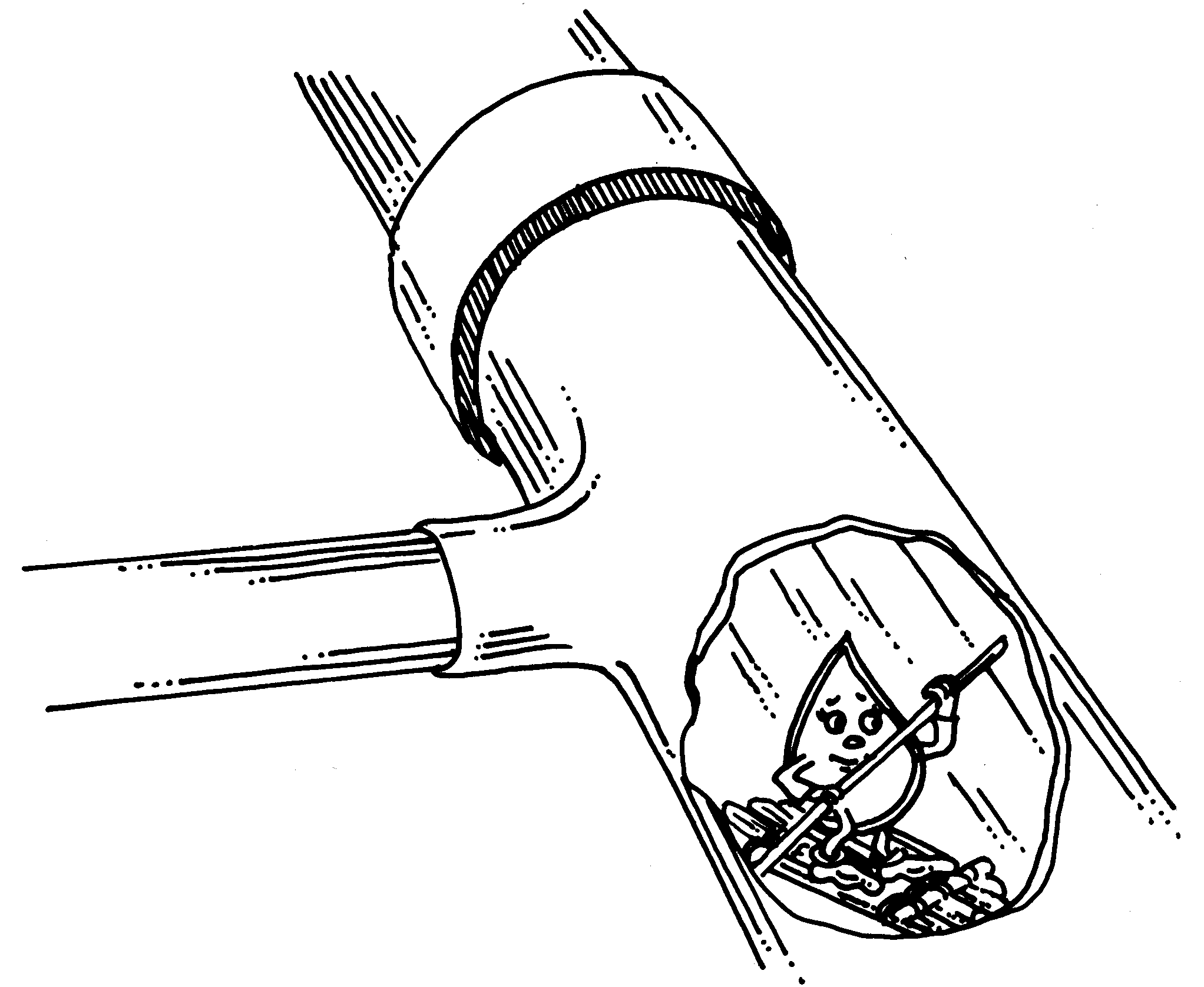 d. en hierdie pyp vertak in________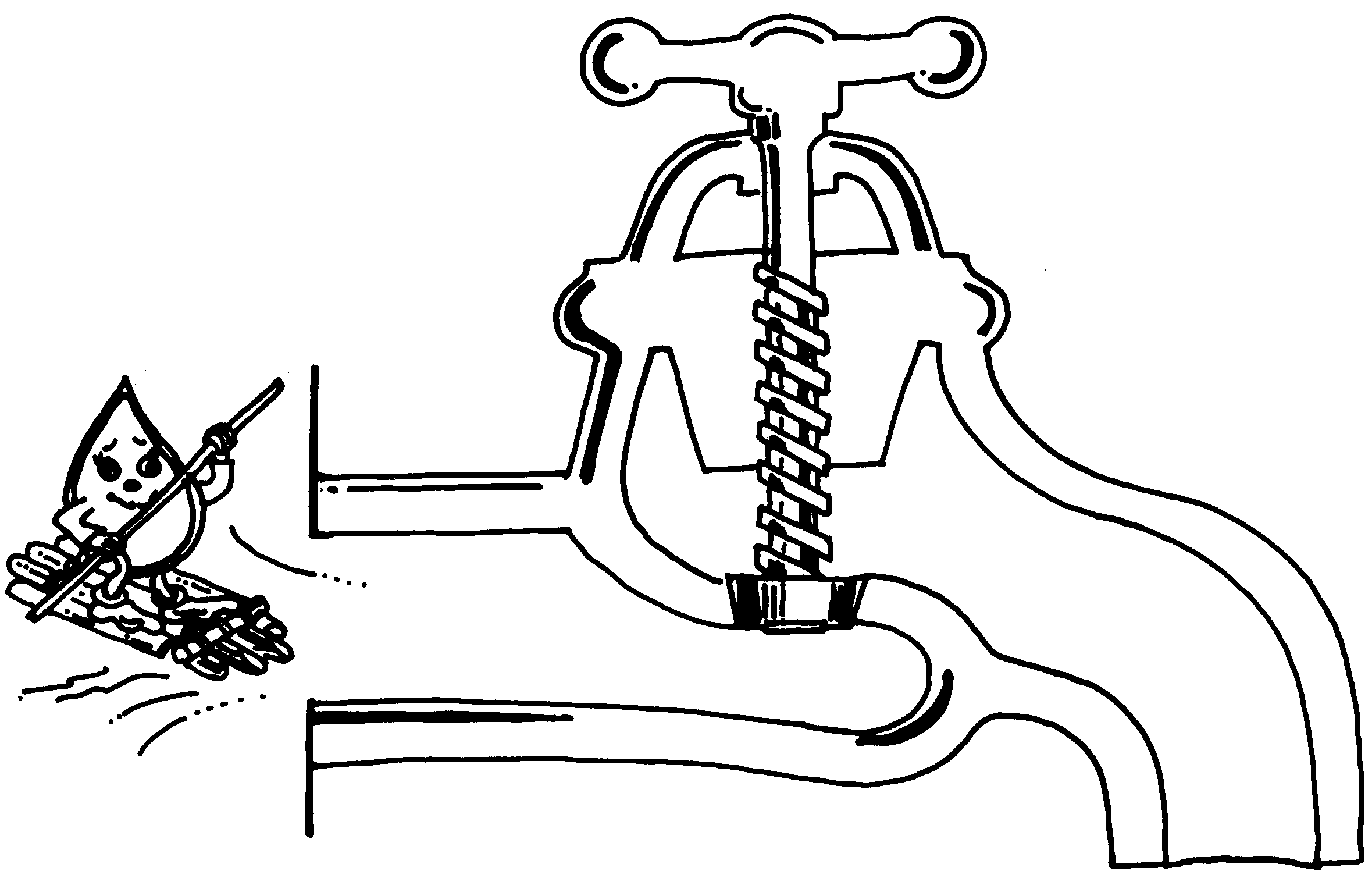 e. Om Walter op sy reis te help, moet jy die _______ oopdraai.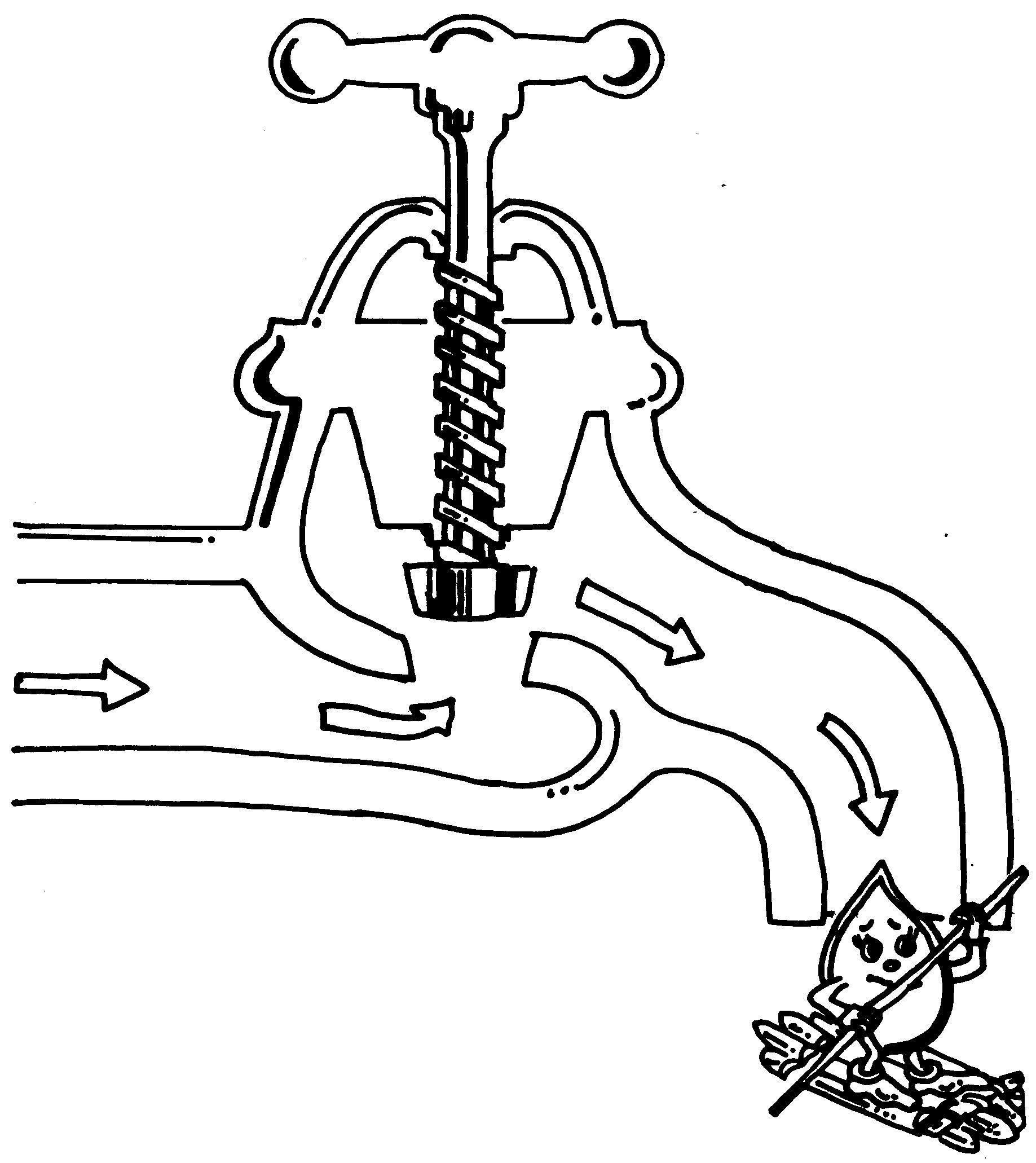 (a) Verduidelik hoekom 'n kraan wat toe is, steeds kan drup en sodoende water mors.
(b) Noem drie redes waarom 'n gestremde persoon, of ouer en klein kindertjies dit moeilik mag vind om 'n kraan oop te draai.
Opdrag:
Vind uit waarvandaan jou dorp of stad se water kom.
Waarom is opgaardamme waardevol? Gee twee redes.
Vind ook uit watter groot opgaardam in jou omgewing is.
Watter groot opgaardam kry ons in die Oranjerivier?
Watter soort damme voorsien water aan dorpe en stede?
Watter groot dam voorsien Johannesburg van water?
Waarin word water wat op huise se dakke val, opgevang?
Watter dam is naby die Paarl?
Assessering
LU 3
WETENSKAP, DIE SAMELEWING EN DIE OMGEWING Leerders is in staat om begrip van die onderlinge verband tussen wetenskap en tegnologie, die samelewing en die omgewing te toon.
Dit is duidelik wanneer die leerder:
3.1 wetenskap en tegnologie in die konteks van geskiedenis en inheemse kennis verstaan;
3.2 die impak van wetenskap en tegnologie verstaan;
3.3 vooroordeel in wetenskap en tegnologie herken.
Memorandum
Verspreiding van water
Walter Waterdruppel se reis na 'n kraan:
Die reën kom uit die wolke op die aarde.
Opgaardam
Pypleiding
pyp dunner pype
kraan
Daar is net twee plekke waar 'n kraan kan lek: by die rubberwaster waar die water uitkom en by die grys pakstuk waar die watervloei beheer word.
Die kraan is nie reg toegedraai nie.
Die waster het dalk barsies in of dit is platgedruk.
Daar is dalk sandkorreltjies wat die rubber beskadig binne-in die kraanomhulsel.
Wanneer water by die boonste deel uitlek, moet die moertjie by die boonste draaistam net vaster gedraai word.
g) 1. hulle hande is dalk te klein of te swak
krane in openbare plekke wat deur die publiek gebruik word, behoort lang handvatsels te hê wat maklik oopdraai
die kraan is dalk onnodig styf toegedraai
Opdrag
Kom ons vind uit:
Waarom is opgaardamme waardevol?
Altyd water vir huishoudelike gebruik (bv. In winter as rivier leeg is)
Besproeiing
Gariepdam
Munisipale opgaardamme
Vaaldam
Tenks
Wemmershoekdam