Introduces the dotted-eighth-sixteenth rhythm, the construction and notation of major seventh chords, and the difference between dominant seventh and major seventh chords.
Please see Guitar Lesson 1 for notes about this course. Here are PDF files of the Lesson Page , the Home Practice Page , and thefor this lesson. Both the Song Sheet and the Ensemble Page are the same as for Guitar Lesson 21 .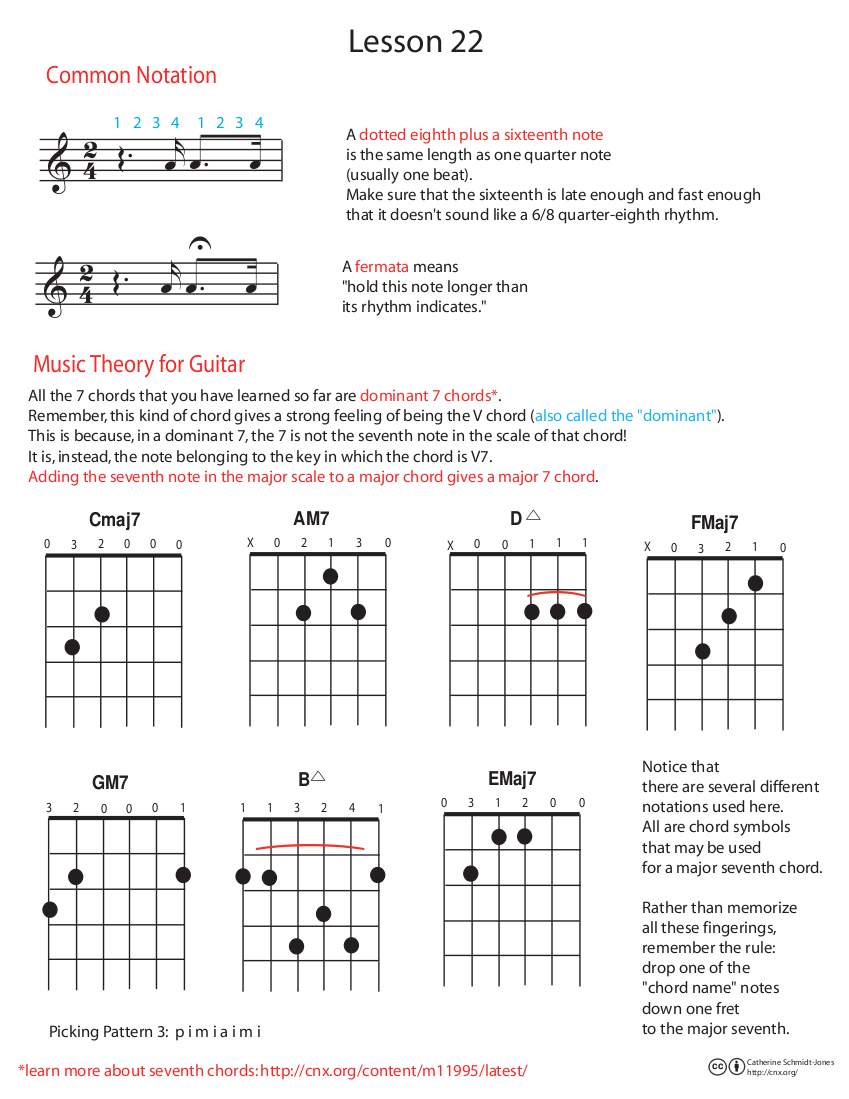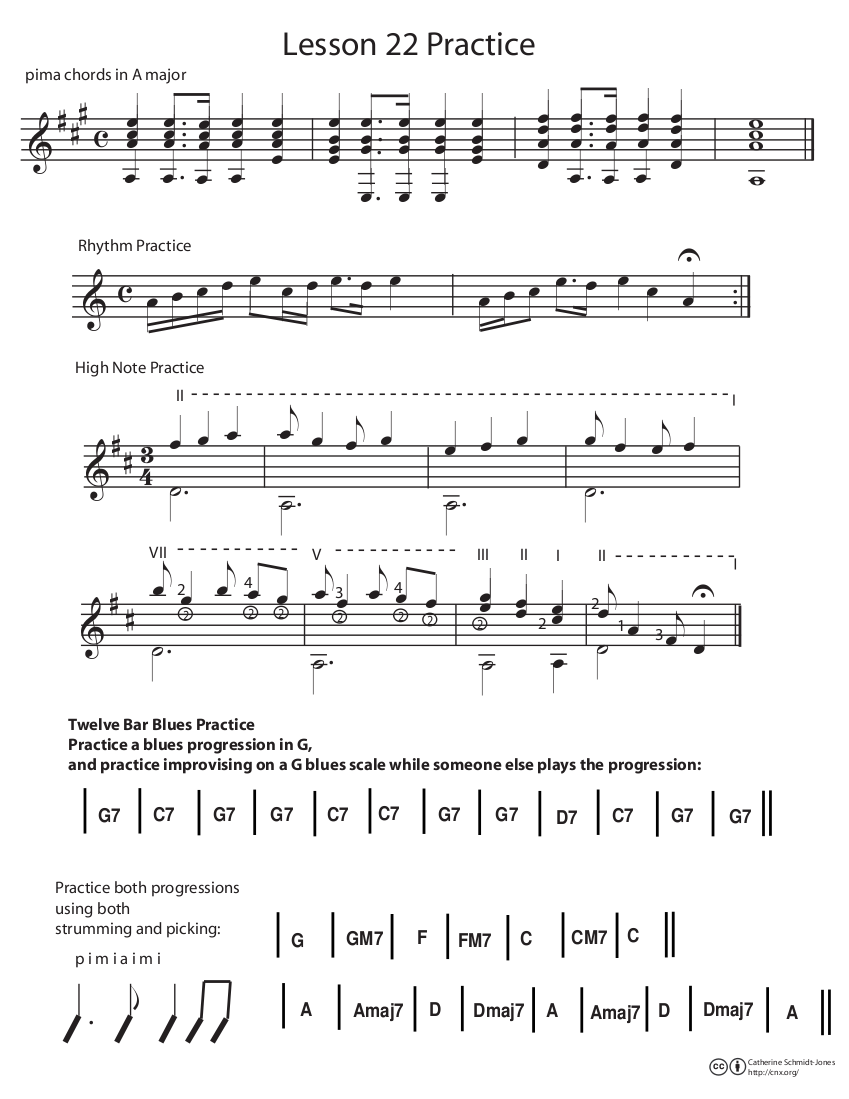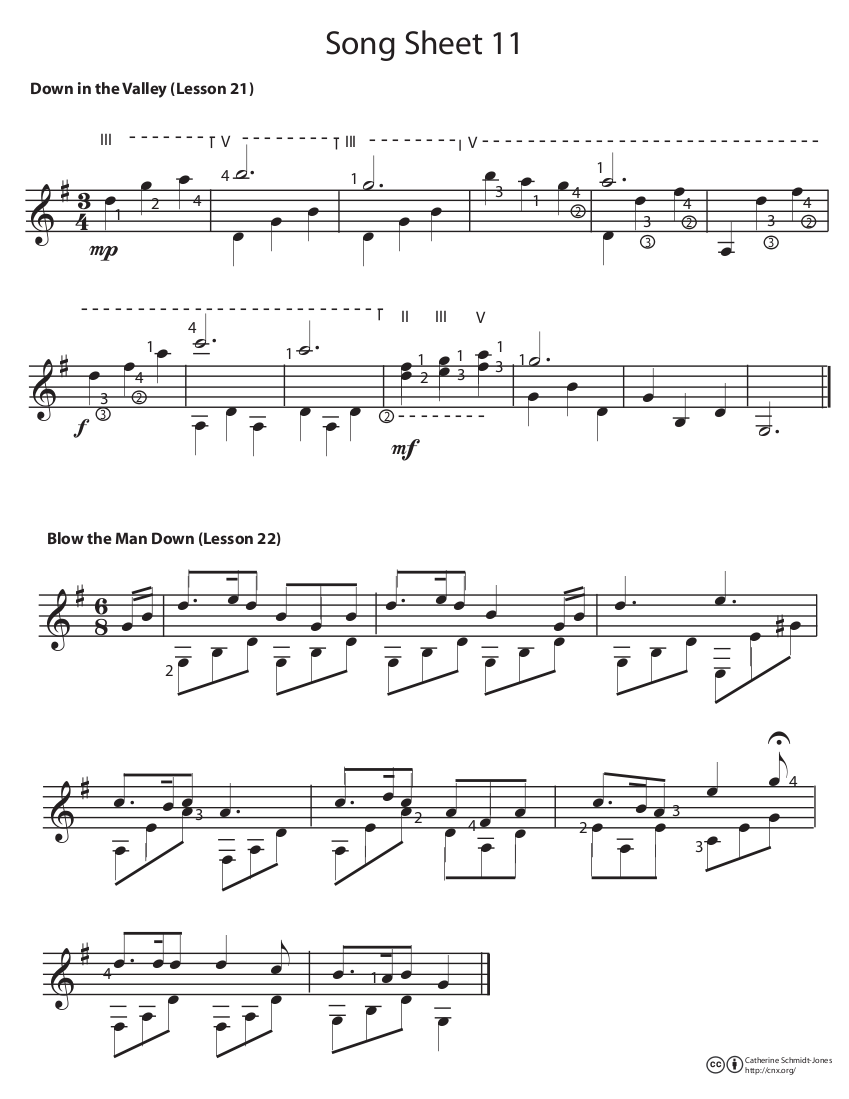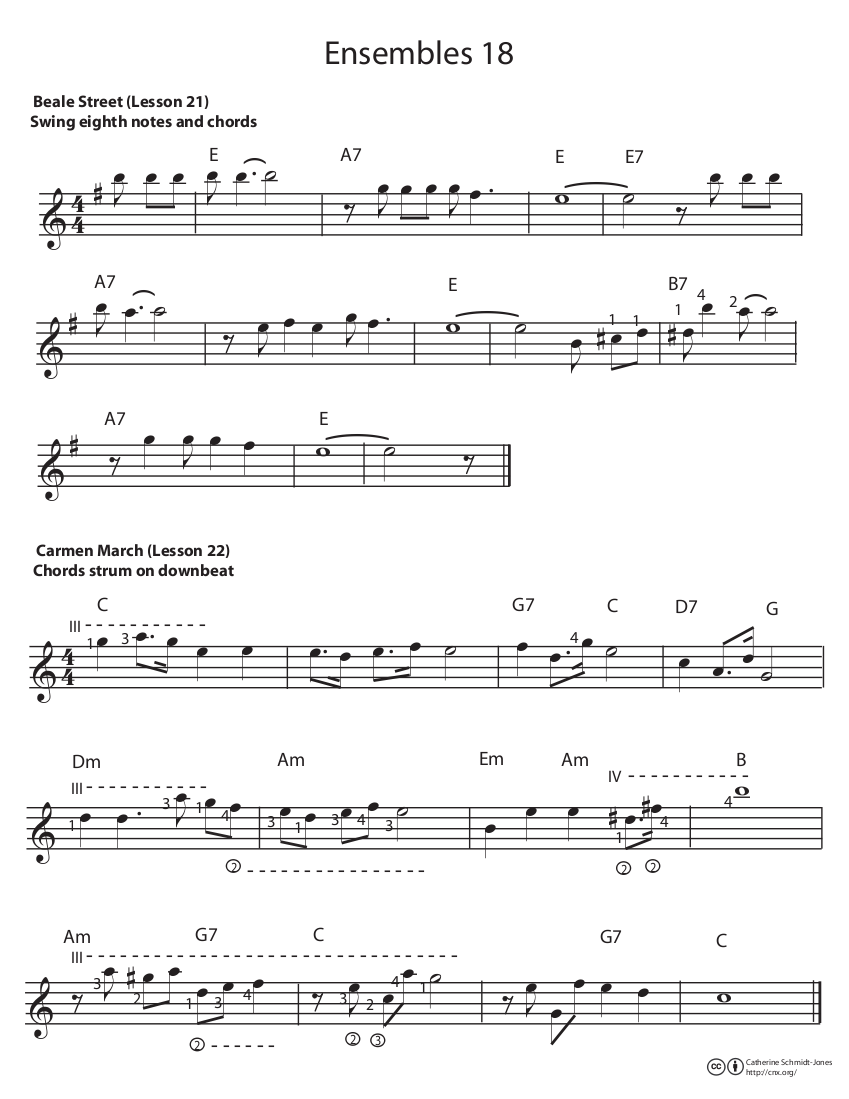 Questions & Answers
Receive real-time job alerts and never miss the right job again
Source:  OpenStax, Beginning guitar. OpenStax CNX. Aug 18, 2009 Download for free at http://cnx.org/content/col10421/1.2
Google Play and the Google Play logo are trademarks of Google Inc.
Notification Switch
Would you like to follow the 'Beginning guitar' conversation and receive update notifications?