Natural sciences
Grade 4
Life and way of living
Module 2
Learn more about the sense of light
Activity:
To learn more about the sense of light [lo 2.1]
Some wise person has said that the eyes are the windows to the soul of the person, because you are able to see what kind of person you meet when you look into someone's eyes.
Sight is one of the most important senses, because it gives you an idea of what is happening around you. Your eye needs light to be able to see. Light is reflected from everything around you and enters the eye through the little black hole in the centre of your eye, the pupil . The light may be from the sun or from an electric light bulb. If the light is not bright, the pupils enlarge slightly to allow more light to enter, but when it is bright, they contract. The image is taken via a nerve as a message to the brain.
Complete the illustration of the eye by neatly printing the captions on the lines.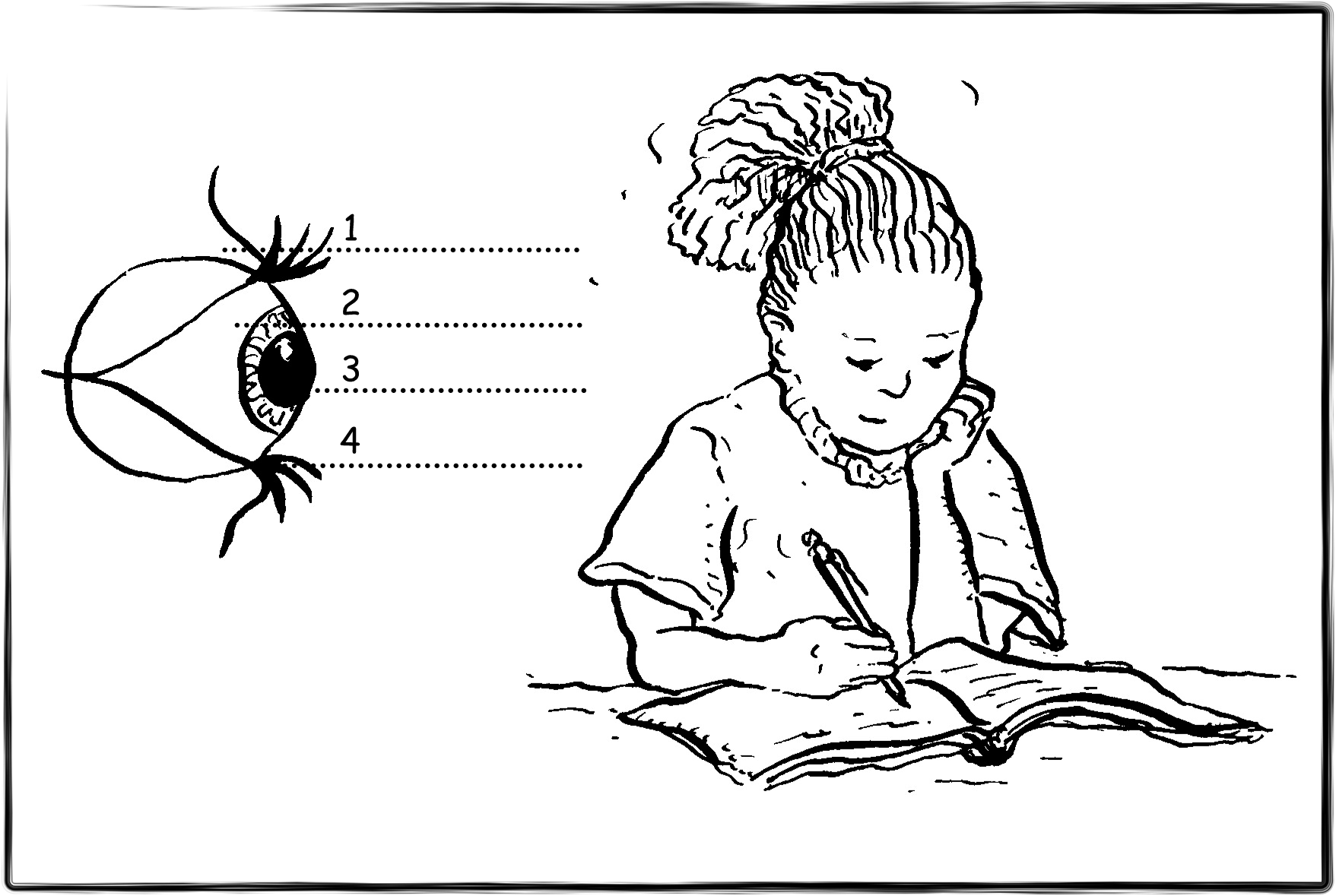 Have a group discussion on the following :
Why do some people wear glasses?
How should we behave towards children in the class who wear glasses?
Cover one eye. Now discuss the usefulness of having two eyes.
Try to catch a ball when one eye is shut.
There are many blind people. Keep your eyes shut tightly for a few minutes. Concentrate on how you feel. How should we behave towards blind people?
Assessment
LEARNING OUTCOME 2: CONSTRUCTING SCIENCE KNOWLEDGEThe learner will know and be able to interpret and apply scientific, technological and environmental knowledge.
ASSESSMENT STANDARD 2.1: The learner is able to recall significant information.
Memorandum
Captions for illustration of the eye:
eyelid
eyeball
pupil
4. eyelashes