During the heyday of pluralism, its beneficiaries were primarily the academic physical sciences. Biomedical investigators reliedheavily on the National Institutes of Health and—in the case of those engaged in non-medically relevant research—the National Science Foundation. Yet despitetense moments occasioned by President Johnson's threat to redirect the NIH's budget towards applied research, the agency continued to prosper even asgovernment support for more broadly-based basic research declined. And academically-based biomedical scientists quietly increased their politicalstrength relative to the once dominant physical scientists.
The shock evident among academic scientists at the revelation that basic research was neither a protected nor sacrosanct componentof the federal budget provides a measure of their political naïveté. There was a considerable uproar over the politicization of science policy in 1971, whenNixon withdrew his nomination of Cornell University chemist Franklin Long as director of the NSF because of Long's opposition to the anti-ballistic missile.Although the administration ultimately backed down, Long refused the nomination, showing how dismayed the science community was over the blurring of the boundarybetween politics and scientific research.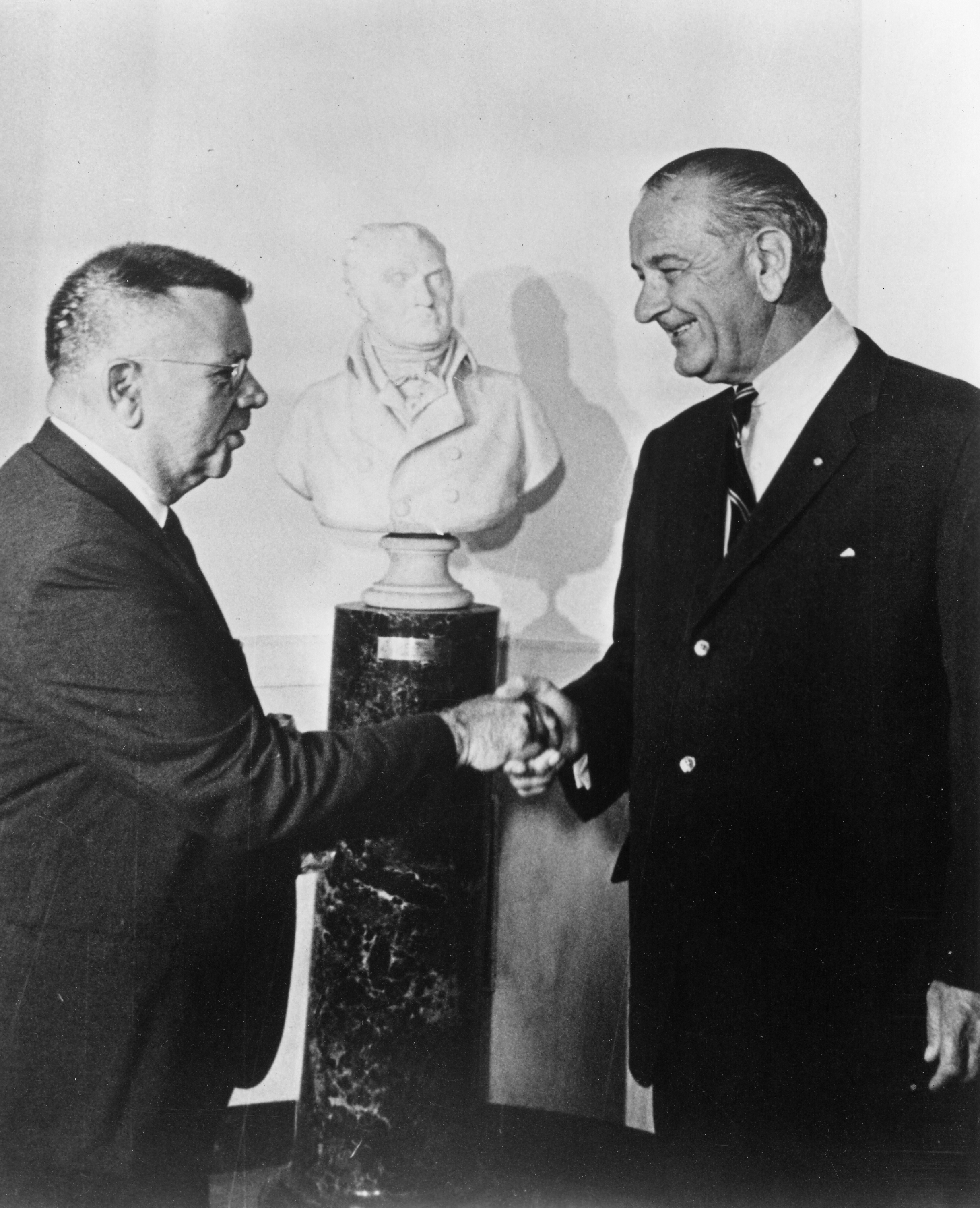 The schism between the Department of Defense and academia was also abetted by a government-wide shift toward targeted research atthe expense of the kind of undirected basic research favored in Science—the Endless Frontier . Even the National Science Foundation, while remaining the strongest supporter of university basicresearch, established a Research Applied to National Needs (RANN) program in 1971. Although RANN never amounted to more than 13 percent of the agency'sbudget, its mere existence was a significant departure from Vannevar Bush's vision.
The nixon years
By the time the presidential science advisory system was dismantled in January 1973, government leadership for national sciencepolicy was already shifting from the executive to the legislative branch, specifically to the House Subcommittee on Science, Research and Development.Reacting to the changing political environment for science, the subcommittee held extensive hearings between July and September 1970 to review the previoustwenty-five years of science policy. One recommendation was to strengthen the presidential science advisory system. Another called for a national sciencepolicy to be formulated by the administration, transmitted to Congress, "maintained as a public law," and "incorporated into the operations of everydepartment or agency which utilizes science and technology in its mission."
During the same period, Congress, concerned about its dependence on the executive branch for scientific advice and analysis, moved tostrengthen its own capabilities, creating the Office of Technology Assessment (OTA) in 1972. The OTA legislation also established an oversight committeeconsisting of five senators (among them Edward M. Kennedy).