The President needs help!
—Louis Brownlow, 1937
In holding scientific research and discovery in respect, as we should, we must also be alert to the equal and opposite danger that public policy could itself become the captive of a scientific-technological elite.
—Dwight Eisenhower, January 17, 1961
The shock of sputnik
As has been recounted by several of the principal participants, an October 15, 1957, meeting with the Scientific Advisory Committee to the Office of Defense Mobilization had been on President Eisenhower's calendar for weeks when the Soviet Union launched Sputnik on October 4. Within days, Congress, the press, and the public were raising serious questions about the adequacy of U.S. science, technology and education. According to Donald Hornig, later science advisor to President Lyndon Johnson, "the degree to which the press and public reacted was totally unexpected and showed an unanticipated understanding of the relation between scientific and technological stature and world power."
"Our name was mud," recounted I.I. Rabi, Nobel Laureate in Physics at Columbia University and part-time Chairman of SAC/ODM. "I advised him [the president] in the presence of the committee that what he needed was a man whom he liked, who would be available full time to work with him right in his office, to help by clarifying the scientific and technological aspects of the decisions which must be made from time to time. He would be part of his brain, so to speak. President Eisenhower readily agreed." James R. Killian carried Rabi's proposal one step further by urging "that there be a strong Science Advisory Committee reporting directly to the President who could back up his Adviser."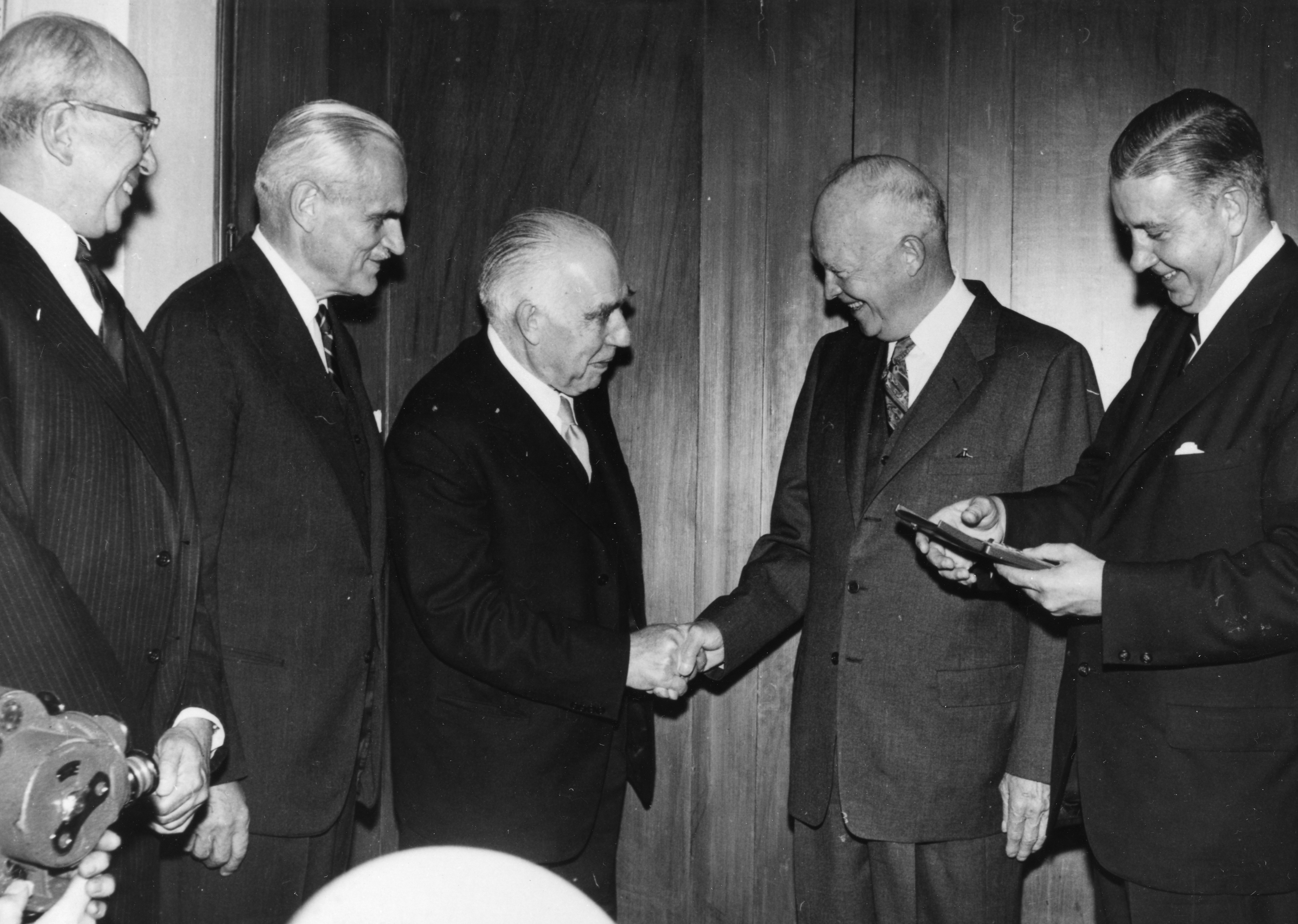 Eisenhower was quick to react. In a November 7 nationwide broadcast, he announced Killian's appointment as his full-time Special Assistant for Science and Technology—a position that became commonly known as the Presidential Science Advisor. On November 27, he announced the reconstitution of SAC/ODM and its re-designation as the President's Science Advisory Committee (PSAC), consisting solely of non-government scientists and chaired by the president and his science advisor. With the creation of PSAC, the scientific community received what it had long sought: special access to the president.