Although the number of low income urban schools is high there exist models of success. This study highlights three historically failing schools in an urban program improvement district that each followed the same math model and consistently moved large numbers of students to proficient. The components of the math model include direct instruction, use of common assessments, instructional pacing, cooperative grouping and consensus building, teacher release time for analyzing assessment results, as well as the use of math coaches and principal support coaches. In this study, we explore each of these variables to determine the level of implementation and impact on teacher perceptions around student outcomes.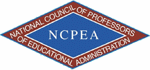 This manuscript has been peer-reviewed, accepted, and endorsed by the National Council of Professors of Educational Administration (NCPEA) as a significant contribution to the scholarship and practice of education administration. In addition to publication in the Connexions Content Commons, this manuscript is published in the
Education Leadership Review,
Volume 10, Number 2 (January – March 2010). Author is Cheryl Ward, San Diego State University
Introduction
With the enactment of NCLB, schools across the nation are now more accountable for student performance than ever before. Funding and other support for failing schools has increased. Low performing schools are spending thousands of dollars annually on professional development, programs, and interventions to improve student outcomes (Reeves, 2003).
Yet for many schools, there is little or no improvement in student achievement. During the 2004–2005 school year, over 2,000 Title I public schools were identified as having failed to make adequate yearly progress for five or more years. This number represents 23% of all Title I eligible schools. What is most alarming is that to meet the NCLB criteria for adequate yearly progress in 2005, only 16% of a school's tested population had to be proficient in reading and only 18% in math (Lips, 2006). Today, roughly 45% of the population must be proficient to meet the federal mandate, and the number of failing schools has dramatically increased.
Failing schools serve a disproportionately high number of low-income Black and Latino children. In the large school districts of New York City and Los Angeles, as many as 300,000 children attend the most persistently underperforming public schools (Lips, 2006). Furthermore, according to The Harvard Civil Rights Project, Black and Latino students comprise 96% of the students in schools identified for improvement in Illinois and 80% of the students in California (Sunderman&Kim, 2005). Of the roughly 20 million low-income children in K-12 schools, 12 million are not even learning the most elementary skills and have little hope of mastering the responsibilities of citizenship or the rigors of global competition (Carter, 2000).
In the midst of the perpetual despair, there are a small number of schools quickly moving large numbers of low income and minority children to proficient levels. The objective of this paper is to highlight three such schools and to describe how each school implementing the same math model was able to move significant numbers of students to proficient levels in less than one year. These schools continued to increase student proficiency levels in the second year of the model implementation and to exceed the goals of NCLB which require schools to increase the number of proficient students by roughly 10% annually.