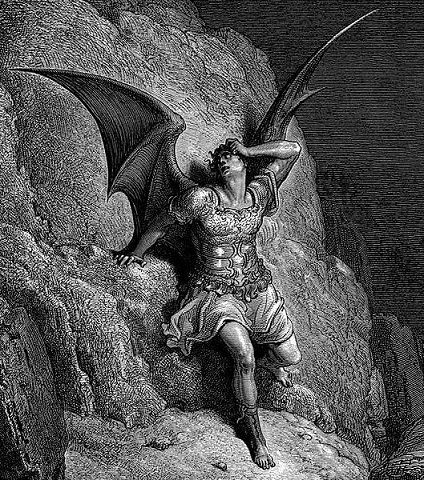 This description of battle offers a key way for teachers to introduce literary concepts into what appears a straightforward autobiography. The "sublime," a key concept of British Romanticism and, later, American Romantic literature, was originally used to describe feelings of awe and wonder often inspired by the natural world. Here, Ballentine uses it to describe the sounds of war, throwing in a reference to John Milton's portrait of hell to dramatize his own terror and the unnerving sounds of battle. What does he compare his experiences to? How does his reference to Milton's Paradise Lost (1667) formulate meaning within the text? What does it mean to locate a 17 th century British poet within a story of the 19 th century U.S.–Mexican War? This reference provides a key opportunity to define the literary term "allusion." An allusion is: "a reference in a literary work to a person, place, or thing in history or another work of literature" ( All American:Glossary of Literary Terms ).
These types of questions can help students to do the investigative work of literary analysis by urging them to find the references and conventions that configure meaning. In fact, Ballentine makes multiple literary references throughout his autobiography. For instance, he makes allusions to Samuel Taylor Coleridge's "The Rime of the Ancient Mariner" (1798), Frederick Marryat's lesser-known novel Snarleyyow (1837), and Augustus Jacob Crandolph's gothic novel The Mysterious Hand; or, Subterranean Horrours! (1811). Interestingly, these cultural references situate the literature of the British Romantics within the context of the Mexican-American War, allowing these texts to produce new meaning. Furthermore, many of these allusions refer to stories of the sea, and Ballentine's brief experience of travel along the Atlantic and Gulf coastlines. For an exercise, teachers might have their students read a section of "The Rime of the Ancient Mariner" and consider how Ballentine's allusion works within the text. What can we learn from this type of reference? Is it helpful in understanding Ballentine's experience? What new meaning does it add to Coleridge's well-known poem? Although many of Ballentine's references are allusions to British literature, they would not have escaped many of his contemporary American readers. Moreover, he also references American texts, such as Herman Melville's 1851 American epic, Moby Dick . His use of both British and American literary references reveals the blending of literary cultures and histories and locates them within a story of shifting national borders.
After presenting a lesson on personal narratives, teachers might present students with the following questions:
What is a personal narrative? How does it function? Provide an example.
What influences Ballentine's perspective in his autobiography?
What can we learn about the U.S. and the U.S.-Mexican War from Ballentine's narrative?
What is a literary allusion? Do you think it is important or helpful to research historical references and/or literary allusions? Why or why not? (This is an opinion question).
Write your own one page personal narrative. Choose an event from your life and retell the story from your perspective.
Bibliography:
"All American: Glossary of Literary Terms." University of North Carolina at Pembroke. Accessed July 2011. All American:Glossary of Literary Terms .
Arac, Jonathan. The Emergence of American Literary Narrative, 1820-1860 . Cambridge: Harvard UP, 2005.