Wavelet analysis of crude oil
The Continuous Wavelet Transform allows us to see the correlation of all the different lengths wavelets to the signal itself in the time domain. Use the cwt command in Matlab to obtain the transform. What is interesting about this transform, unlike the Fourier transform, is that it allows one to see breaks within the original signal and the exact position of those breaks as seen in the following figure.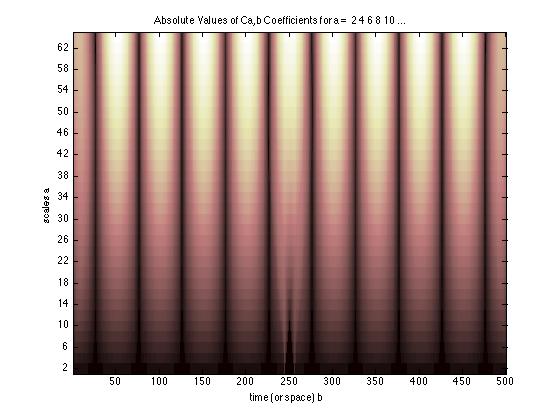 We can now use this wavelet transform on other non-periodic signals to get a more detailed response from the Fourier Transform.
Questions & Answers
Receive real-time job alerts and never miss the right job again
Source:  OpenStax, Wavelet analysis of crude oil futures. OpenStax CNX. Dec 19, 2011 Download for free at http://cnx.org/content/col11397/1.1
Google Play and the Google Play logo are trademarks of Google Inc.
Notification Switch
Would you like to follow the 'Wavelet analysis of crude oil futures' conversation and receive update notifications?