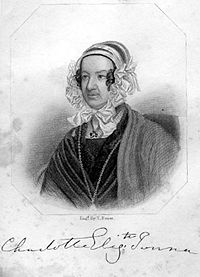 Visual images often accompanied reformist writings or were distributed on their own. Although the anonymous commentary does not contain a visual image, Figure 3 represents a typical portrayal of the abuse of enslaved women. This image reflects a growing concern over how punishment often led to the clothing of enslaved women being damaged or destroyed, thus resulting in the display of their bare bodies. The anonymous commentator notes that the Jamaican debates included a provision "that in the whipping of women there should be no indecent exposure," however, these regulations were consistently rejected and/or ignored in the colonies (1). These concerns continued to mount as Jamaican planters turned to the treadmills to punish women in prisons during the early 1830s. The treadmill was eventually discontinued as a method of punishment due, in no small part, to the graphic images of abused women circulated by anti-slavery activists. While there is no standard visual image used within introductory U.S. history and literature courses to represent the abuse of slave women, it is possible for educators to find a variety of anti-slavery cartoons, newspaper illustrations, and plantation photographs for students to analyze alongside images from throughout the Americas, such as Figure 3. These images all travelled via the information network forged by reformers within the Americas and beyond and this contributed to the gradual destruction of slavery in Jamaica and elsewhere. The anonymous commentary provides a brief glimpse into the ways in which the dialogue surrounding anti-slavery and slavery was both gendered and global.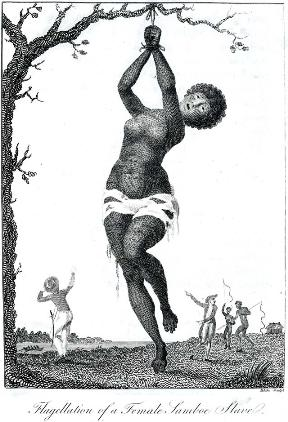 Bibliography
Elizabeth, Charlotte. Personal Recollections . London: Seeley, Burnside, and Seeley, 1847.
Douglass, Frederick. Narrative of the Life of Frederick Douglass . Oxford: Oxford UP, 1999.
Harlow, Vincent and Frederick Madden. British Colonial Documents, 1774-1834: Selected Documents . Oxford: Clarendon Press, 1953.
Jacobs, Harriet. Incidents in the Life of a Slave Girl . Cambridge: Harvard UP, 2000.
Journals of the Assembly of Jamaica 14 (1822-26).
Lerner, Gerda. The Grimké Sisters from South Carolina: Pioneers for Women's Rights and Abolition . Cary, NC: The University of North Carolina Press, 1998.
Mair, Lucille Mathurin. A Historical Study of Women in Jamaica, 1655-1844 . Ed. Hilary McD. Beckles and Verene A. Shepherd. Jamaica: University of the West Indies Press, 2006.
McLaurin, Melton A. Celia, A Slave: A True Story . New York: Avon Books, 1991.
Midgley, Clare. Feminism and Empire: Women Activists in Imperial Britain, 1790-1865 . New York: Routledge, 2007.
Morgan, Kenneth. Slavery and the British Empire: From Africa to America . New York: Oxford UP, 2007.
Paton, Diana. No Bond but the Law: Punishment, Race, and Gender in Jamaican State Formation, 1780-1870 . Durham, NC: Duke UP, 2004.
Paz, D. G. Popular Anti-Catholicism in Mid-Victorian England . Stanford: Stanford UP, 1992.
Peterson, Linda H. Traditions of Victorian Women's Autobiography: The Poetics and Politics of Life Writing . Charlottesville: The University Press of Virginia, 1999.
Stowe, Harriet Beecher. Uncle Tom's Cabin . New York: W. W. Norton, 2007.