At first glance, transitioning from K-12 education into the professoriate seems easy and seamless. Although the journey from site or district administrator to university professor appears on the surface to have fewer and less stressful challenges, higher education presents its own set of unique and complex challenges. Within the next decade, a record number of adjunct and full-time professors will be needed to replace retiring faculty. This paper discusses ways in which new professors can be assisted in assimilating into the university setting and how new professors can build positive relationships to ensure success in their new careers. We explore ways in which universities can support and retain new faculty through mentorship, networking, and publishing opportunities. We present findings of a pilot study we conducted at the National Council of Professors of Educational Administration Annual Conference in August of 2009. Attendees were asked to fill out a survey regarding their personal experiences in transitioning to higher education.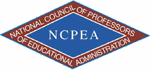 This manuscript has been peer-reviewed, accepted, and endorsed by the National Council of Professors of Educational Administration (NCPEA) as a significant contribution to the scholarship and practice of education administration. In addition to publication in the Connexions Content Commons, this module is published in the NCPEA Education Leadership Review, Volume 11, Number 1 (March 2010), accessible at:
International Journal of Educational Leadership Preparation,
Volume 5, Number 1 (January – March 2010). Formatted and edited in Connexions by Theodore Creighton, Virginia Tech.
Introduction
For a variety of personnel and institutional reasons, retention of faculty should be of major concern to universities and colleges. Clark's (2005) study on the professoriate found that 50% of all university faculty members were between the ages of 40 and 55; more critical is the fact that 25% of the faculty at that time were age 55 or older. These statistics have multiple implications for universities as we enter into a time that is increasingly politically and financially turbulent for institutions of higher education.
The number of doctoral degrees granted from US institutions has declined at a rate of 6% a year since 1998. In 2002, only 40,000 doctorates were conferred and only 70% of the individuals receiving those newly minted doctorates were identified as citizens of the United States (Broad, 2005; Clark, 2005; Ehernberg&Zhang, 2005).
The high cost of turnover of faculty positions strains already depleted budgets. Faculty searches and the hiring process are costly and at times inordinately time consuming. Each faculty departure and subsequent hire represent costly expenses, both in terms of employee time, effort, and energy as well as the monetary expenditures of advertising and recruitment (Ambrose, Huston,&Norman, 2005; Zhou&Volkwein, 2004).
One of the factors cited in the literature as a determinant in the retention of untenured faculty was the absence of collegiality (Ambrose, Huston,&Norman, 2005; Zhou&Volkwein, 2004; Johnsrud, 2002; Erickson&Rodriguez, 1999; Sorcinelli, 1994). Additional factors leading to the separation from the university were (a) lack of support, (b) lack of positive working relationships with colleagues, (c) environments in which one's work was questioned and (d) environments in which untenured faculty receive little or no assistance from colleagues with publication and teaching strategies. Without collegial support, new faculty often experience feelings of alienation, isolation, and disenfranchisement (Piercy, et al, 2005; Erickson&Rodriguez, 1999). These factors raise ethical and moral questions related to how we treat, care for and protect our colleagues in higher education.