CAFÉ (Concordia Adjunct Faculty Exchange) is a yearly professional development day for full and part-time faculty at Concordia University Chicago. This article assesses the experience of CAFÉ in terms of four lenses: what is professional development, characteristics of effective professional development, models of teacher development, and evaluations of participants.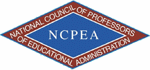 Ncpea education leadership review: portland conference special edition, volume 12, number 3 (october 2011)
This manuscript has been peer-reviewed, accepted, and endorsed by the National Council of Professors of Educational Administration (NCPEA) as a significant contribution to the scholarship and practice of education administration. In addition to publication in the Connexions Content Commons, this module is published in the
Education Leadership Review: Special Portland Conference Issue (October 2011)
, ISSN 1532-0723. Formatted and edited in Connexions by Theodore Creighton and Brad Bizzell, Virginia Tech and Janet Tareilo, Stephen F. Austin State University.
Introduction
Professional development for teachers has been characterized as a one-shot deal, superficial and faddish programs, feel-good sessions, make-and-take or bag-of-trick content, death by PowerPoint, ponderous lectures, whining about the state of children, parents, teachers and consultant-driven presentations (Annunziata, 1997; Reeves, 2010). Many teachers and school leaders consider professional development a failure and a waste of time (Culbertson, 1996; Fullan, 1995). While this may be true for some grade and high school teachers, one program of professional development for full and part-time graduate faculty at a mid-west university has been successful and continues to grow.
At Concordia University Chicago (CUC) on the third Saturday of August, all full-time and part-time professors in the College of Business, the College of Education, and the College of Graduate and Innovative Programs participate in a day-long conference called CAFÉ. An acronym for Concordia Adjunct Faculty Exchange, CAFÉ draws around two hundred people. These professors are largely full-time and/or retired K-12 teachers, administrators, and other professionals. College teaching is a meta-profession where faculty build on top of another profession. All college faculty are drawn from a pool of professionals prepared to practice and/or conduct research in a specific content area (Arreola, 2010). Providing these instructors with ongoing professional development is at the heart of CUC's mission of service to their faculty.
CAFÉ has a two-fold purpose. It is to bring the full and part-time faculty together for exchanges of common information regarding cohort teaching. The term "cohort" refers to the style of program in which students are placed in a group that stays together until completion of the program. Students meet once a week for two years at a location close to their home or place of work. Faculty teach at various sites throughout the Chicagoland area. Only some classes are held on the university campus. Most classes are held off campus throughout the greater Chicagoland area as well as delivered in a hybrid mode where students meet face-to-face three times and the remaining time online using synchronous and asynchronous modes. A second purpose of CAFÉ is to build community among full and part-time faculty that can be carried on throughout the year by emphasizing the importance of a common university mission. CAFÉ includes presentations on adult learning, honor code, and technology. In the opening session, the president of the university welcomes all. The university chaplain leads the group in prayer. Deans of each school welcome faculty. Department chairpersons give an overview of each program. There are also two-hour sessions called "Birds of a Feather" in which participants have an opportunity to discuss syllabus requirements, teaching techniques, principles of effective adult education, common assessments and rubrics, and classroom management concerns for each course. These sessions are led by course leaders and other qualified specialists.