To continue the investigation, suppose that the carrier phase offset is zero, (i.e., ), but that the frequency offset is not. Then the spectrum of from [link] is
and the lowpass filtering of produces
This is shown in [link] . Recognizing this spectrum as a frequency shiftedversion of , it can be translated back into the time domain using [link] to give
Instead of recovering the message , the frequency offset causes the receiver to recover a low frequencyamplitude modulated version of it. This is bad with even a small carrier frequency offset.While in [link] is a fixed scaling, in [link] is a time-varying scaling that will alternately recover (when ) and make recovery impossible (when ). Transmitters are typically expected to maintain suitableaccuracy to a nominal carrier frequency setting known to the receiver. Ways of automatically tracking (inevitable) smallfrequency deviations are discussed at length in [link] .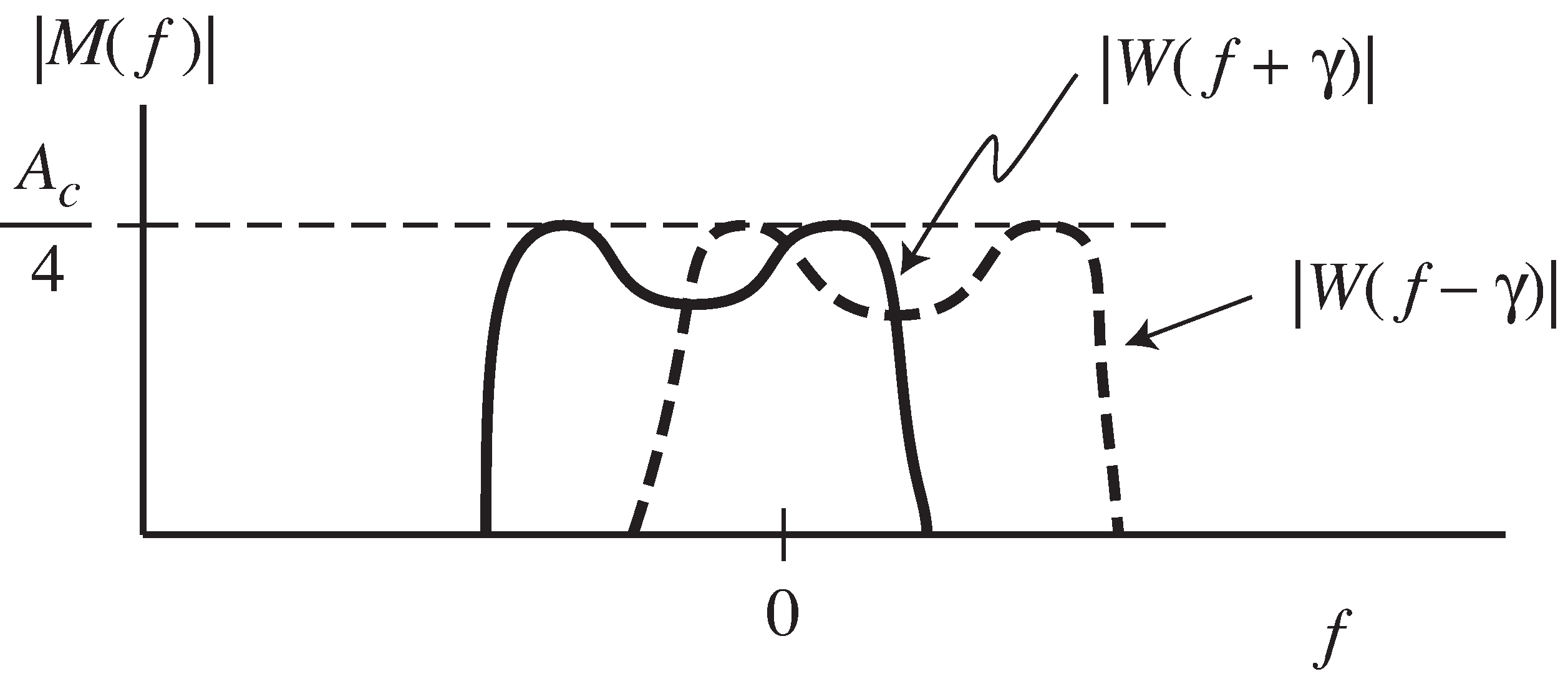 The following code AM.m generates a message and modulates it with a carrier at frequency . The demodulation is done with a cosine offrequency and a phase offset of . When and , the output (a lowpass version of the demodulated signal)is nearly identical to the original message, except for the inevitable delay caused by the linearfilter. [link] shows four plots: the message on top, followed by the upconverted signal , followed in turn by the downconverted signal . The lowpass filtered versionis shown in the bottom plot; observe that it is nearly identical to the original message, albeit with a slight delay.
time=.3; Ts=1/10000; % sampling interval and time base t=Ts:Ts:time; lent=length(t); % define a "time" vectorfc=1000; c=cos(2*pi*fc*t); % define the carrier at freq fc fm=20; w=5/lent*(1:lent)+cos(2*pi*fm*t); % create "message"v=c.*w; % modulate with carrier gam=0; phi=0; % freq & phase offset c2=cos(2*pi*(fc+gam)*t+phi); % create cosine for demodx=v.*c2; % demod received signal fbe=[0 0.1 0.2 1]; damps=[1 1 0 0]; fl=100; % low pass filter designb=firpm(fl,fbe,damps); % impulse response of LPF m=2*filter(b,1,x); % LPF the demodulated signal

AM.m suppressed carrier with (possible) freq and phase offset (download file)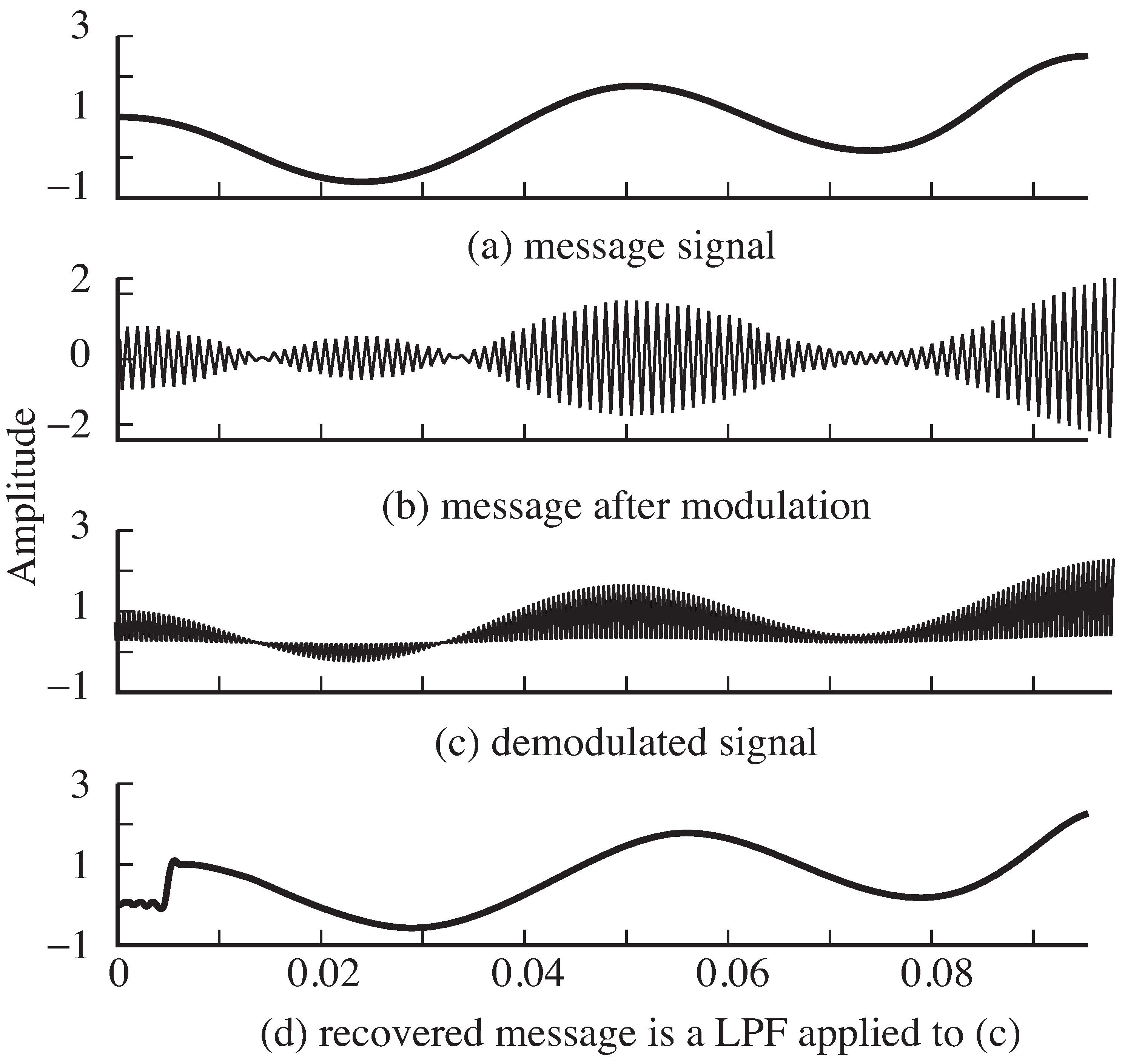 Using AM.m as a starting point, plot the spectra of , , , and .
Try different phase offsets , , , , 0, , , , . How well does the recovered message match the actual message ? For each case, what is the spectrum of ?