1. This time-domain signal shows clear segmentation between different numbers.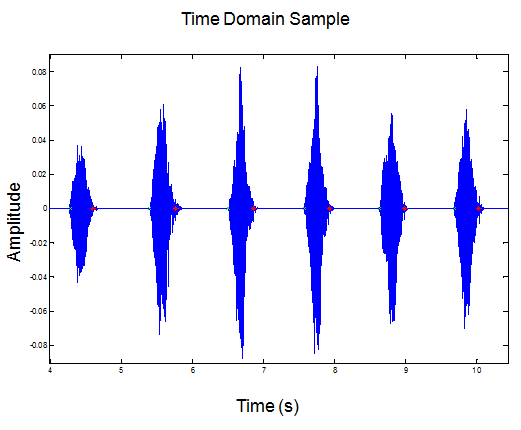 2.This shows a normalized spectrogram of the number "1". Formants are visible but not clear.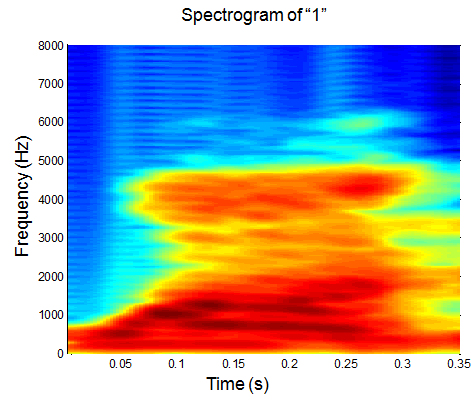 3. Enhanced by a non-linear filter to emphasize the difference between peak values and background. Formants are much more distinct.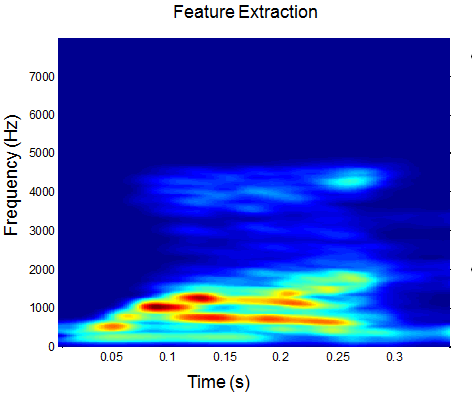 4. This shows the filtered spectrum in the Mel-scale, a logarithmic scale that models human hearing. Corner-frequency of 700 Hz used.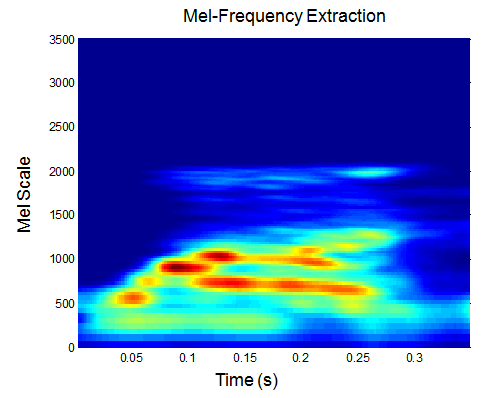 5. Weighted scatter plot with contours of the maximum likelihood GMM overlaid, showing the formants.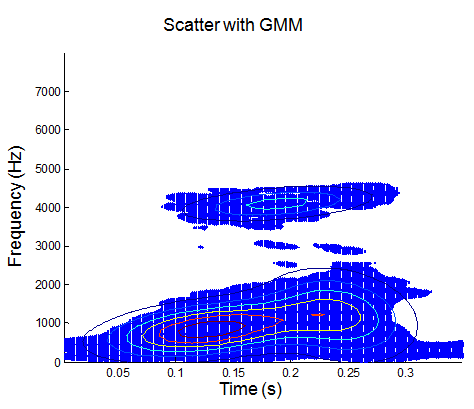 6. The GMM generated by the Mel-scale signal differs greatly from the linear-frequency version.