Microbes are adaptable: life in moderate and extreme environments
Some organisms have developed strategies that allow them to survive harsh conditions. Prokaryotes thrive in a vast array of environments: Some grow in conditions that would seem very normal to us, whereas others are able to thrive and grow under conditions that would kill a plant or animal. Almost all prokaryotes have a cell wall, a protective structure that allows them to survive in both hyper- and hypo-osmotic conditions. Some soil bacteria are able to form endospores that resist heat and drought, thereby allowing the organism to survive until favorable conditions recur. These adaptations, along with others, allow bacteria to be the most abundant life form in all terrestrial and aquatic ecosystems.
Other bacteria and archaea are adapted to grow under extreme conditions and are called extremophiles , meaning "lovers of extremes." Extremophiles have been found in all kinds of environments: the depth of the oceans, hot springs, the Artic and the Antarctic, in very dry places, deep inside Earth, in harsh chemical environments, and in high radiation environments ( [link] ), just to mention a few. These organisms give us a better understanding of prokaryotic diversity and open up the possibility of finding new prokaryotic species that may lead to the discovery of new therapeutic drugs or have industrial applications. Because they have specialized adaptations that allow them to live in extreme conditions, many extremophiles cannot survive in moderate environments. There are many different groups of extremophiles: They are identified based on the conditions in which they grow best, and several habitats are extreme in multiple ways. For example, a soda lake is both salty and alkaline, so organisms that live in a soda lake must be both alkaliphiles and halophiles ( [link] ). Other extremophiles, like radioresistant organisms, do not prefer an extreme environment (in this case, one with high levels of radiation), but have adapted to survive in it ( [link] ).
Extremophiles and Their Preferred Conditions
Extremophile Type
Conditions for Optimal Growth
Acidophiles
pH 3 or below
Alkaliphiles
pH 9 or above
Thermophiles
Temperature 60–80 °C (140–176 °F)
Hyperthermophiles
Temperature 80–122 °C (176–250 °F)
Psychrophiles
Temperature of -15 °C (5 °F) or lower
Halophiles
Salt concentration of at least 0.2 M
Osmophiles
High sugar concentration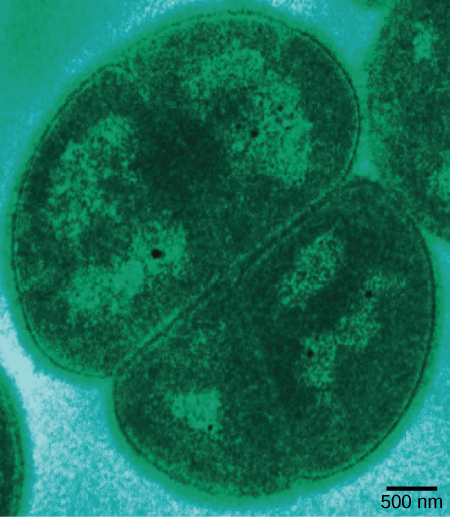 Antibiotics: are we facing a crisis?
The word antibiotic comes from the Greek anti meaning "against" and bios meaning "life." An antibiotic is a chemical, produced either by microbes or synthetically, that is hostile to the growth of other organisms. Today's news and media often address concerns about an antibiotic crisis. Are the antibiotics that easily treated bacterial infections in the past becoming obsolete? Are there new "superbugs"—bacteria that have evolved to become more resistant to our arsenal of antibiotics? Is this the beginning of the end of antibiotics? All these questions challenge the healthcare community.