Minutes from the last year of the New York Etching Club.
1893 events
The New York Etching Club held its annual exhibition in February at the National Academy of Design. The club published an exhibition catalogue in the new format, including five original etchings by Henry Farrer, John H. Twachtman, James Craig Nicoll, Joseph Lauber, and Charles F.W Mielatz. There were also photogravures of the artists who made the etchings, and an essay, "Etching Technically Considered," by James D. Smillie.
At The World's Columbian Exposition in 1893, where 350 etchings were exhibited, there was no separate section set aside for the New York Etching Club. Nevertheless, prints were exhibited by several active members, including Robert F. Bloodgood, Carlton T. Chapman, Samuel Colman, Frederick Dielman, R. Swain Gifford, Joseph Lauber, Charles F. W. Mielatz, Mary Nimmo Moran, Robertson K. Mygatt, James Craig Nicoll, Charles A. Platt, Alexander Schilling, Kruseman van Elten, and J. Alden Weir. Past members James S. King, J.A.S. Monks, Stephen Parrish, William Sartain, and Charles A. Vanderhoof also contributed.
Henry Russell Wray wrote A Review of Etching in The United States (Philadelphia: R.C. Penfield).
The Boston Museum of Fine Art's Print Department organized the Exhibition of American Etchings and Engravings, which remained open from June through October.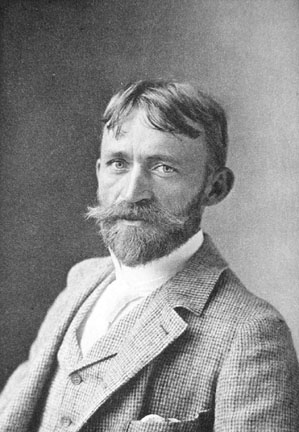 Feb 17 1893.
The regular meeting of the New York Etching Club was held at the Studio of Chas F. W. Mielatz, 135 East 15th St.
Messrs H. Farrer, T. W. Wood, Alex Schilling, Joseph Lauber, C. T. Chapman and Chas F. W. Mielatz – were present.
This did not make a quorum but such business as it was thought necessary, was attended to subject to further action of the Club.
Several letter from Mr James D. Smillie in regard to a Collection of American to be presented to the British Museum were read and
The Secretary was directed to issue a circular in regard to the matter
Mr Robert Koehler of the Vandyke Studios 8th Ave&58th St N.Y.City –was proposed for membership by Joseph Lauber, seconded
Chas FW Mielatz and, Mr Robertson K. Mygatt was proposed for membership by Chas FW Mielatz seconded by Mr Alexander Schilling
Mr Mygatts address is 1425 B.W. New York City –
There being no further business it was moved to adjourn.
Heavy Snow Storm.
Approved
April 14, 1893
The Annual meeting of the New York Etching Club was called for this date –
Messrs Henry Farrer, Thos W. Wood, Alexander Schilling, Joseph Lauber, R Swain Gifford and Chas FW Mielatz were present—