Since the implementation of the No Child Left Behind Act in 2002, much attention has focused on urban schools, where a great number of students are living in poverty and where the highest number of failing schools exists. In spite of a decade of efforts, a significant achievement gap between urban students and other students remains. In addition, urban districts are often more likely to face less resources, more leadership turnover, and difficulty in attracting and keeping highly qualified teachers than non-urban school districts. In spite of such obstacles, examples of urban schools having consistently high levels of student achievement continue to occur. Research suggests the leadership abilities of the principal can have a significant impact on the success of such schools in improving student achievement. This study examined the leadership abilities of principals in three high achieving, high poverty schools located within the same urban school district, as perceived by the principals themselves and their staffs. Using the conceptual framework of Kouzes and Posner (2001, 2003, 2007), this mixed-method study used surveys and interviews/focus groups to examine the leadership abilities of the principals. Results indicated that both the principals and their teachers perceived the visionary leadership of the principal as having the most impact on the culture of successful teaching and learning in these schools. The implication for educational leadership is the need to develop professional development programs for aspiring and practicing urban school principals that focus explicitly on how school leaders can, develop and implement a shared vision of learning that leads to excellence in teaching and student achievement.
Education leadership review, volume 12, number 2 (october 2011)
NCPEA Education Leadership Review is a nationally refereed journal published two times a year, in Winter (April), and Fall (October) by the National Council of Professors ofEducational Administration. Editor: Kenneth Lane, Southeastern Louisiana University; Assistant Editor: Gerard Babo, Seton Hall University; Founding Editor: Theodore Creighton, Virginia Tech.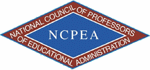 This manuscript has been peer-reviewed, accepted, and endorsed by the National Council of Professors of Educational Administration (NCPEA) as a significant contribution to the scholarship and practice of education administration. In addition to publication in the Connexions Content Commons, this module is published in the
Education Leadership Review,
Volume 12, Number 2 (October, 2011), ISSN 1532-0723. In addition, this mansucript is catalogued in the Education Resources Information Center (ERIC) database, providing educators, researchers, and the general public with access to education literature and resources. (NCPEA/U.S. Department of Education Contract No. ED-04-CO-0005)
Author
Peter R. Litchka, Loyola University Maryland
Introduction
In 2002, the No Child Left Behind Act (NCLB) was passed, ushering in an unprecedented era of accountability for public schools across America. The goal of NCLB was to have 100 percent of America's schoolchildren at or above proficiency in reading, mathematics and science by 2014, as measured by a series of formal assessments created by each of the states.