Nitrogen Oxides + Hydrocarbons + Heat + Sunlight = Tropospheric Ozone
So to reduce the amount of ozone air pollution that forms in the troposphere, we must find ways to reduce emissions of nitrogen oxides and hydrocarbons from sources like vehicles and industries.
Tropospheric ozone has very different effects than stratospheric ozone. Ozone in the stratosphere protects Earth from the Sun's ultraviolet rays (see Lesson Four). Even though only about 10% of Earth's ozone is in the troposphere, it is here that humans and animals can breathe it in as a harmful air pollutant. Tropospheric ozone can have the following health effects, even at concentrations of just 75 parts per billion (i.e. 75 ozone molecules per 1 billion air molecules):
Make people more sensitive to allergens
Aggravate asthma
Damage and inflame the lungs, making it harder to breathe
Irritate the respiratory system - coughing and irritation in the chest
Children and the elderly are especially sensitive to these health effects. Tropospheric ozone can also interfere with photosynthesis, stunting the growth of some types of plants.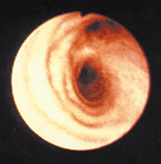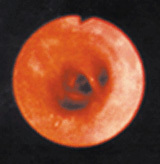 The Houston region has long struggled to meet federal air quality standards for ground-level (tropospheric) ozone. Large amounts of emissions from vehicles and industries (including numerous petrochemical facilities) and hot weather contribute to Houston's ozone pollution. Though cleaner cars and industries have greatly improved ozone levels in Houston, they continue to exceed federal limits. The U.S. EPA recently lowered the ozone limit from 85 parts per billion to 75 parts per billion, because scientists found that health impacts can occur even at these low levels. This lower limit will make it even more challenging for Houston to reduce emissions sufficiently to attain the ozone standard.
In addition to tropospheric ozone, there are many other types of air pollutants that can cause harm to living things or the environment. Some air pollutants are gases that are virtually invisible. Most occur in very small concentrations (typically less than 1 molecule per million air molecules), but they can still have major impacts on our health and the environment. In Lesson 6, we will see how some of these gases can warm the planet.
Other air pollutants are particles : microscopic liquids or solids like dust or soot suspended in the air. When the air looks "hazy" like in the picture below, it is mostly due to particles scattering and absorbing light. Scientists have learned that high levels of particles in the air can cause cardiovascular and respiratory disease.