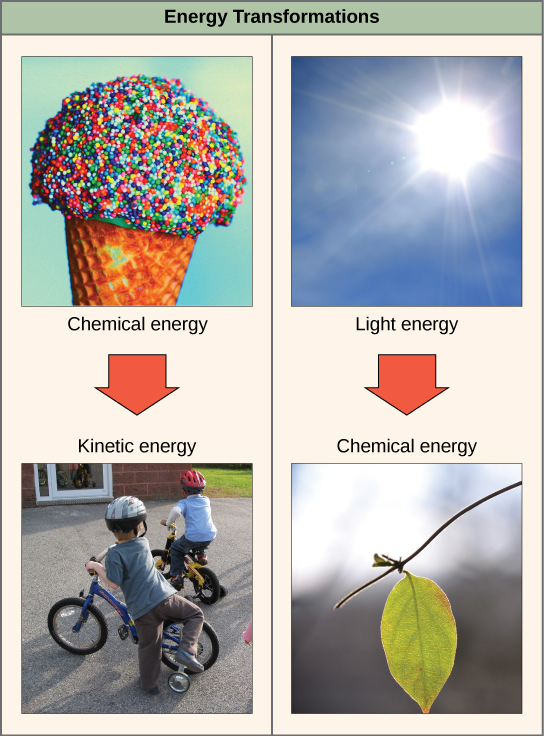 A living cell's primary tasks of obtaining, transforming, and using energy to do work may seem simple. However, the second law of thermodynamics explains why these tasks are harder than they appear. All energy transfers and transformations are never completely efficient. In every energy transfer, some amount of energy is lost in a form that is unusable. In most cases, this form is heat energy. Thermodynamically, heat energy is defined as the energy transferred from one system to another that is not work. For example, when a light bulb is turned on, some of the energy being converted from electrical energy into light energy is lost as heat energy. Likewise, some energy is lost as heat energy during cellular metabolic reactions.
Potential and kinetic energy
When an object is in motion, there is energy associated with that object. Think of a wrecking ball. Even a slow-moving wrecking ball can do a great deal of damage to other objects. Energy associated with objects in motion is called kinetic energy ( [link] ). A speeding bullet, a walking person, and the rapid movement of molecules in the air (which produces heat) all have kinetic energy.
Now what if that same motionless wrecking ball is lifted two stories above ground with a crane? If the suspended wrecking ball is unmoving, is there energy associated with it? The answer is yes. The energy that was required to lift the wrecking ball did not disappear, but is now stored in the wrecking ball by virtue of its position and the force of gravity acting on it. This type of energy is called potential energy ( [link] ). If the ball were to fall, the potential energy would be transformed into kinetic energy until all of the potential energy was exhausted when the ball rested on the ground.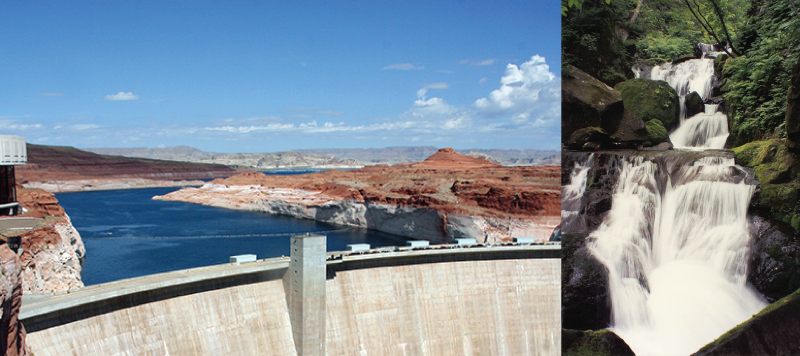 Potential energy is not only associated with the location of matter, but also with the structure of matter. Even a spring on the ground has potential energy if it is compressed; so does a rubber band that is pulled taut. On a molecular level, the bonds that hold the atoms of molecules together exist in a particular structure that has potential energy. Remember that anabolic cellular pathways require energy to synthesize complex molecules from simpler ones and catabolic pathways release energy when complex molecules are broken down. The fact that energy can be released by the breakdown of certain chemical bonds implies that those bonds have potential energy. In fact, there is potential energy stored within the bonds of all the food molecules we eat, which is eventually harnessed for use. This is because these bonds can release energy when broken. The type of potential energy that exists within chemical bonds, and is released when those bonds are broken, is called chemical energy. Chemical energy is responsible for providing living cells with energy from food. The release of energy occurs when the molecular bonds within food molecules are broken.