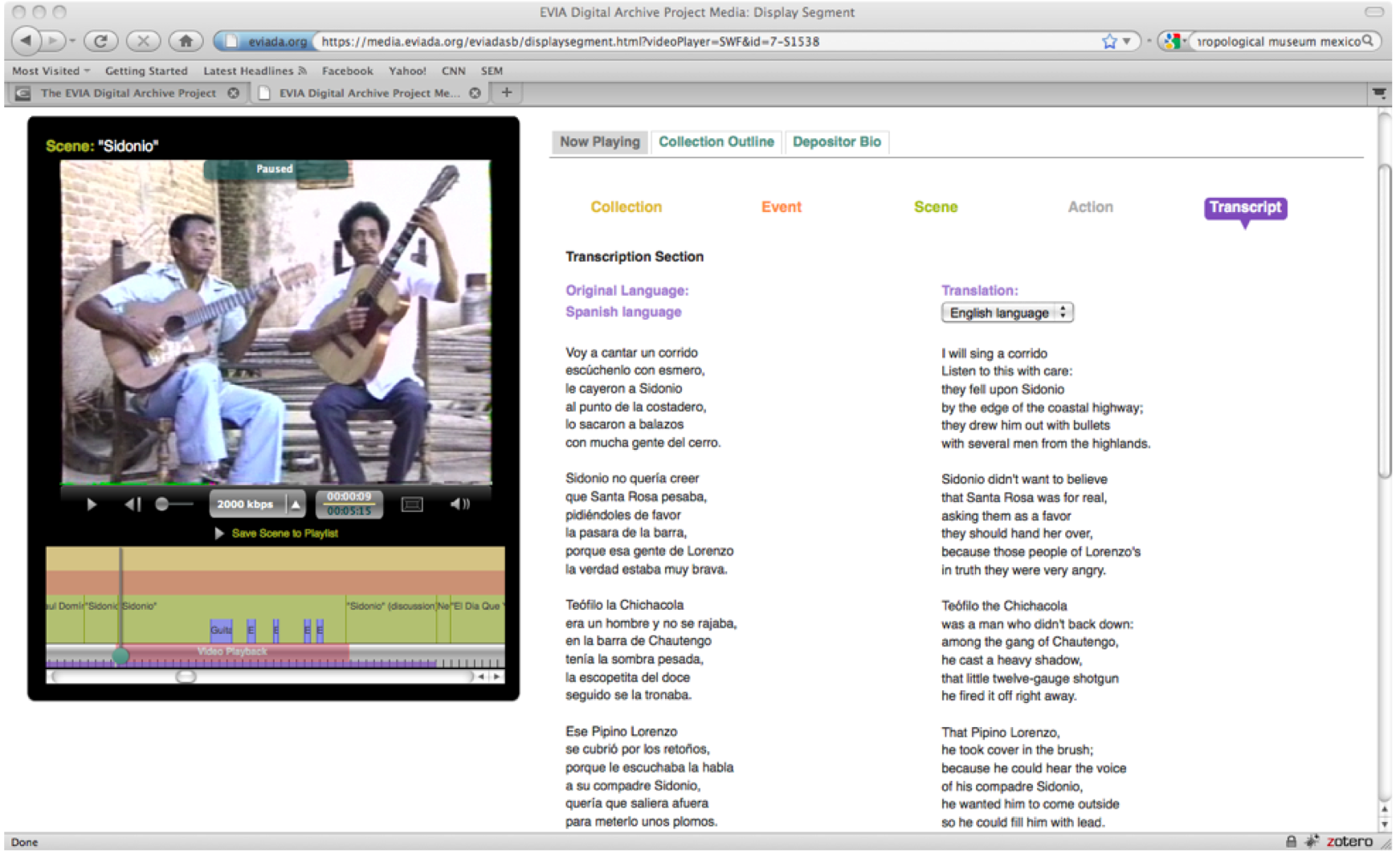 Because we have been peer-reviewing collections, we have worked with scholars to support the inclusion of their projects in their tenure and promotion dossiers. We have written letters in support of published collections or those nearly completed but not yet published online, and we have created DVD versions of projects for tenure committees to review. To date we have provided this service for five of our depositors, all of whom were successful in their application for tenure. We do not have data about how these projects figured in their evaluation, but we believe strongly that we must do our part to ensure that the significant amount of work that goes into a project of this kind is given as much weight as possible in professional evaluations.
Software development
The development of software tools has been a significant part of the efforts of the EVIA Digital Archive Project. Three full-time developers have worked since 2003 to build tools tailored to the Project's requirements. We have been very careful to avoid proprietary solutions or commercial software without a long-standing track record. As a result, we have developed several of our own tools to serve scholars and to support the various workflows of the Project. The bulk of our efforts have focused on the Annotator's Workbench and the Online Search and Browse Tool, but many other smaller applications have been created to address various parts of the production workflow. These include a tool for controlled vocabulary maintenance and a tool for technical metadata collection.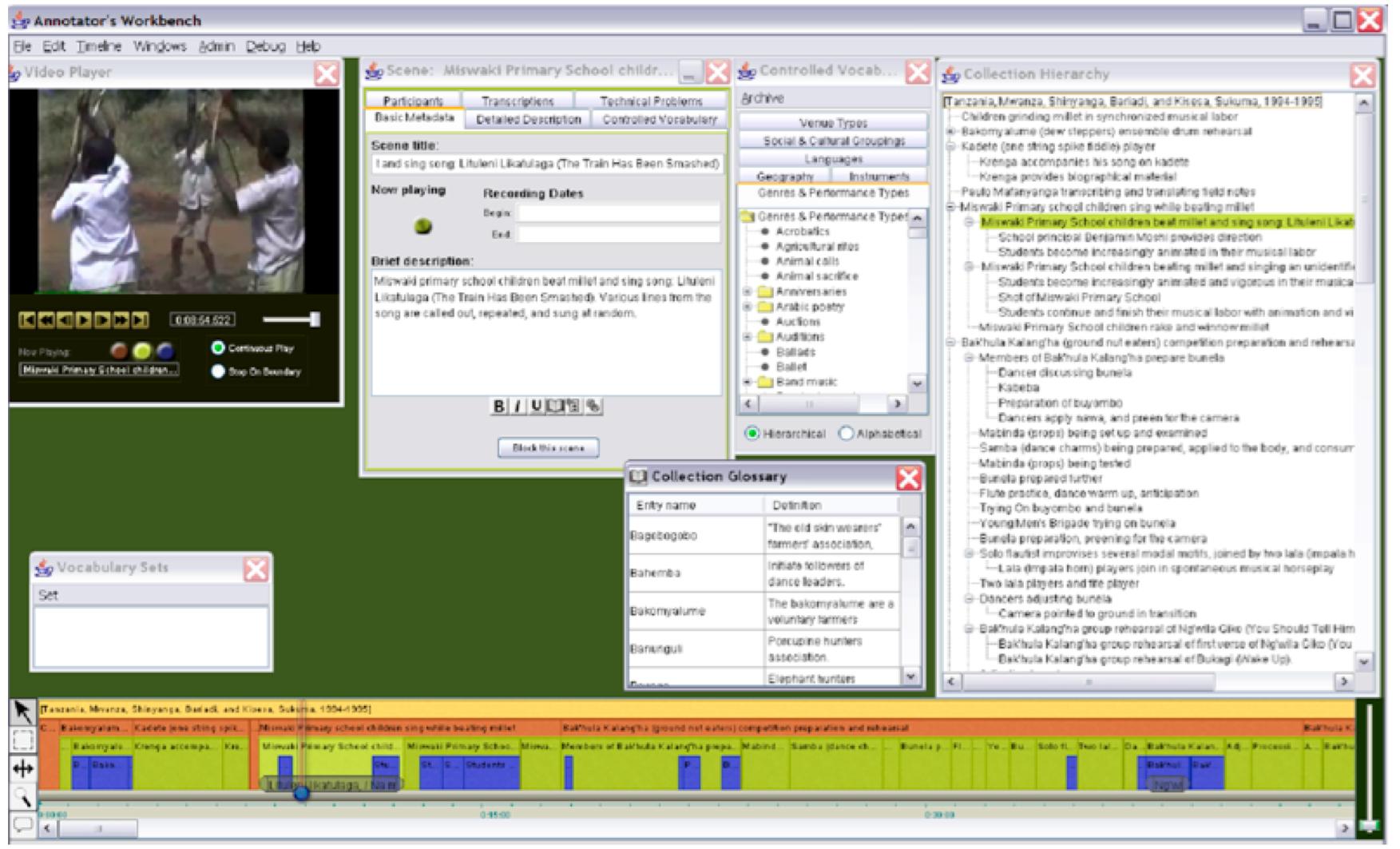 EVIA Project developers have worked closely with depositing scholars in the creation of software tools that meet scholarly needs. The applications were designed with a broad disciplinary base in mind so that they may be readily adapted to other disciplines. The developers also have worked closely with the Digital Library Program at Indiana University to build a platform that is compatible both with larger university efforts in time-based media and with library standards for metadata and object repositories. The project will release primary software to the open-source community at the end of our implementation phase funding.
Challenges and solutions
Overview
The challenges to sustaining humanities projects after their creation are significant and multivalent. We live in a volatile period in which wrapping humanities work in digital technology is popular with funding agencies and attractive to certain scholars and institutions. At the same time, the culture of publishing, tenure and promotion has not changed enough to fully integrate these endeavors into standard practices. Thus, increasing pressure by universities for scholars to acquire external funding and increasing incentives from grant agencies to combine humanities research and collections with digital technology are not matched by a significant change in the way scholars are assessed and rewarded. The changes are developing but they are not yet mature. It is also fair to say that the humanities landscape is littered with half-baked, half-completed, and dead-ended digital projects.