Bridge building
During the months between his nomination and Senate confirmation, the science press reported on its first impressions ofBromley. In a July interview, he informed a reporter for Science that he intended to make more vigorous use of science and technology as tools for international diplomacy. Among the issueshe expected to be asked to address at his forthcoming confirmation hearings, Bromley cited:
International competitiveness
The environment
The meaning of reduced East-West military tensions for defense R&D
Conflicts of interest
High technology
The "infamous" infrastructure.
By his own count, Bromley testified more than forty-two times before various congressional committees during his years inWashington. His first meetings brought about more cordial future relations between OSTP and the key members andcommittees on which OSTP and the federal government's principal science and technology agencies depended for support.
Bromley also discovered that attitudes toward the federal government among leaders of industry were at best neutral, and moreoften adversarial, so he organized meetings between leaders of key American companies and senior WhiteHouse staff members, including John Sununu, the president's chief of staff. (Unfortunately, these meetings generally resulted in demands for White Houseaction on industry's behalf rather than, as Sununu requested, the development of long-range, strategic plans that could help them adapt to future economicrealities.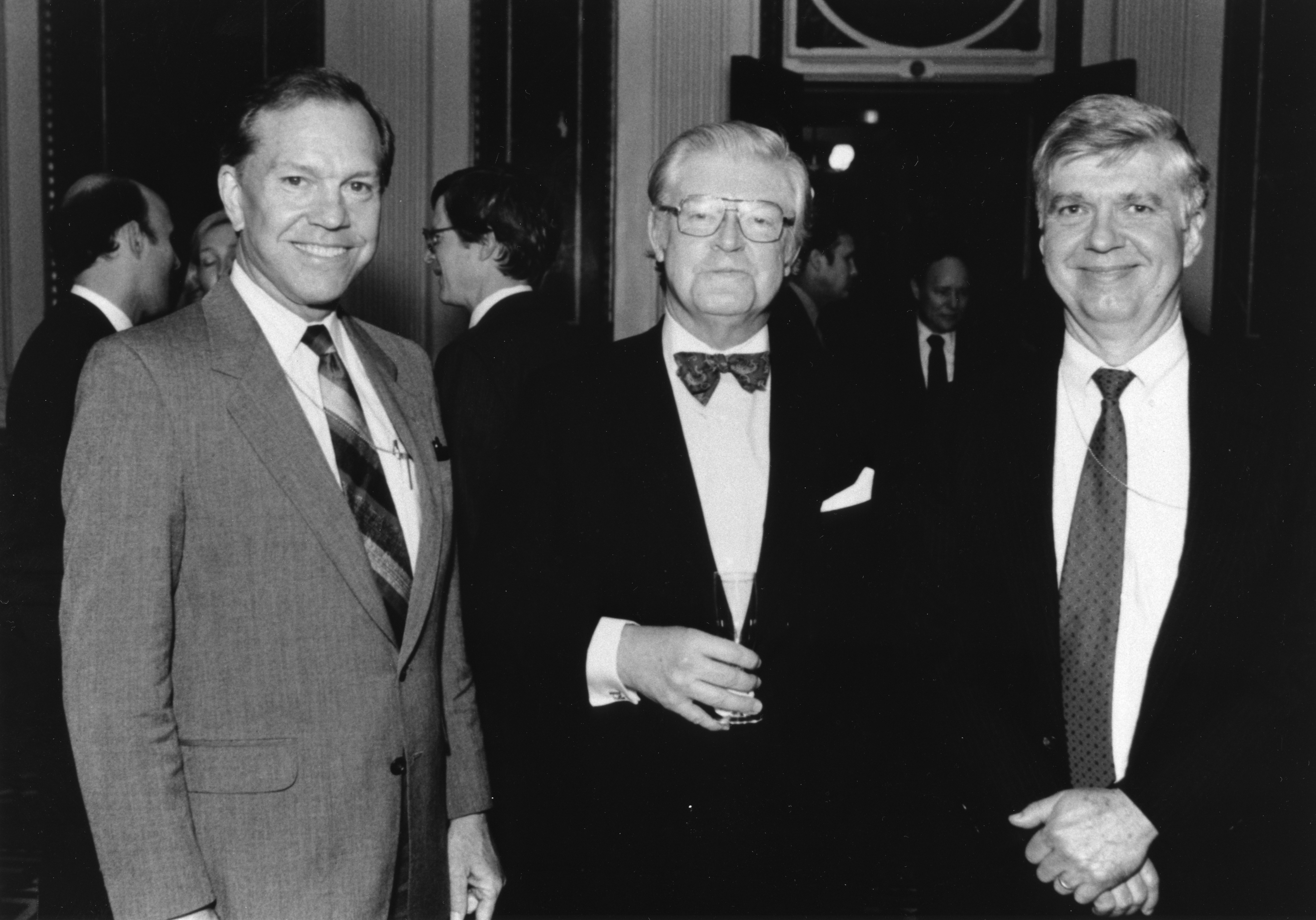 Bromley also rebuilt productive relations with the U.S. science and engineering communities. He arranged to have Bush addressthe annual NAS meeting; Bush was the first president to do so since Kennedy.
Probably the most effective of Bromley's bridge-building activities involved the high-level, inner White House staff. AsAssistant to the President for Science and Technology, he was the first presidential science advisor to participate in the president's early morningWhite House senior staff meetings, although he was not a cabinet member. He was thus in a favorable position to establish good working relations with senioradministration officials.
No doubt the most important of these officials was OMB Director Richard Darman. By establishing reasonable though never closeworking relations with the "prickly" Darman, Bromley got OSTP and OMB staff working together on the science and technology components of the president'sfiscal year 1991 budget submission.
In October 1989, only two months after his confirmation, a reporter for Science wrote about Bromley's determination to revitalize the presidential science advisorysystem, starting with OSTP. "The President has really bent over backwards to be supportive," Bromleystressed. Asked about his policy priorities, he put education at the top, noting that "in a great many cases, pre-college education hasbeen literally perpetrating a fraud on the younger generation." The global environment alsoranked high on Bromley's list of priorities, although he certainly could not have foreseen the grilling he would receive from Senator Gore on that topic twoweeks later.