Skeletal system
By the end of this section, you will be able to:
Describe the bones that form the pectoral girdle
List the functions of the pectoral girdle
The appendicular skeleton includes all of the limb bones, plus the bones that unite each limb with the axial skeleton ( [link] ). The bones that attach each upper limb to the axial skeleton form the pectoral girdle (shoulder girdle) . This consists of two bones, the scapula and clavicle ( [link] ). The clavicle (collarbone) is an S-shaped bone located on the anterior side of the shoulder. It is attached to the sternum of the thoracic cage, which is part of the axial skeleton. The lateral end of the clavicle articulates (joins) with the scapula just above the shoulder joint.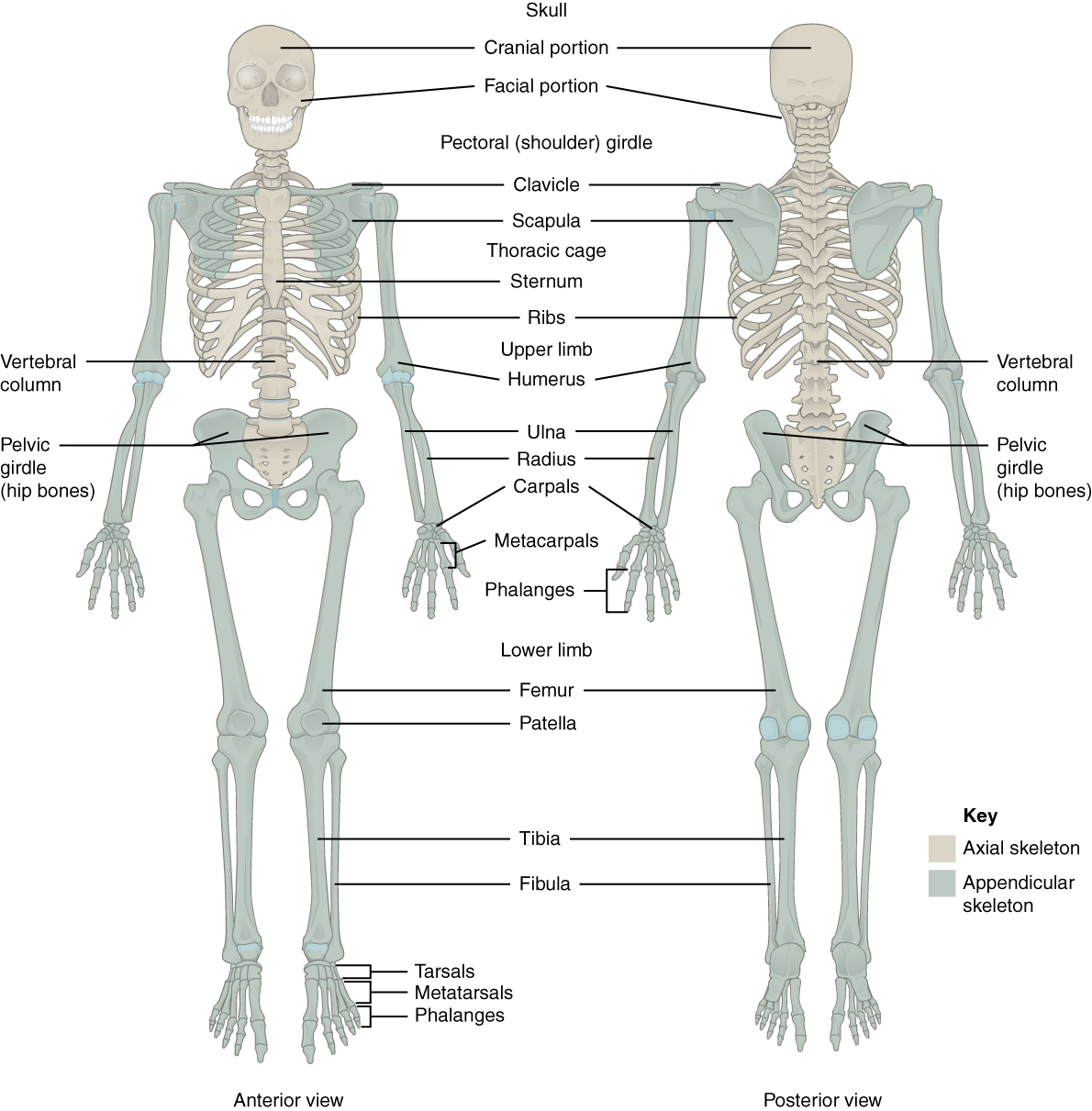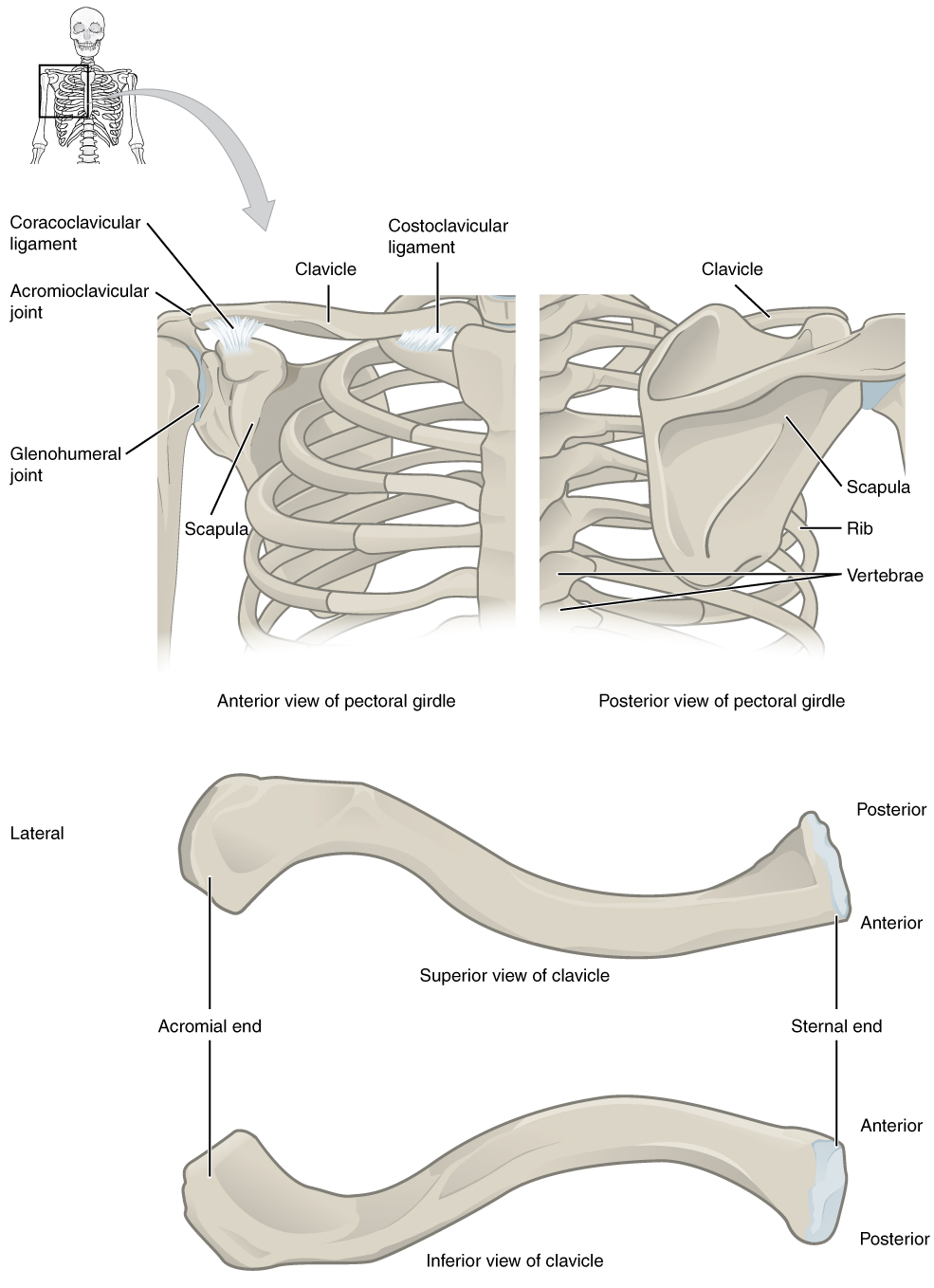 The right and left pectoral girdles are not joined to each other, allowing each to operate independently. In addition, the clavicle of each pectoral girdle is anchored to the axial skeleton by a single, highly mobile joint. This allows for the extensive mobility of the entire pectoral girdle, which in turn enhances movements of the shoulder and upper limb.
Questions & Answers
Receive real-time job alerts and never miss the right job again
Source:  OpenStax, Skeletal system. OpenStax CNX. Apr 17, 2015 Download for free at https://legacy.cnx.org/content/col11779/1.1
Google Play and the Google Play logo are trademarks of Google Inc.
Notification Switch
Would you like to follow the 'Skeletal system' conversation and receive update notifications?