Worksheet
You can print out a Worksheet to guide you through implmentation of the five steps.
Step one
Task
List keywords based on your course objectives or student learning outcomes.
Example
Health Course Textbook
For a typical Healthy Lifestyles or Health Education course, expected outcomes are that students will be able to:
Appraise and assess public attitudes and behavior regarding health and disease .
Recognize, examine and formulate the importance of immunizations .
Recognize and assess public bias towards aging, diabetes, epilepsy, STDs , etc.
Differentiate the major classifications of communicable and non-communicable diseases.
Examine and discuss the role of epidemiology in public health .
Assess and analyze nutritional behavior.
Identify the major means of transmission for communicable diseases.
Identify and examine immunizations in relationship to immunity .
Examine the three levels of health promotion / disease prevention .
Identify, compare, and discuss normal versus abnormal patterns of behavior.
Identify and compare the major classifications of drugs .
Examine and appraise patterns of drug abuse .
Compare cultural health behaviors and suggest associated consequences.
Keywords identified for a Healthy Lifestyles course are:
communicable and non-communicable diseases
immunizations
aging, diabetes, epilepsy, STDs
epidemiology
public health
nutrition
immunity
health promotion
drug abuse
cultural health behaviors
Step two
Task
Search for open content using the keywords you have identified. Several resources are available on the Internet that provide teachers with tools to identify and select open content for use in instruction.
Some of these are:
Also, see Discipline-Specific Content Sources , OER Public Domain Textbook Sources , and textbooks listed at OER Commons .
Example
In order to locate open content for a health course, use search engines available on trusted U.S. Government sources of health information such as: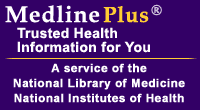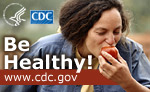 Step three
Task
Select or create appropriate open content for your course based on the objectives and keywords.
As you search for OER using these tools and repositories, consider what criteria you will use to select appropriate OER for your own use.
Make your selection based on criteria such as:
Quality of content, literary merit and format
Accuracy
Timeliness
Favorable reviews
Permanence/lasting value
Authority of author
Scope and depth
Physical quality
Formats available: print, CD-ROM, online, etc.
Reading level and writing style
Accessibility
Language(s)
Copyright restrictions on modification and reuse
Cultural relevance

Cultural factors include race, ethnicity, language, nationality, religion, age, gender, sexual orientation, income level, and occupation. Ensure that information is relevant to the intended students' social and cultural contexts.