Ear recognition
System schematics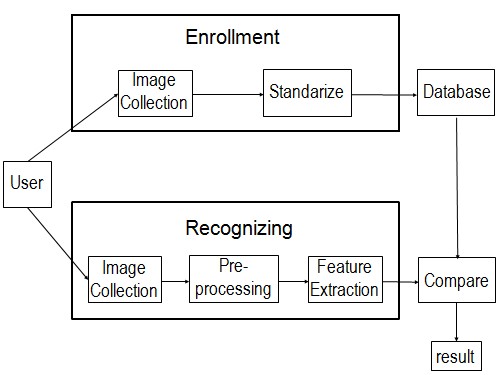 Enrollment Process: Each sample takes several photographs of the same ear.Standarize the size of the photos, change them to grayscale, and get the mean image. Store the image to our database.Recognizing Process: Collect imagePre-processing Standarize the size of the input photo.Change it to grayscale. Feature extractionPCA processing. Compare with the image in our database.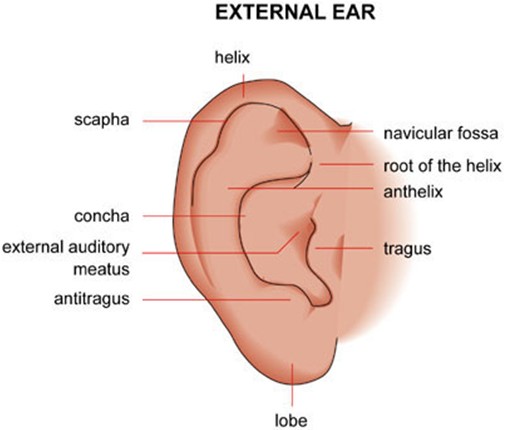 From the external anatomy figure above, we can see:
external ear has enough details and complexities to help us recognize a particular ear. Based on statistics and researches, ears are unique for each human individual..
Questions & Answers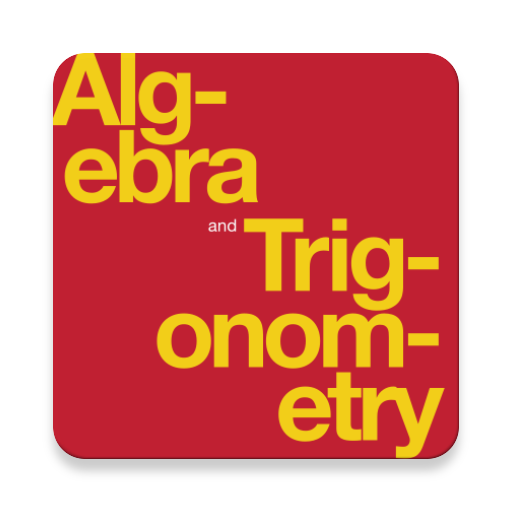 Complete Textbook by OpenStax
Multiple Choices Questions (MCQ)
Essay Questions Flash Cards
Key-Terms Flash Cards
Source:  OpenStax, Ear recognition. OpenStax CNX. Dec 18, 2013 Download for free at http://cnx.org/content/col11604/1.3
Google Play and the Google Play logo are trademarks of Google Inc.
Notification Switch
Would you like to follow the 'Ear recognition' conversation and receive update notifications?