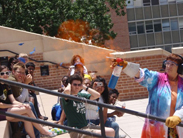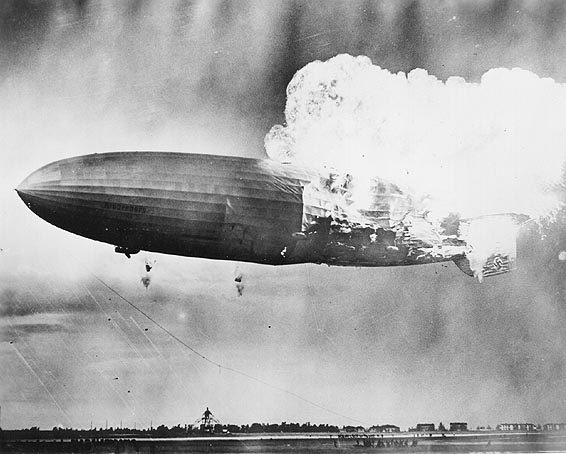 There is, however, something striking about the data just given for reaction of hydrogen and oxygen that should cause us to take a closer look the property of volume: the volumes of the gases are in simple integer ratios. This might look like a simple consequence of our choosing to react 1 liter of oxygen with 2 liters of hydrogen. But we can take any volumes we want, not just integer number of liters. We can react 1.42 liters of oxygen with 2.84 liters of hydrogen, and all of the hydrogen and oxygen will be consume to form 2.84 liters of water vapor. Notice that the ratio of volumes is oxygen:hydrogen:water vapor = 1:2:2, a simple integer ratio. If we try to react a different ratio, like 1.42 liters of oxygen with 3.00 liters of hydrogen, there will be leftover hydrogen when the reaction is complete. This is one way of observing the Law of Definite Proportions. We cannot choose to react arbitrary amounts of hydrogen and oxygen, since they combine in a fixed ratio by mass.
We thus observe that the volumes of hydrogen and oxygen that react, as well as the volume of water vapor product, are in a simple integer ratio. The only requirement for this to be true is that all of the gas volumes are measured with the same temperature and pressure. This result is quite general when we observe chemical reactions involving gases. The volume of hydrogen that will react with 1.0 L (liters) of nitrogen is 3.0 L, and the product of the reaction ammonia gas has volume 2.0 L. The ratio of volumes is a simple set of integers. Hydrogen chloride gas is formed from reacting hydrogen gas with chlorine gas, and again, 1.0 L of chlorine will only react with 1.0 L of hydrogen gas, with no hydrogen or chlorine left over and with 2.0 L of hydrogen chloride gas produced.
Many, many such observations can be made leading us to a general law of nature called the Law of Combining Volumes:
Law of Combining Volumes : When gases combine during a chemical reaction at fixed temperature and pressure, the volumes of the reacting gases and products are in simple integer ratios.
Avogadro's law – counting particles
The integer ratios in the Law of Combining Volumes are very striking. There are few quantities in nature which are measured in integers, so it is always surprising and revealing to discover integers in measurements. Integers are generally measured only when we are counting particles or taking ratios of particles. Observing volumes in simple integer ratios should be very revealing.
Looking back at the data for hydrogen and oxygen, we see that the volumes are in a simple 2:1 ratio. One of our major conclusions expressed in the Atomic Molecular Theory is that atoms and molecules react in simple integer ratios. A possible explanation of the integer volume ratios is that these are the same integer ratios as the particles react in. In the hydrogen-oxygen case, this means that the ratio of hydrogen atoms to oxygen atoms reacting is 2:1, since the volume ratio is 2:1.