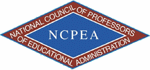 This manuscript has been peer-reviewed, accepted, and sanctioned by the National Council of Professors of Educational Administration (NCPEA) as a significant contribution to the scholarship and practice of education administration. In addition to publication in the Connexions Content Commons, this is published in the
International Journal of Educational Leadership Preparation,
Volume 4, Number 1 (January - March 2009) at
(External Link)
, formatted and edited by Theodore Creighton, Virginia Tech.
Change leadership competencies
This section summarizes selected research on key competencies for leading change in organizations. The section concludes with an analysis of the reported research that identifies patterns within the data.
Duffy and Reigeluth (2008) identified ten change leadership competencies for the FutureMinds: Transforming American School Systems initiative that they co-direct. They believe that leaders who want to facilitate systemic transformational change must:
Have strong interpersonal and group facilitation skills
Have a positive mindset about empowering and enabling others to participate effectively in a transformation journey
Have experience in preK-12 education
Have an understanding of the dynamics of complex systemic change and how to create and sustain this kind of change
Have a personal presence and track record that commands respect
Have a likeable personality
Be organized
Be flexible and open-minded about how change occurs with ability to tolerate the messiness of the change process
Have a positive, can-do attitude
Be creative thinkers
Duffy and Reigeluth assumed that very few current leaders in America's school systems have all the requisite technical knowledge and skills they need to guide a school district's transformation journey (characteristic #4, above). But they do believe that there are many current education leaders who have all of the other idiosyncratic characteristics and dispositions listed above (e.g., characteristics 5 through 10). Knowledge and skills can be taught, but the other dispositions probably cannot be taught because they are functions of a person's personality, personal style, and who they are as people. However, I believe that these non-trainable dispositions can be enhanced and refined through professional development opportunities.
Conner (1998) identified six distinct leadership styles related to change: Anti-Change, Rational, Panacea, Bolt-On, Integrated, and Continuous. Each leadership style "represents a unique set of perceptions, attitudes, and behaviors regarding how organizational disruption should be addressed" (Conner, 1998, p. 148). Stopper (1999, pp. 1-6) characterized each of Conner's leadership styles in this way:
The anti-change leader . A leader embracing this style seeks to avoid as much change as possible. "The Anti-Change leader operates from an underlying assumption that organizational life should be a mostly calm experience; therefore, significant modifications of any kind are undesirable. Their message is, '"Stay the course. Keep adjustments small. No need to change in any major way.'" (p. 3)