The educational administration curriculum is being recast to emphasize academic as well as applied knowledge. Training for the applied nature of educational administration has been a challenge for most graduate programs as they emphasized the academic and theoretical approach to the leadership and administration of schools. The applied nature of educational administration has defined the field since its inception and the teaching of performance behaviors has become an integral component of the educational administration curriculum. The educational administration curriculum will, in the future, reflect this aspect of teaching and learning.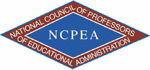 This Collection has been peer-reviewed, accepted, and sanctioned by the National Council of Professors of Educational Administration (NCPEA) as a significant contribution to the scholarship and practice of education administration. In addition to publication in the Connexions Content Commons, this Collection is published in the
International Journal of Educational Leadership Preparation,
Volume 4, Number 4 (October – December 2009). Formatted and edited in Connexions by Theodore Creighton, Virginia Tech.
Introduction
The field of educational leadership is going through a historical shift in the way school leaders are trained. There is recognition that complex educational organizations require a deep understanding and depth of knowledge about how to improve learning for leadership. Expecting prospective leaders to provide evidence of what they know through performance activities plays to the strength of programs in educational administration. In fact, the field itself is grounded in the applied nature of being a practicing educator and school leader. In comparing the curriculum of educational administration from the last decade of the twentieth century to the first decade of the twenty-first the significant difference is in the return to the applied nature of the field reflected in performance activities required of students in their pre-service university training.
During the first decade of the 21 st century programs in educational administration were professionally oriented (some would argue directed) and engaged in curricular reform through a process of accreditation that thrust a set of standards into the development of courses and content within the traditional educational administration curriculum. The Educational Leadership Constituent Council (ELCC, 2002) standards (originally developed by the Interstate School Leaders Licensure Consortium and introduced 1996) have been used to focus programs in educational administration around expectations and outcomes that was a consensus of best practice and knowledge about preparing pre-service school leaders.
These standards were generally accepted as representing the broad themes of behavior, knowledge, and skill that were essential to leading and managing schools and other educational institutions. Debate raged about whether the standards were relevant and represented what the research and the literature in the field said about what educational leaders really needed to know and do (see for example, Hoyle, 2005; Murphy, 2005). Yet, regardless of one's position in this debate, most states adopted these standards to frame both the curriculum of university-based preparation programs in educational leadership and requirements for certification/licensure as a school leader.