What is nanotechnology?
There exists the popular misconception that nanotechnology is a discreet industry or sector. Rather nanotechnology is a set of tools and processes for manipulating matter that can be applied to virtually any manufactured good. Nanotechnology is an emerging and promising field of research, loosely defined as the study of functional structures with dimensions in the 1-1000 nanometer range ( [link] ). During the last decade, however, developments in the areas of surface microscopy, silicon fabrication, biochemistry, physical chemistry, and computational engineering have converged to provide remarkable capabilities for understanding, fabricating and manipulating structures at the atomic level (Adams, 2007).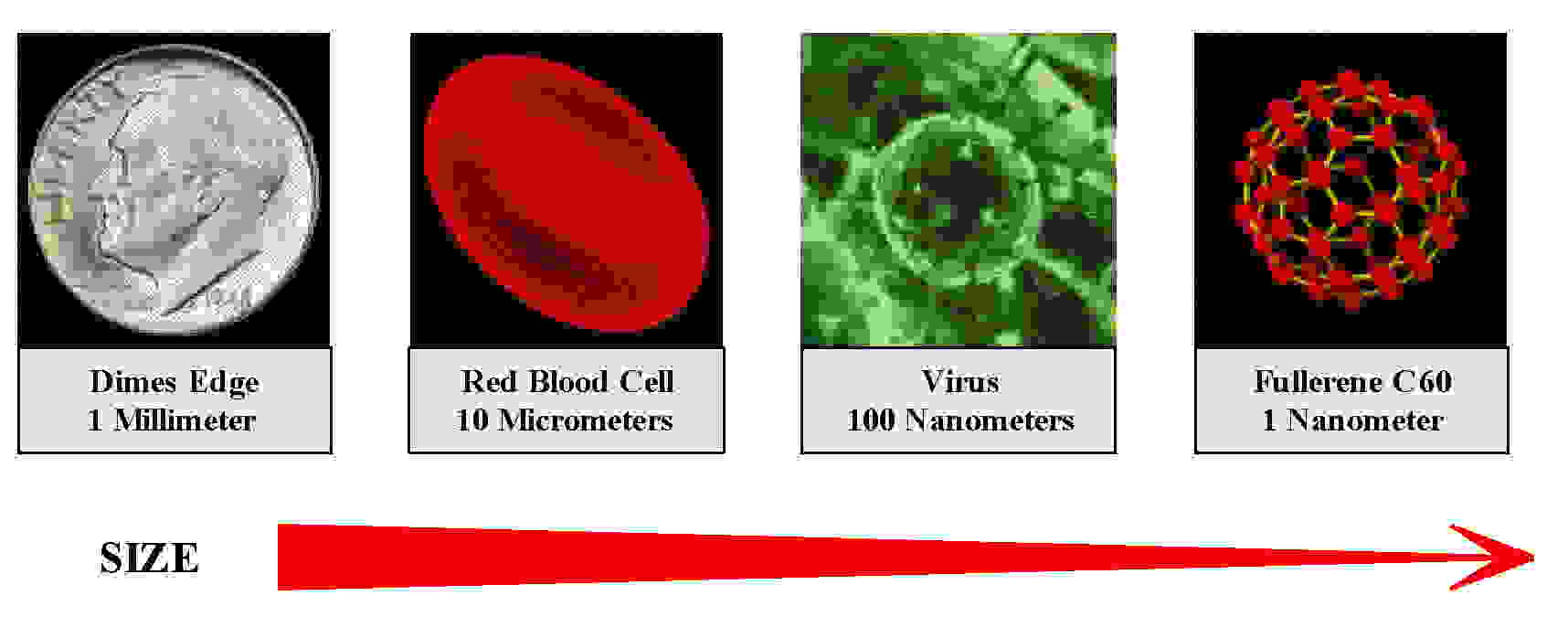 Sizing up nanotechnology
Research in nanoscience has gained momentum, due to the intellectual attraction and the potential societal impact and with the forecasted global market impact across several sectors it lends nanotechnology to be a dominant and enabling technology in the 21st century. Nanotechnology is not an industry or a sector rather a set of tools and processes for manipulating matter that can be applied to virtually any manufactured good.
Nanotechnology as an emerging and disruptive force has already faced the initial challenges of public acceptance globally. Notable commentators such as HRH Prince of Wales famously commented on a potential of "Green Goo" while numerous academics examine the toxicology of the technology to guard against the next "asbestos" ( [link] ). Despite this often high-profile cautiousness, the technology has already found its way into the mainstream through products such as antimicrobial refrigerators.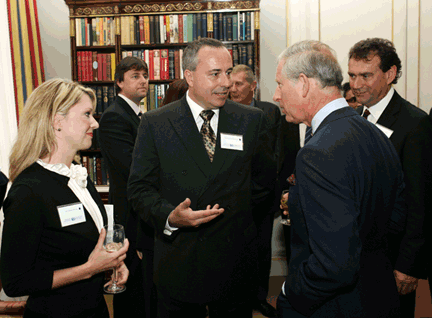 Emergence of "nano" as a commercial opportunity
The commercial interest in nanotechnology can be tracked back over significant period. For example, the first trademarks incorporating "nano" was registered in 1965 though this has grown rapidly over recent years. (Lux Research, 2006) Nanotechnology is a disruptive technology crossing many industrial sectors and at the middle of the last decade had already become incorporated in over $50 billion worth of products sold worldwide. The growth of scale has been matched by the growth of scope, with products ranging from nano-formulated drugs through to high performance nanophosphate batteries. A key breakthrough was the discovery of fullerene by Harry Kroto (University of Sussex, United Kingdom), Bob Curl and Richard Smalley (Rice University, Texas), which has become a major enabler in numerous technologies for sectors across the board. The discovery of fullerene helped put the then-emerging field of nanotechnology, which involves making products from designer molecules, into the limelight. Besides the 1996 Nobel Prize in Chemistry, Smalley was awarded the Irving Langmuir Prize, the Franklin Medal, and the Ernest O. Lawrence Memorial Award (Kanellos 2005).