Natural chemical food preservatives
The discovery of natural antimicrobial substances produced by other microbes has added to the arsenal of preservatives used in food. Nisin is an antimicrobial peptide produced by the bacterium Lactococcus lactis and is particularly effective against gram-positive organisms. Nisin works by disrupting cell wall production, leaving cells more prone to lysis. It is used to preserve cheeses, meats, and beverages.
Natamycin is an antifungal macrolide antibiotic produced by the bacterium Streptomyces natalensis . It was approved by the FDA in 1982 and is used to prevent fungal growth in various types of dairy products, including cottage cheese, sliced cheese, and shredded cheese. Natamycin is also used for meat preservation in countries outside the United States.
What are the advantages and drawbacks of using sulfites and nitrites as food preservatives?
Key concepts and summary
Heavy metals , including mercury, silver, copper, and zinc, have long been used for disinfection and preservation, although some have toxicity and environmental risks associated with them.
Halogens , including chlorine, fluorine, and iodine, are also commonly used for disinfection. Chlorine compounds, including sodium hypochlorite , chloramines , and chlorine dioxide , are commonly used for water disinfection. Iodine, in both tincture and iodophor forms, is an effective antiseptic.
Alcohols , including ethyl alcohol and isopropyl alcohol, are commonly used antiseptics that act by denaturing proteins and disrupting membranes.
Phenolics are stable, long-acting disinfectants that denature proteins and disrupt membranes. They are commonly found in household cleaners, mouthwashes, and hospital disinfectants, and are also used to preserve harvested crops.
The phenolic compound triclosan , found in antibacterial soaps, plastics, and textiles is technically an antibiotic because of its specific mode of action of inhibiting bacterial fatty-acid synthesis..
Surfactants , including soaps and detergents, lower the surface tension of water to create emulsions that mechanically carry away microbes. Soaps are long-chain fatty acids, whereas detergents are synthetic surfactants.
Quaternary ammonium compounds ( quats ) are cationic detergents that disrupt membranes. They are used in household cleaners, skin disinfectants, oral rinses, and mouthwashes.
Bisbiguanides disrupt cell membranes, causing cell contents to gel. Chlorhexidine and alexidine are commonly used for surgical scrubs, for handwashing in clinical settings, and in prescription oral rinses.
Alkylating agents effectively sterilize materials at low temperatures but are carcinogenic and may also irritate tissue. Glutaraldehyde and o-phthalaldehyde are used as hospital disinfectants but not as antiseptics. Formaldehyde is used for the storage of tissue specimens, as an embalming fluid, and in vaccine preparation to inactivate infectious agents. Ethylene oxide is a gas sterilant that can permeate heat-sensitive packaged materials, but it is also explosive and carcinogenic.
Peroxygens , including hydrogen peroxide , peracetic acid , benzoyl peroxide , and ozone gas, are strong oxidizing agents that produce free radicals in cells, damaging their macromolecules. They are environmentally safe and are highly effective disinfectants and antiseptics.
Pressurized carbon dioxide in the form of a supercritical fluid easily permeates packaged materials and cells, forming carbonic acid and lowering intracellular pH. Supercritical carbon dioxide is nonreactive, nontoxic, nonflammable, and effective at low temperatures for sterilization of medical devices, implants, and transplanted tissues.
Chemical preservatives are added to a variety of foods. Sorbic acid , benzoic acid , propionic acid , and their more soluble salts inhibit enzymes or reduce intracellular pH.
Sulfites are used in winemaking and food processing to prevent browning of foods.
Nitrites are used to preserve meats and maintain color, but cooking nitrite-preserved meats may produce carcinogenic nitrosamines.
Nisin and natamycin are naturally produced preservatives used in cheeses and meats. Nisin is effective against gram-positive bacteria and natamycin against fungi.
Fill in the blank
True/false
Short answer
Questions & Answers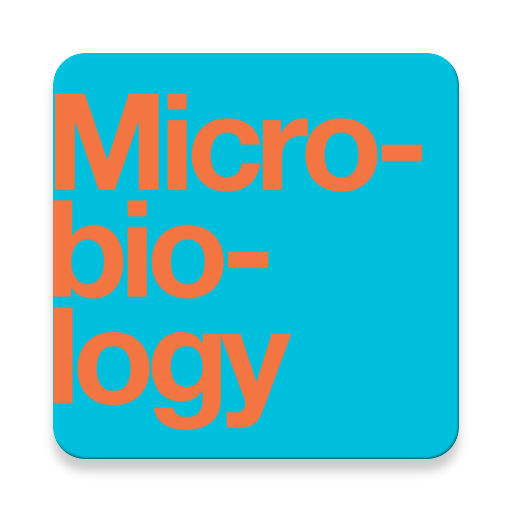 Complete Textbook by OpenStax
Multiple Choices Questions (MCQ)
Essay Questions Flash Cards
Key-Terms Flash Cards
Source:  OpenStax, Microbiology. OpenStax CNX. Nov 01, 2016 Download for free at http://cnx.org/content/col12087/1.4
Google Play and the Google Play logo are trademarks of Google Inc.
Notification Switch
Would you like to follow the 'Microbiology' conversation and receive update notifications?