Learning objectives
Identify and describe the components of blood
Explain the process by which the formed elements of blood are formed (hematopoiesis)
Describe the characteristics of formed elements found in peripheral blood, as well as their respective functions within the innate immune system
In the previous section, we discussed some of the chemical mediators found in plasma, the fluid portion of blood. The nonfluid portion of blood consists of various types of formed elements , so called because they are all formed from the same stem cells found in bone marrow. The three major categories of formed elements are: red blood cells (RBCs), also called erythrocyte s ; platelets , also called thrombocytes ; and white blood cells (WBCs), also called leukocytes .
Red blood cells are primarily responsible for carrying oxygen to tissues. Platelets are cellular fragments that participate in blood clot formation and tissue repair. Several different types of WBCs participate in various nonspecific mechanisms of innate and adaptive immunity. In this section, we will focus primarily on the innate mechanisms of various types of WBCs.
Hematopoiesis
All of the formed elements of blood are derived from pluripotent hematopoietic stem cells (HSCs) in the bone marrow. As the HSCs make copies of themselves in the bone marrow, individual cells receive different cues from the body that control how they develop and mature. As a result, the HSCs differentiate into different types of blood cells that, once mature, circulate in peripheral blood. This process of differentiation, called hematopoiesis , is shown in more detail in [link] .
In terms of sheer numbers, the vast majority of HSCs become erythrocytes. Much smaller numbers become leukocytes and platelets. Leukocytes can be further subdivided into granulocytes , which are characterized by numerous granules visible in the cytoplasm, and agranulocytes , which lack granules. [link] provides an overview of the various types of formed elements, including their relative numbers, primary function, and lifespans.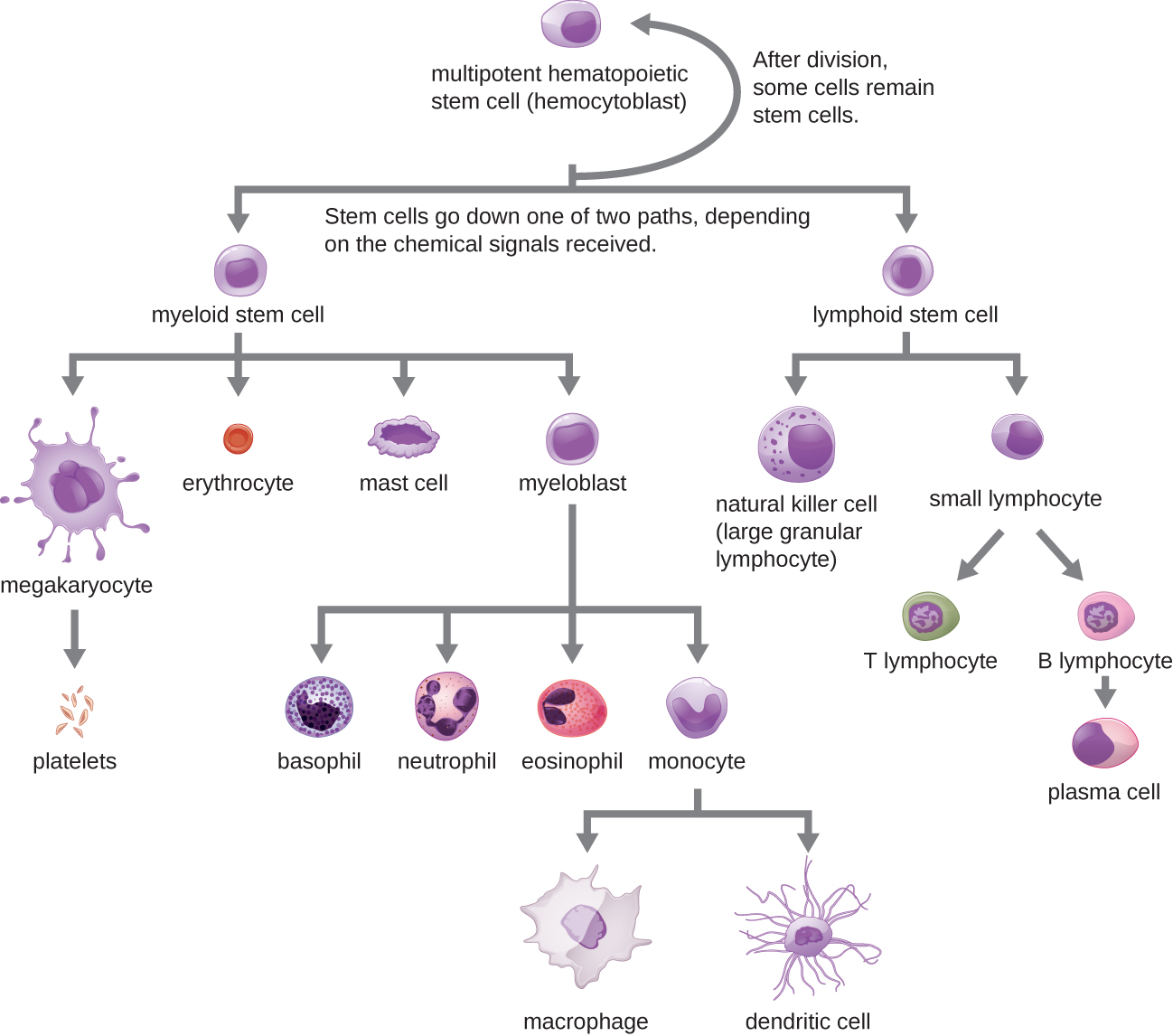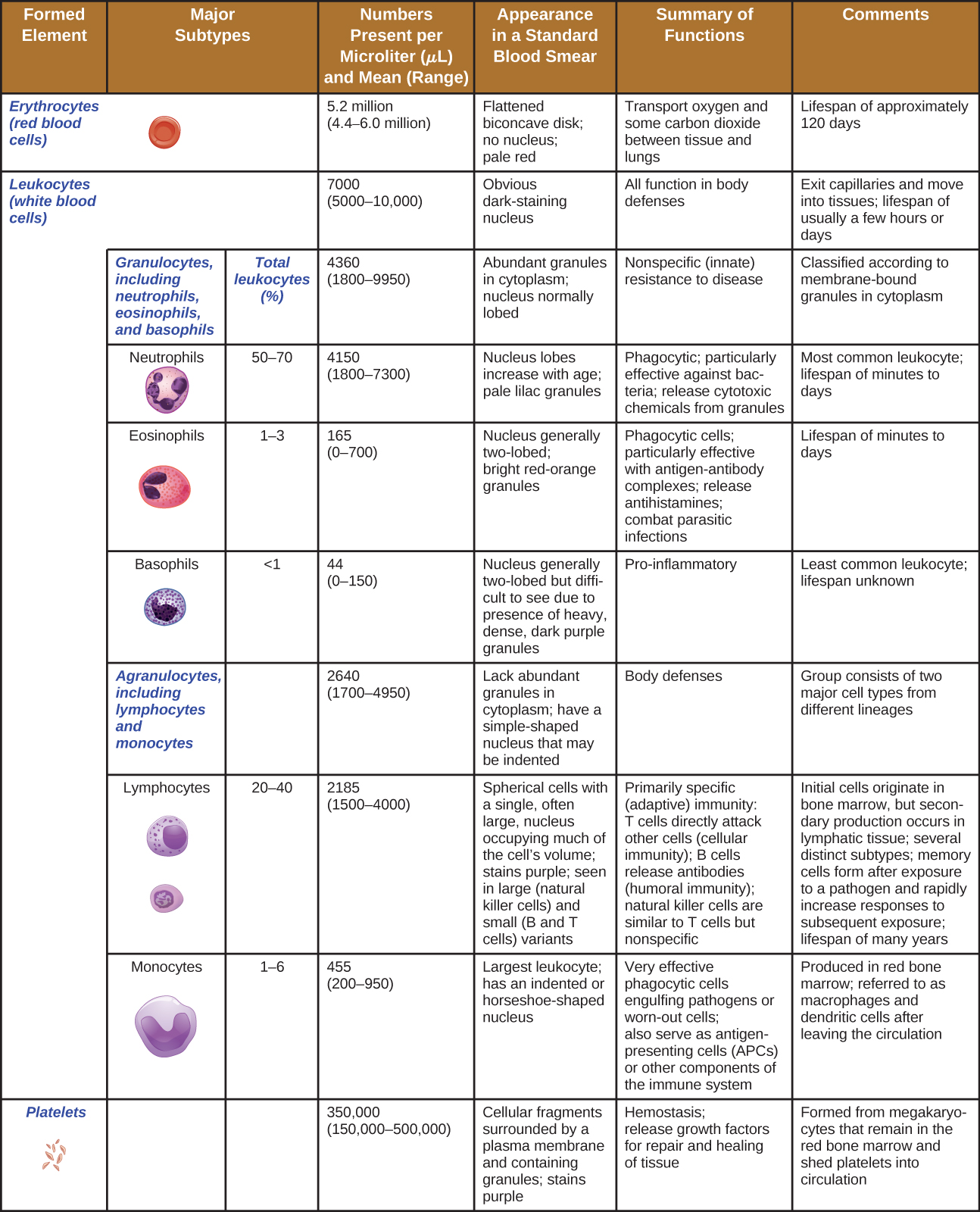 Granulocytes
The various types of granulocytes can be distinguished from one another in a blood smear by the appearance of their nuclei and the contents of their granules, which confer different traits, functions, and staining properties. The neutrophils , also called polymorphonuclear neutrophils (PMNs) , have a nucleus with three to five lobes and small, numerous, lilac-colored granules. Each lobe of the nucleus is connected by a thin strand of material to the other lobes. The eosinophils have fewer lobes in the nucleus (typically 2–3) and larger granules that stain reddish-orange. The basophils have a two-lobed nucleus and large granules that stain dark blue or purple ( [link] ).