Some Viral Adhesins and Their Host Attachment Sites
Pathogen
Disease
Adhesin
Attachment Site
Influenzavirus
Influenza
Hemagglutinin
Sialic acid of respiratory and intestinal cells
Herpes simplex virus I or II
Oral herpes, genital herpes
Glycoproteins gB, gC, gD
Heparan sulfate on mucosal surfaces of the mouth and genitals
Human immunodeficiency virus
HIV/AIDS
Glycoprotein gp120
CD4 and CCR5 or CXCR4 of immune system cells
Antigenic variation in viruses
Antigenic variation also occurs in certain types of enveloped viruses, including influenza viruses, which exhibit two forms of antigenic variation: antigenic drift and antigenic shift ( [link] ). Antigenic drift is the result of point mutations causing slight changes in the spike proteins hemagglutinin (H) and neuraminidase (N). On the other hand, antigenic shift is a major change in spike proteins due to gene reassortment. This reassortment for antigenic shift occurs typically when two different influenza viruses infect the same host.
The rate of antigenic variation in influenza viruses is very high, making it difficult for the immune system to recognize the many different strains of Influenzavirus. Although the body may develop immunity to one strain through natural exposure or vaccination, antigenic variation results in the continual emergence of new strains that the immune system will not recognize. This is the main reason that vaccines against Influenzavirus must be given annually. Each year's influenza vaccine provides protection against the most prevalent strains for that year, but new or different strains may be more prevalent the following year.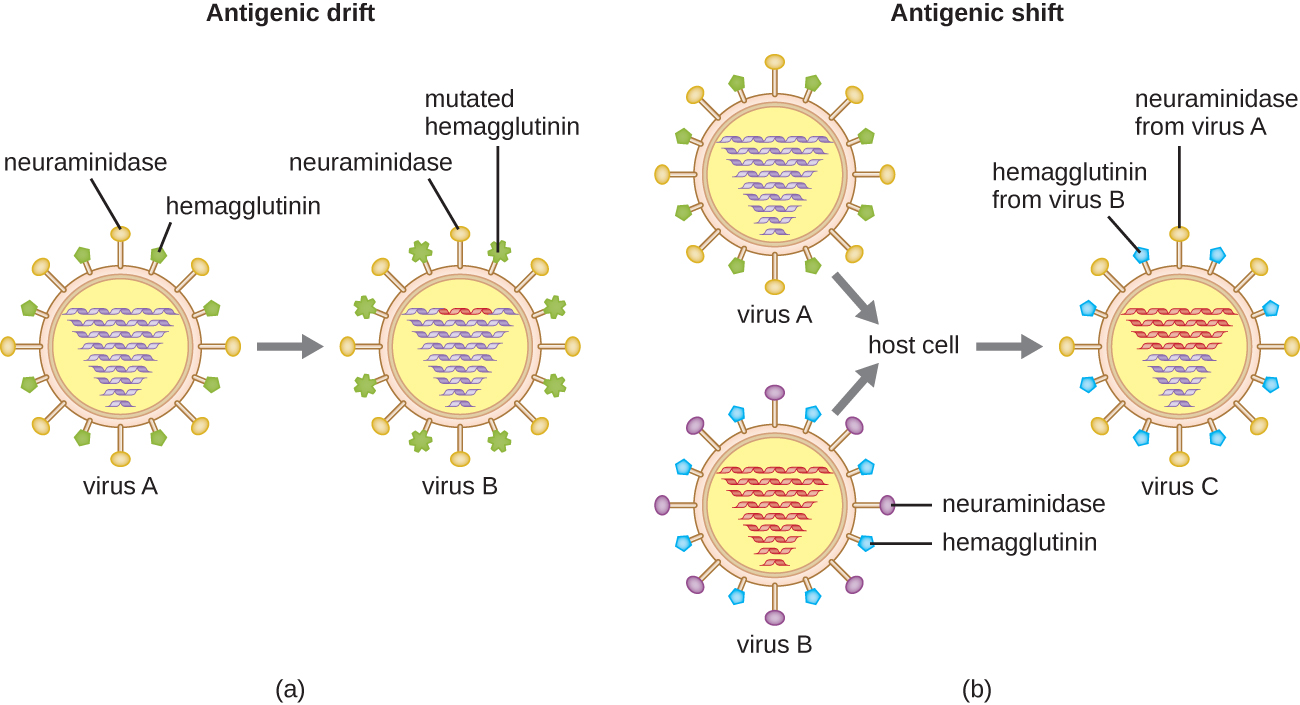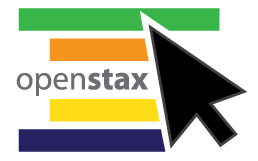 For another explanation of how antigenic shift and drift occur, watch this video.
Describe the role of adhesins in viral tropism.
Explain the difference between antigenic drift and antigenic shift.
Key concepts and summary
Virulence factors contribute to a pathogen's ability to cause disease.
Exoenzymes and toxins allow pathogens to invade host tissue and cause tissue damage. Exoenzymes are classified according to the macromolecule they target and exotoxins are classified based on their mechanism of action.
Bacterial toxins include endotoxin and exotoxins . Endotoxin is the lipid A component of the LPS of the gram-negative cell envelope. Exotoxins are proteins secreted mainly by gram-positive bacteria, but also are secreted by gram-negative bacteria.
Bacterial pathogens may evade the host immune response by producing capsules to avoid phagocytosis, surviving the intracellular environment of phagocytes, degrading antibodies, or through antigenic variation .
Viral pathogens use adhesins for initiating infections and antigenic variation to avoid immune defenses.
Influenza viruses use both antigenic drift and antigenic shift to avoid being recognized by the immune system.
Fill in the blank
Antigenic __________ is the result of reassortment of genes responsible for the production of influenza virus spike proteins between different virus particles while in the same host, whereas antigenic __________ is the result of point mutations in the spike proteins.
Got questions? Get instant answers now!
Questions & Answers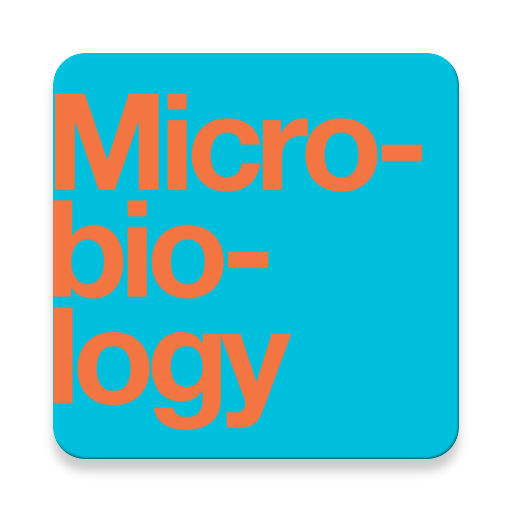 Complete Textbook by OpenStax
Multiple Choices Questions (MCQ)
Essay Questions Flash Cards
Key-Terms Flash Cards
Source:  OpenStax, Microbiology. OpenStax CNX. Nov 01, 2016 Download for free at http://cnx.org/content/col12087/1.4
Google Play and the Google Play logo are trademarks of Google Inc.
Notification Switch
Would you like to follow the 'Microbiology' conversation and receive update notifications?