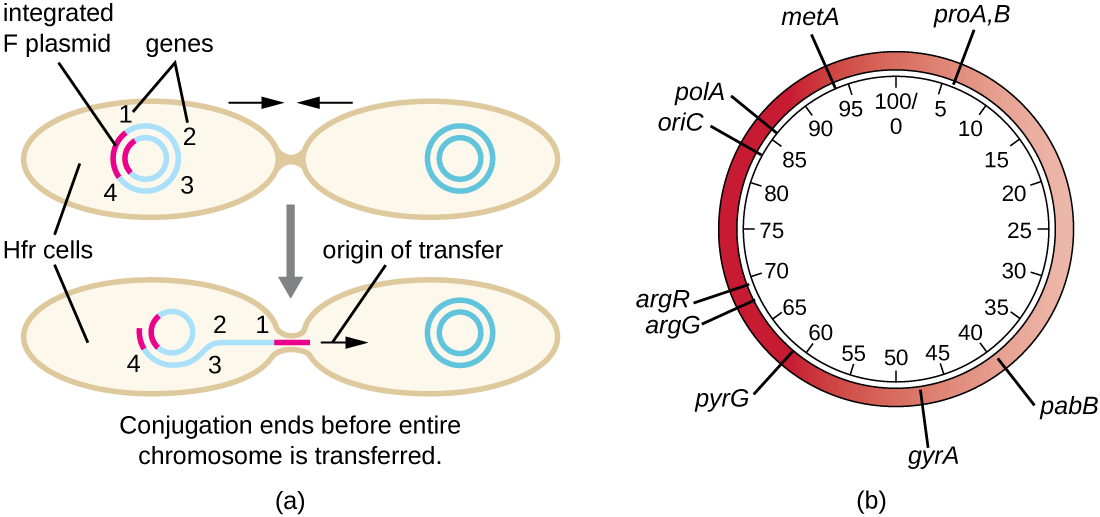 Consequences and applications of conjugation
Plasmids are an important type of extrachromosomal DNA element in bacteria and, in those cells that harbor them, are considered to be part of the bacterial genome. From a clinical perspective, plasmid s often code for genes involved in virulence. For example, genes encoding proteins that make a bacterial cell resistant to a particular antibiotic are encoded on R plasmids . R plasmids, in addition to their genes for antimicrobial resistance, contain genes that control conjugation and transfer of the plasmid. R plasmids are able to transfer between cells of the same species and between cells of different species. Single R plasmids commonly contain multiple genes conferring resistance to multiple antibiotics.
Genes required for the production of various toxins and molecules important for colonization during infection may also be found encoded on plasmids. For example, verotoxin-producing strains of E. coli ( VTEC ) appear to have acquired the genes encoding the Shiga toxin from its gram-negative relative Shigella dysenteriae through the acquisition of a large plasmid encoding this toxin. VTEC causes severe diarrheal disease that may result in hemolytic uremic syndrome (HUS), which may be lead to kidney failure and death.
In nonclinical settings, bacterial genes that encode metabolic enzymes needed to degrade specialized atypical compounds like polycyclic aromatic hydrocarbons (PAHs) are also frequently encoded on plasmids. Additionally, certain plasmids have the ability to move from bacterial cells to other cell types, like those of plants and animals, through mechanisms distinct from conjugation. Such mechanisms and their use in genetic engineering are covered in Modern Applications of Microbial Genetics .
Click through this animation to learn more about the process of conjugation.