In this text, we will typically abbreviate an organism's genus and species after its first mention. The abbreviated form is simply the first initial of the genus, followed by a period and the full name of the species. For example, the bacterium Escherichia coli is shortened to E. coli in its abbreviated form. You will encounter this same convention in other scientific texts as well.
Bergey's manuals
Whether in a tree or a web, microbes can be difficult to identify and classify. Without easily observable macroscopic features like feathers, feet, or fur, scientists must capture, grow, and devise ways to study their biochemical properties to differentiate and classify microbes. Despite these hurdles, a group of microbiologists created and updated a set of manuals for identifying and classifying microorganisms. First published in 1923 and since updated many times, Bergey's Manual of Determinative Bacteriology and Bergey's Manual of Systematic Bacteriology are the standard references for identifying and classifying different prokaryotes. ( Appendix D of this textbook is partly based on Bergey's manuals; it shows how the organisms that appear in this textbook are classified.) Because so many bacteria look identical, methods based on nonvisual characteristics must be used to identify them. For example, biochemical tests can be used to identify chemicals unique to certain species. Likewise, serological tests can be used to identify specific antibodies that will react against the proteins found in certain species. Ultimately, DNA and rRNA sequencing can be used both for identifying a particular bacterial species and for classifying newly discovered species.
What is binomial nomenclature and why is it a useful tool for naming organisms?
Explain why a resource like one of Bergey's manuals would be helpful in identifying a microorganism in a sample.
Same name, different strain
Within one species of microorganism, there can be several subtypes called strains. While different strains may be nearly identical genetically, they can have very different attributes. The bacterium Escherichia coli is infamous for causing food poisoning and traveler's diarrhea. However, there are actually many different strains of E. coli , and they vary in their ability to cause disease.
One pathogenic (disease-causing) E. coli strain that you may have heard of is E. coli O157:H7. In humans, infection from E. coli O157:H7 can cause abdominal cramps and diarrhea. Infection usually originates from contaminated water or food, particularly raw vegetables and undercooked meat. In the 1990s, there were several large outbreaks of E. coli O157:H7 thought to have originated in undercooked hamburgers.
While E. coli O157:H7 and some other strains have given E. coli a bad name, most E. coli strains do not cause disease. In fact, some can be helpful. Different strains of E. coli found naturally in our gut help us digest our food, provide us with some needed chemicals, and fight against pathogenic microbes.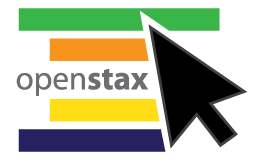 Learn more about phylogenetic trees by exploring the Wellcome Trust's interactive Tree of Life. The website contains information, photos, and animations about many different organisms. Select two organisms to see how they are evolutionarily related.
Carolus Linnaeus developed a taxonomic system for categorizing organisms into related groups.
Binomial nomenclature assigns organisms Latinized scientific names with a genus and species designation.
A phylogenetic tree is a way of showing how different organisms are thought to be related to one another from an evolutionary standpoint.
The first phylogenetic tree contained kingdoms for plants and animals; Ernst Haeckel proposed adding kingdom for protists.
Robert Whittaker's tree contained five kingdoms: Animalia, Plantae, Protista, Fungi, and Monera.
Carl Woese used small subunit ribosomal RNA to create a phylogenetic tree that groups organisms into three domains based on their genetic similarity.
Bergey's manuals of determinative and systemic bacteriology are the standard references for identifying and classifying bacteria, respectively.
Bacteria can be identified through biochemical tests, DNA/RNA analysis, and serological testing methods.
Fill in the blank
Short answer