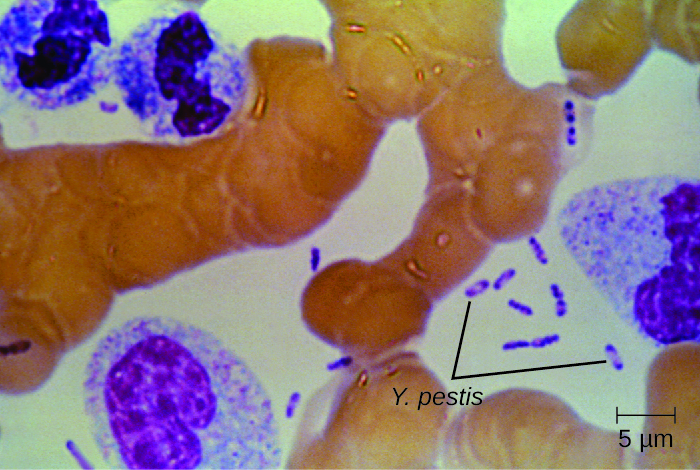 Compare bubonic plague, septicemic plague, and pneumonic plague.
The history of the plague
The first recorded pandemic of plague, the Justinian plague , occurred in the sixth century CE. It is thought to have originated in central Africa and spread to the Mediterranean through trade routes. At its peak, more than 5,000 people died per day in Constantinople alone. Ultimately, one-third of that city's population succumbed to plague. The impact of this outbreak probably contributed to the later fall of Emperor Justinian.
The second major pandemic, dubbed the Black Death , occurred during the 14th century. This time, the infections are thought to have originated somewhere in Asia before being transported to Europe by trade, soldiers, and war refugees. This outbreak killed an estimated one-quarter of the population of Europe (25 million, primarily in major cities). In addition, at least another 25 million are thought to have been killed in Asia and Africa. This second pandemic, associated with strain Yersinia pestis biovar Medievalis, cycled for another 300 years in Europe and Great Britain, and was called the Great Plague in the 1660s.
The most recent pandemic occurred in the 1890s with Yersinia pestis biovar Orientalis. This outbreak originated in the Yunnan province of China and spread worldwide through trade. It is at this time that plague made its way to the US. The etiologic agent of plague was discovered by Alexandre Yersin (1863–1943) during this outbreak as well. The overall number of deaths was lower than in prior outbreaks, perhaps because of improved sanitation and medical support. Most of the deaths attributed to this final pandemic occurred in India.
Visit this link to see a video describing how similar the genome of the Black Death bacterium is to today's strains of bubonic plague.
Zoonotic febrile diseases
A wide variety of zoonotic febrile diseases (diseases that cause fever) are caused by pathogenic bacteria that require arthropod vectors. These pathogens are either obligate intracellular species of Anaplasma, Bartonella , Ehrlichia, Orientia, and Rickettsia , or spirochetes in the genus Borrelia . Isolation and identification of pathogens in this group are best performed in BSL-3 laboratories because of the low infective dose associated with the diseases.
Anaplasmosis
The zoonotic tickborne disease human granulocytic anaplasmosis (HGA) is caused by the obligate intracellular pathogen Anaplasma phagocytophilum . HGA is endemic primarily in the central and northeastern US and in countries in Europe and Asia.
Questions & Answers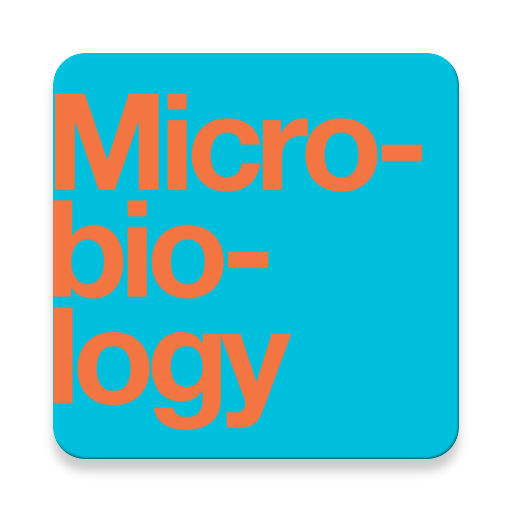 Complete Textbook by OpenStax
Multiple Choices Questions (MCQ)
Essay Questions Flash Cards
Key-Terms Flash Cards
Source:  OpenStax, Microbiology. OpenStax CNX. Nov 01, 2016 Download for free at http://cnx.org/content/col12087/1.4
Google Play and the Google Play logo are trademarks of Google Inc.
Notification Switch
Would you like to follow the 'Microbiology' conversation and receive update notifications?