Throughout the body, resident microbiotas are important for human health because they occupy niches that might be otherwise taken by pathogenic microorganisms. For instance, Lactobacillus spp. are the dominant bacterial species of the normal vaginal microbiota for most women. lactobacillus produce lactic acid, contributing to the acidity of the vagina and inhibiting the growth of pathogenic yeasts. However, when the population of the resident microbiota is decreased for some reason (e.g., because of taking antibiotics), the pH of the vagina increases, making it a more favorable environment for the growth of yeasts such as Candida albicans . Antibiotic therapy can also disrupt the microbiota of the intestinal tract and respiratory tract, increasing the risk for secondary infections and/or promoting the long-term carriage and shedding of pathogens.
Explain the difference between cooperative and competitive interactions in microbial communities.
List the types of symbiosis and explain how each population is affected.
Taxonomy and systematics
Assigning prokaryotes to a certain species is challenging. They do not reproduce sexually, so it is not possible to classify them according to the presence or absence of interbreeding. Also, they do not have many morphological features. Traditionally, the classification of prokaryotes was based on their shape, staining patterns, and biochemical or physiological differences. More recently, as technology has improved, the nucleotide sequences in genes have become an important criterion of microbial classification.
In 1923, American microbiologist David Hendricks Bergey (1860–1937) published A Manual in Determinative Bacteriology. With this manual, he attempted to summarize the information about the kinds of bacteria known at that time, using Latin binomial classification. Bergey also included the morphological, physiological, and biochemical properties of these organisms. His manual has been updated multiple times to include newer bacteria and their properties. It is a great aid in bacterial taxonomy and methods of characterization of bacteria. A more recent sister publication, the five-volume Bergey's Manual of Systematic Bacteriology , expands on Bergey's original manual. It includes a large number of additional species, along with up-to-date descriptions of the taxonomy and biological properties of all named prokaryotic taxa. This publication incorporates the approved names of bacteria as determined by the List of Prokaryotic Names with Standing in Nomenclature (LPSN).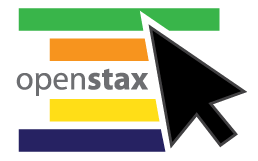 Bergey's Manual of Determinative Bacteriology is now available online. You can also access a searchable database of microbial reference strains, published by the American Type Culture Collection (ATCC).
Classification by staining patterns
According to their staining patterns , which depend on the properties of their cell walls, bacteria have traditionally been classified into gram-positive, gram-negative, and "atypical," meaning neither gram-positive nor gram-negative. As explained in Staining Microscopic Specimens , gram-positive bacteria possess a thick peptidoglycan cell wall that retains the primary stain (crystal violet) during the decolorizing step; they remain purple after the gram-stain procedure because the crystal violet dominates the light red/pink color of the secondary counterstain, safranin. In contrast, gram-negative bacteria possess a thin peptidoglycan cell wall that does not prevent the crystal violet from washing away during the decolorizing step; therefore, they appear light red/pink after staining with the safranin. Bacteria that cannot be stained by the standard Gram stain procedure are called atypical bacteria . Included in the atypical category are species of Mycoplasma and Chlamydia , which lack a cell wall and therefore cannot retain the gram-stain reagents. Rickettsia are also considered atypical because they are too small to be evaluated by the Gram stain.