Dust and fine particles known as aerosols , which can float in the air, can carry pathogens and facilitate the airborne transmission of disease. For example, dust particles are the dominant mode of transmission of hantavirus to humans. Hantavirus is found in mouse feces, urine, and saliva, but when these substances dry, they can disintegrate into fine particles that can become airborne when disturbed; inhalation of these particles can lead to a serious and sometimes fatal respiratory infection.
Although droplet transmission over short distances is considered contact transmission as discussed above, longer distance transmission of droplets through the air is considered vehicle transmission. Unlike larger particles that drop quickly out of the air column, fine mucus droplets produced by coughs or sneezes can remain suspended for long periods of time, traveling considerable distances. In certain conditions, droplets desiccate quickly to produce a droplet nucleus that is capable of transmitting pathogens; air temperature and humidity can have an impact on effectiveness of airborne transmission.
Tuberculosis is often transmitted via airborne transmission when the causative agent, Mycobacterium tuberculosis , is released in small particles with coughs. Because tuberculosis requires as few as 10 microbes to initiate a new infection, patients with tuberculosis must be treated in rooms equipped with special ventilation, and anyone entering the room should wear a mask.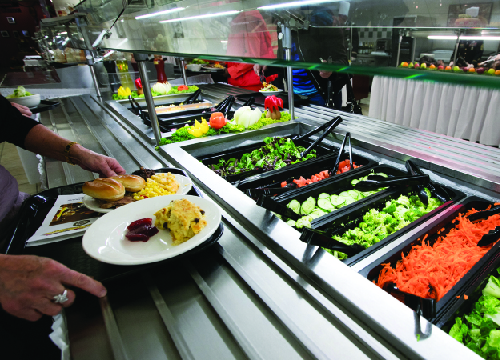 Resolution
After identifying the source of the contaminated turduckens, the Florida public health office notified the CDC, which requested an expedited inspection of the facility by state inspectors. Inspectors found that a machine used to process the chicken was contaminated with Salmonella as a result of substandard cleaning protocols. Inspectors also found that the process of stuffing and packaging the turduckens prior to refrigeration allowed the meat to remain at temperatures conducive to bacterial growth for too long. The contamination and the delayed refrigeration led to vehicle (food) transmission of the bacteria in turduckens.
Based on these findings, the plant was shut down for a full and thorough decontamination. All turduckens produced in the plant were recalled and pulled from store shelves ahead of the December holiday season, preventing further outbreaks.
Go back to the previous Clinical Focus Box.
Vector transmission
Diseases can also be transmitted by a mechanical or biological vector , an animal (typically an arthropod ) that carries the disease from one host to another. Mechanical transmission is facilitated by a mechanical vector , an animal that carries a pathogen from one host to another without being infected itself. For example, a fly may land on fecal matter and later transmit bacteria from the feces to food that it lands on; a human eating the food may then become infected by the bacteria, resulting in a case of diarrhea or dysentery ( [link] ).