An individual capable of transmitting a pathogen without displaying symptoms is referred to as a carrier. A passive carrier is contaminated with the pathogen and can mechanically transmit it to another host; however, a passive carrier is not infected. For example, a health-care professional who fails to wash his hands after seeing a patient harboring an infectious agent could become a passive carrier, transmitting the pathogen to another patient who becomes infected.
By contrast, an active carrier is an infected individual who can transmit the disease to others. An active carrier may or may not exhibit signs or symptoms of infection. For example, active carriers may transmit the disease during the incubation period (before they show signs and symptoms) or the period of convalescence (after symptoms have subsided). Active carriers who do not present signs or symptoms of disease despite infection are called asymptomatic carrier s . Pathogens such as hepatitis B virus , herpes simplex virus , and HIV are frequently transmitted by asymptomatic carriers. Mary Mallon , better known as Typhoid Mary , is a famous historical example of an asymptomatic carrier. An Irish immigrant, Mallon worked as a cook for households in and around New York City between 1900 and 1915. In each household, the residents developed typhoid fever (caused by Salmonella typhi ) a few weeks after Mallon started working. Later investigations determined that Mallon was responsible for at least 122 cases of typhoid fever, five of which were fatal. See Eye on Ethics: Typhoid Mary for more about the Mallon case.
A pathogen may have more than one living reservoir. In zoonotic diseases, animals act as reservoirs of human disease and transmit the infectious agent to humans through direct or indirect contact. In some cases, the disease also affects the animal, but in other cases the animal is asymptomatic.
In parasitic infections, the parasite's preferred host is called the definitive host . In parasites with complex life cycles, the definitive host is the host in which the parasite reaches sexual maturity. Some parasites may also infect one or more intermediate host s in which the parasite goes through several immature life cycle stages or reproduces asexually.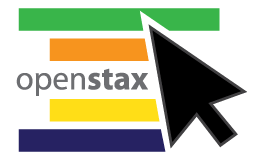 George Soper, the sanitary engineer who traced the typhoid outbreak to Mary Mallon, gives an account of his investigation, an example of descriptive epidemiology, in "The Curious Career of Typhoid Mary."
List some nonliving reservoirs for pathogens.
Explain the difference between a passive carrier and an active carrier.
Transmission
Regardless of the reservoir, transmission must occur for an infection to spread. First, transmission from the reservoir to the individual must occur. Then, the individual must transmit the infectious agent to other susceptible individuals, either directly or indirectly. Pathogenic microorganisms employ diverse transmission mechanisms.