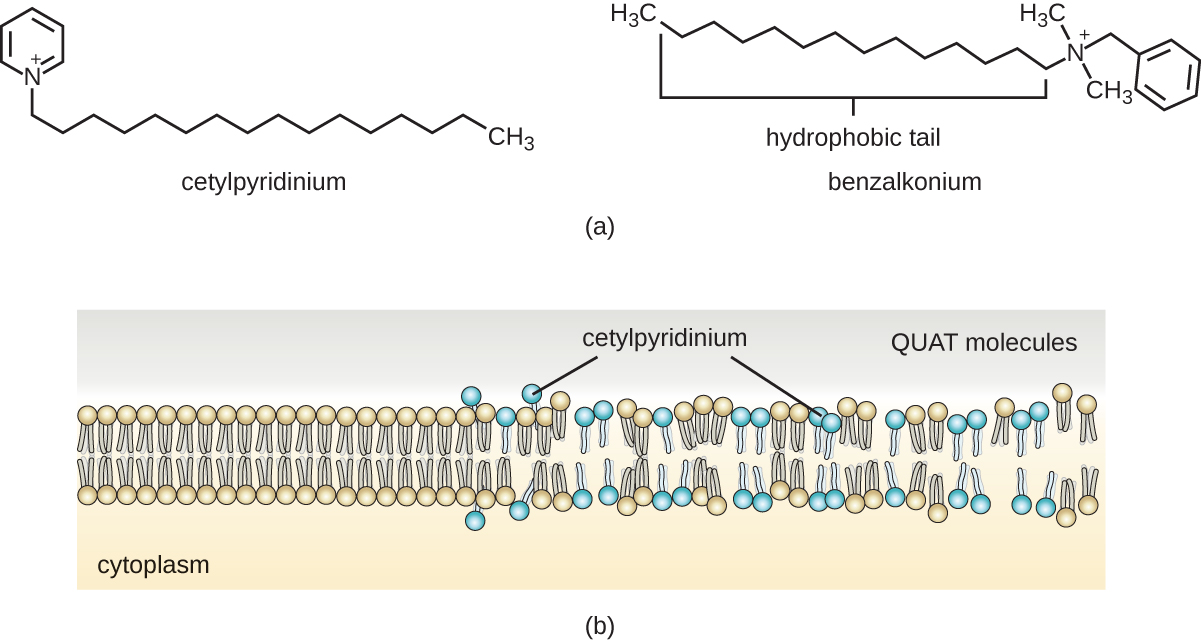 Why are soaps not considered disinfectants?
Handwashing the right way
Handwashing is critical for public health and should be emphasized in a clinical setting. For the general public, the CDC recommends handwashing before, during, and after food handling; before eating; before and after interacting with someone who is ill; before and after treating a wound; after using the toilet or changing diapers; after coughing, sneezing, or blowing the nose; after handling garbage; and after interacting with an animal, its feed, or its waste. [link] illustrates the five steps of proper handwashing recommended by the CDC.
Handwashing is even more important for health-care workers, who should wash their hands thoroughly between every patient contact, after the removal of gloves, after contact with bodily fluids and potentially infectious fomites, and before and after assisting a surgeon with invasive procedures. Even with the use of proper surgical attire, including gloves, scrubbing for surgery is more involved than routine handwashing. The goal of surgical scrubbing is to reduce the normal microbiota on the skin's surface to prevent the introduction of these microbes into a patient's surgical wounds.
There is no single widely accepted protocol for surgical scrubbing. Protocols for length of time spent scrubbing may depend on the antimicrobial used; health-care workers should always check the manufacturer's recommendations. According to the Association of Surgical Technologists (AST), surgical scrubs may be performed with or without the use of brushes ( [link] ).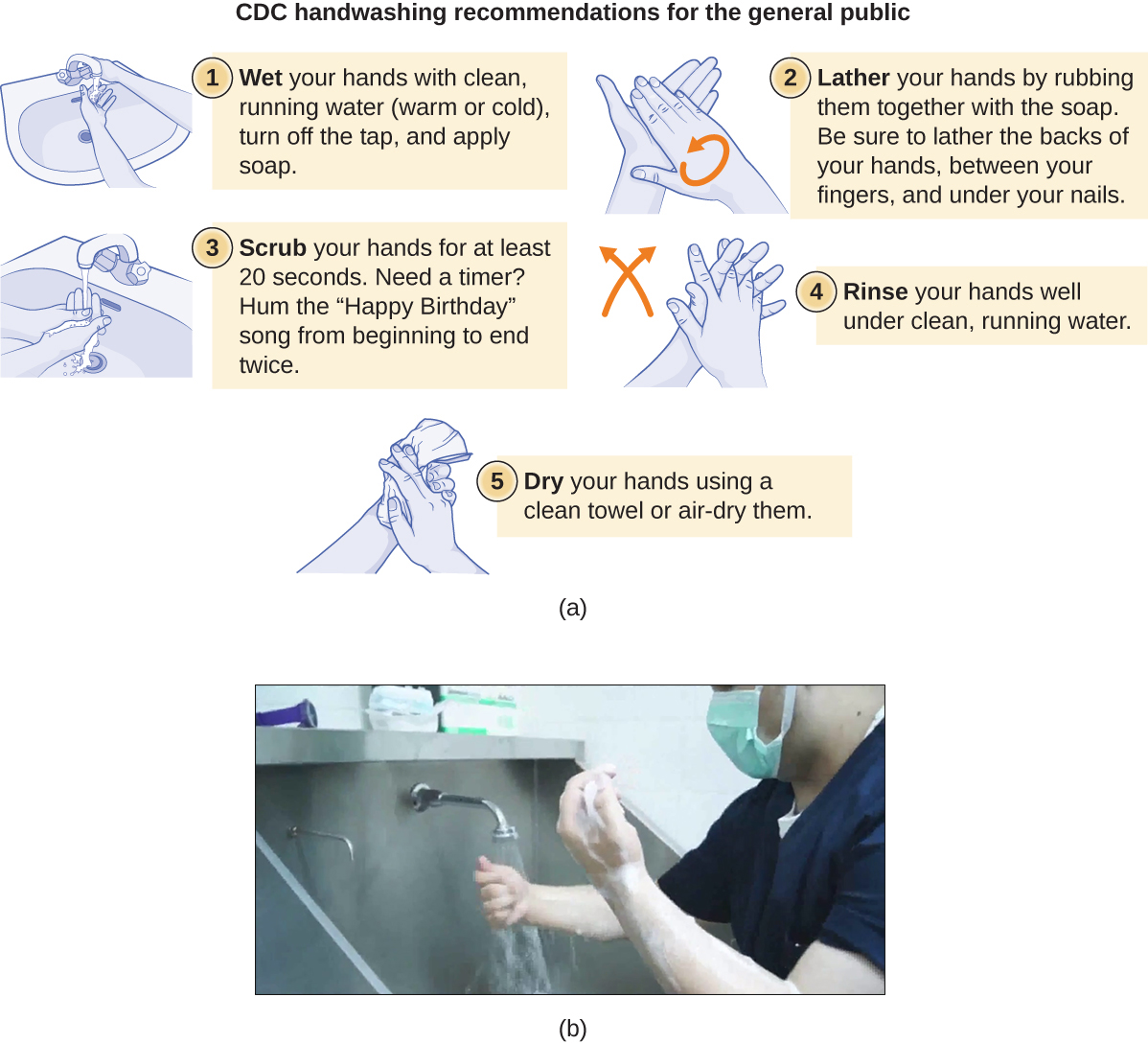 To learn more about proper handwashing, visit the CDC's website.
Bisbiguanides
Bisbiguanides were first synthesized in the 20th century and are cationic (positively charged) molecules known for their antiseptic properties ( [link] ). One important bisbiguanide antiseptic is chlorhexidine . It has broad-spectrum activity against yeasts, gram-positive bacteria, and gram-negative bacteria, with the exception of Pseudomonas aeruginosa , which may develop resistance on repeated exposure. Chlorhexidine disrupts cell membranes and is bacteriostatic at lower concentrations or bactericidal at higher concentrations, in which it actually causes the cells' cytoplasmic contents to congeal. It also has activity against enveloped viruses. However, chlorhexidine is poorly effective against Mycobacterium tuberculosis and nonenveloped viruses, and it is not sporicidal. Chlorhexidine is typically used in the clinical setting as a surgical scrub and for other handwashing needs for medical personnel, as well as for topical antisepsis for patients before surgery or needle injection. It is more persistent than iodophors, providing long-lasting antimicrobial activity. Chlorhexidine solutions may also be used as oral rinses after oral procedures or to treat gingivitis. Another bisbiguanide, alexidine , is gaining popularity as a surgical scrub and an oral rinse because it acts faster than chlorhexidine.
Questions & Answers
Receive real-time job alerts and never miss the right job again
Source:  OpenStax, Microbiology. OpenStax CNX. Nov 01, 2016 Download for free at http://cnx.org/content/col12087/1.4
Google Play and the Google Play logo are trademarks of Google Inc.
Notification Switch
Would you like to follow the 'Microbiology' conversation and receive update notifications?