Eukaryotic genes that encode polypeptides are composed of coding sequences called exon s ( ex -on signifies that they are ex pressed) and intervening sequences called intron s ( int -ron denotes their int ervening role). Transcribed RNA sequences corresponding to introns do not encode regions of the functional polypeptide and are removed from the pre-mRNA during processing. It is essential that all of the intron-encoded RNA sequences are completely and precisely removed from a pre-mRNA before protein synthesis so that the exon-encoded RNA sequences are properly joined together to code for a functional polypeptide. If the process errs by even a single nucleotide, the sequences of the rejoined exons would be shifted, and the resulting polypeptide would be nonfunctional. The process of removing intron-encoded RNA sequences and reconnecting those encoded by exons is called RNA splicing and is facilitated by the action of a spliceosome containing small nuclear ribonucleo proteins (snRNPs). Intron-encoded RNA sequences are removed from the pre-mRNA while it is still in the nucleus. Although they are not translated, introns appear to have various functions, including gene regulation and mRNA transport. On completion of these modifications, the mature transcript , the mRNA that encodes a polypeptide, is transported out of the nucleus, destined for the cytoplasm for translation. Introns can be spliced out differently, resulting in various exons being included or excluded from the final mRNA product. This process is known as alternative splicing . The advantage of alternative splicing is that different types of mRNA transcripts can be generated, all derived from the same DNA sequence. In recent years, it has been shown that some archaea also have the ability to splice their pre-mRNA.
Comparison of Transcription in Bacteria Versus Eukaryotes
Property
Bacteria
Eukaryotes
Number of polypeptides encoded per mRNA
Monocistronic or polycistronic
Exclusively monocistronic
Strand elongation
core + σ = holoenzyme
RNA polymerases I, II, or III
Addition of 5' cap
No
Yes
Addition of 3' poly-A tail
No
Yes
Splicing of pre-mRNA
No
Yes
Visualize how mRNA splicing happens by watching the process in action in this video. See how introns are removed during RNA splicing here.
In eukaryotic cells, how is the RNA transcript from a gene for a protein modified after it is transcribed?
Do exons or introns contain information for protein sequences?
Part 2
In the emergency department, a nurse told Mark that he had made a good decision to come to the hospital because his symptoms indicated an infection that had gotten out of control. Mark's symptoms had progressed, with the area of skin affected and the amount of swelling increasing. Within the affected area, a rash had begun, blistering and small gas pockets underneath the outermost layer of skin had formed, and some of the skin was becoming gray. Based on the putrid smell of the pus draining from one of the blisters, the rapid progression of the infection, and the visual appearance of the affected skin, the physician immediately began treatment for necrotizing fasciitis. Mark's physician ordered a culture of the fluid draining from the blister and also ordered blood work, including a white blood cell count.
Mark was admitted to the intensive care unit and began intravenous administration of a broad-spectrum antibiotic to try to minimize further spread of the infection. Despite antibiotic therapy, Mark's condition deteriorated quickly. Mark became confused and dizzy. Within a few hours of his hospital admission, his blood pressure dropped significantly and his breathing became shallower and more rapid. Additionally, blistering increased, with the blisters intensifying in color to purplish black, and the wound itself seemed to be progressing rapidly up Mark's leg.
What are possible causative agents of Mark's necrotizing fasciitis?
What are some possible explanations for why the antibiotic treatment does not seem to be working?
Jump to the next Clinical Focus box. Go back to the previous Clinical Focus box.
Key concepts and summary
During transcription , the information encoded in DNA is used to make RNA.
RNA polymerase synthesizes RNA, using the antisense strand of the DNA as template by adding complementary RNA nucleotides to the 3' end of the growing strand.
RNA polymerase binds to DNA at a sequence called a promoter during the initiation of transcription .
Genes encoding proteins of related functions are frequently transcribed under the control of a single promoter in prokaryotes, resulting in the formation of a polycistronic mRNA molecule that encodes multiple polypeptides.
Unlike DNA polymerase, RNA polymerase does not require a 3'-OH group to add nucleotides, so a primer is not needed during initiation.
Termination of transcription in bacteria occurs when the RNA polymerase encounters specific DNA sequences that lead to stalling of the polymerase. This results in release of RNA polymerase from the DNA template strand, freeing the RNA transcript .
Eukaryotes have three different RNA polymerases. Eukaryotes also have monocistronic mRNA, each encoding only a single polypeptide.
Eukaryotic primary transcripts are processed in several ways, including the addition of a 5' cap and a 3′- poly-A tail , as well as splicing , to generate a mature mRNA molecule that can be transported out of the nucleus and that is protected from degradation.
Fill in the blank
Short answer
Below is a DNA sequence. Envision that this is a section of a DNA molecule that has separated in preparation for transcription, so you are only seeing the antisense strand. Construct the mRNA sequence transcribed from this template.
Antisense DNA strand: 3'-T A C T G A C T G A C G A T C-5'
Got questions? Get instant answers now!
Questions & Answers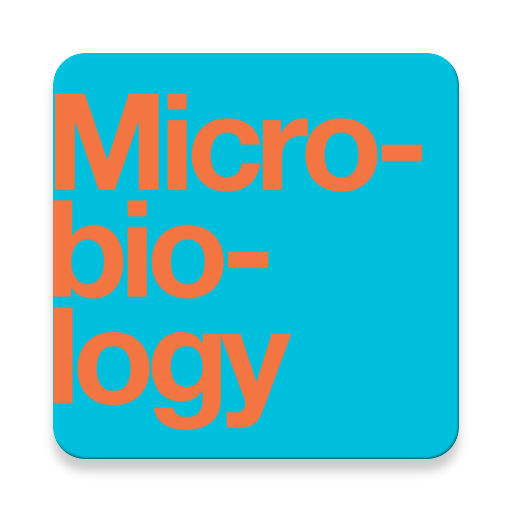 Complete Textbook by OpenStax
Multiple Choices Questions (MCQ)
Essay Questions Flash Cards
Key-Terms Flash Cards
Source:  OpenStax, Microbiology. OpenStax CNX. Nov 01, 2016 Download for free at http://cnx.org/content/col12087/1.4
Google Play and the Google Play logo are trademarks of Google Inc.
Notification Switch
Would you like to follow the 'Microbiology' conversation and receive update notifications?